Chances Are d'Avalon
---
For Sale
---
Chances Are d'Avalon
Chance is an ADORABLE bay Knabstrupper colt. While he didn't luck out in the spots department, he is making up for it in personality. He is QUIET and CURIOUS. He has a PERFECT Hunter canter and an easy going way of life. He already hauls in a trailer, leads away from Mom, catches, picks up feet, and bathes like a gentleman. Chance was born May 24th and has all of the chrome you could ask for, plus a crooked stripe to boot! His sire is Colorado Skrødstrup, the only Knab stallion in the USA to complete the 70 day Stallion test. He finished 3rd in Dressage and 5th overall with impressive scores.
In competition Colorado competed to 2nd level Dressage and trained to 4th. He attended his first A rated Jumpers at the Oaks, he competed against 89 other horses and recieved 2nd and 3rd places in the 1.10m classes.
Chances dam, Eleanor, is the first horse to greet you at the gate and can not be riled up to save her life. Her philosophy on life is to smell EVERY rose along the way. She is by Jumper stallion Ravaldi (KNN) and out of an approved TB mare.
Chance is QUITE leggy and we expect he may surpass his parents heights (15.3 1/2" and 15.3). He has many a fan including our vet who has "never seen such a well adjusted and behaved 3 day old" when he was hauled in and left his ET surrogate dams side to be evaluated.
If you have wanted to own a Knab but can't afford the price tag of one under saddle (frequently 25k-50k) here is your "Chance" to have one! Payment plan available. Price includes registration and board until wean.
Chance does have 1 copy of PATN1 gene but no LP gene (tested).
Additional Details
Dressage Training Level
Prospect
Dressage Showing Level
Not Showing
Eventing Training Level
Prospect
Eventing Showing Level
Not Showing
Contact Seller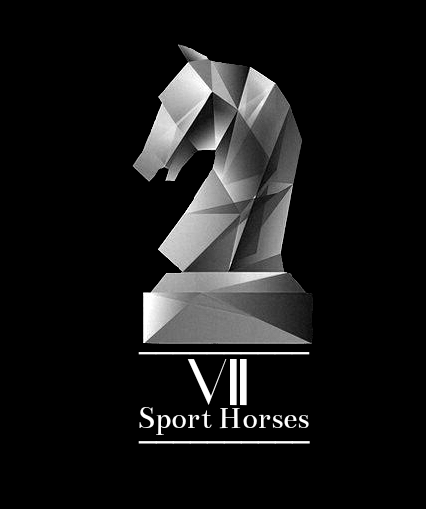 Vii Sport Horses
Bloodlines
Sire
Sire Sire
Perikles Christinelyst
Sire Dam
Jeanette Skrødstrup
Sire Sire Dam
Elektra Chistinelyst
Dam
Dam Sire Sire
Rasmus af Hollundbaek
Dam Dam Sire
Hush Hush Flash