Chances Are d'Avalon
---
For Sale
---
Chances Are d'Avalon
Chances Are d'Avalon is an ADORABLE bay Knabstrupper gelding, with all of the chrome. While he didn't luck out in the spots department, he is making up for it in personality. He is QUIET, as in- your granny can walk out in her PJs and catch him with her sock, lead him into the driveway and proceed to give him a nose to toes groom/bath/photo shoot. Chance LOVES helping with farm chores and follows you around everywhere. He is respectful and has excellent manners, but wants to be in the middle of everything.
His sire is Colorado Skrødstrup, the only Knab stallion in the USA to complete the 70 day Stallion test. He finished 3rd in Dressage and 5th overall with impressive scores.
In competition Colorado competed to 2nd level Dressage and trained to 4th. He attended his first A rated Jumpers at the Oaks, he competed against 89 other horses and recieved 2nd and 3rd places in the 1.10m classes.
Chances dam, Eleanor, is the first horse to greet you at the gate and can not be riled up to save her life. Her philosophy on life is to smell EVERY rose along the way. She is by Jumper stallion Ravaldi (KNN) and out of an approved TB mare.
Chance is QUITE leggy currently, and has not been started under saddle yet. He is well started on groundwork and will continue his education there until May of 2023 at which point he will be gently started.
Price includes his lifetime registration with BOTH USEF and KNN. Price will increase with training.
"Chances are only what we make them, and all I need..." -Five for Fighting.
Chance does have 1 copy of PATN1 gene but no LP gene (tested).
Additional Details
Dressage Training Level
Prospect
Dressage Showing Level
Not Showing
Eventing Training Level
Prospect
Eventing Showing Level
Not Showing
Contact Seller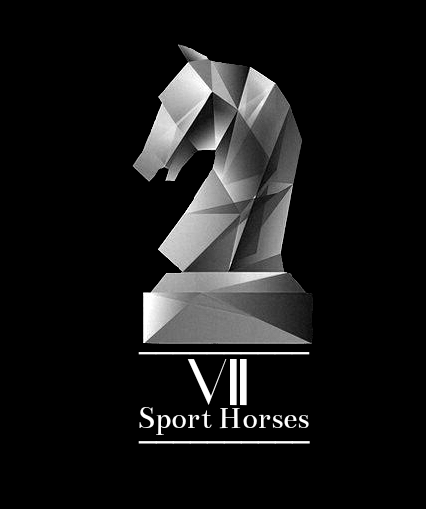 Vii Sport Horses
Bloodlines
Sire
Sire Sire
Perikles Christinelyst
Sire Dam
Jeanette Skrødstrup
Sire Sire Dam
Elektra Chistinelyst
Dam
Dam Sire Sire
Rasmus af Hollundbaek
Dam Dam Sire
Hush Hush Flash