Cor B.
Royal Grove Stables proudly offers for your consideration, our imported, 17h, Ster Friesian Stallion, Cor B. aka Cor the King. Cor has it all! He is everything you could want in a stallion: striking beauty, lots of hair, stunning conformation with long legs, exceptional movement, great character, and a charismatic personality. He was successful in the show ring as a young horse in the Netherlands. He is also a popular sire, with several elite mares to his credit. He has an impeccable full paper pedigree. He is son of Reinder 452 Sport x Beart 411 Sport. His dam is Marike O. Ster Pref. He is a 2016 model, Coefficient 0.78%, and Line 128.
Cor is an exceptional stallion. He was awarded 1e Premie as a foal and then a STER predicate by KFPS in the Netherlands. He was then invited by the judges to participate in the KFPS 70-day Approved stallion test. He is of the highest-quality bred Friesian available for sale in the US. He also took 10th out of 170 other Ster stallions in a Friesian stallion show in the Netherlands at age 3; he was competing against stallions up to twice his age.
Cor has a beautiful uphill conformation, powerful animated movements, and has an impressive balanced walk, trot, and canter. He overtracks by 5" at the walk, which is rare for a Friesian. His bridge of engagement is outstanding! He was bred by one of the top breeders in the Netherlands to be a high-level dressage horse. Cor excels in dressage, driving, and natural horsemanship. He is training 1st & 2nd levels. He scored 68.9 as a 3 year old in his dressage test in the Netherlands. He's exceptionally athletic and will pass his beauty, loving personality, and talent to his offspring.
Visit www.royalgrovestables.com for videos and pictures. Higher price range. Serious inquiries only please. Text or email for more information. Thank you!
Additional Details
For Sale
Inquire for price
$0 USD
Dressage Training Level
I-2
Driving Experience
Pleasure
Contact Seller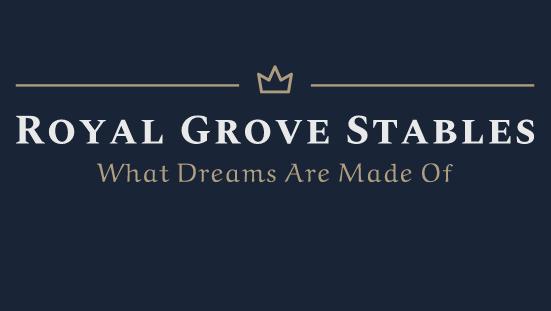 Royal Grove Stables
Royal Grove Stables proudly Cor B. our imported 1e, Ster Friesian stallion for sale.
Bloodlines
Sire
Sire Sire Dam
Dieke V. Ster
Sire Dam Dam
Welmoed d. B. Ster
Dam
Dam Dam
Roza Rixt O. Ster
Dam Sire Sire
Jasper 366 Sport
Dam Sire Dam
Setske F. Ster
Dam Dam Dam
Kingke Model Pref.