Escher
Available by the dose frozen $750
Escher is a 16.2hh Hanoverian stallion who epitomizes the modern type of sport horse. He is a smooth, correct, and very balanced young horse. He is a source of Thoroughbred blood for breeders looking to add that increasingly important element to their breeding programs. In 2018 Escher was the only 3 year old North American stallion licensed by the American Hanoverian Society (AHS). He is licensed to produce registered Hanoverian and Rhineland foals and will be presented to several other registries at his 2019 North American Stallion Sporthorse Test. He was very well received at his licensing and rewarded with terrific scores. He received a 9 for "Type and Masculinity." He also scored a 9 for neck and 8's for saddle position, frame, foreleg, conformation, and importantly canter, jumping ability, and overall impression. One Hanoverian judge commented that Escher was a stallion he would use in his own program.
​
Escher is a natural choice for the jumper mare, especially for those who would like to continue a desirable type. Both of Escher's parents are in the AHS Jumper Breeding Program (JBP). Escher is by the legendary stallion Escudo II who maintained the highest riding type of Hanoverians worldwide for 8 consecutive years. Escher's genetics combine the multi talent, strong top line, and beauty of Escudo II with similar traits in addition lightness and legginess from the dam side.
​
Escher's dam is the outstanding Thoroughbred mare Apt to Please (by Pleasant Tap), she was a winner of her AHS Inspection, and completed her Mare Performance Test (MPT) easily earning entry into the JBP. Dam, Apt to Please was also a successful event horse. With her first two Hanoverian foals she has already produced an Elite mare candidate and now a licensed stallion. Escher's 4 year old full sibling sister, Eleanor won the 2017 Hartwig Trophy. The Hartwig Prize is awarded to the 3yo or 4yo Hanoverian mare with the highest combined inspection and Mare Performance Test scores during the AHS tour. She is the 2018 recipient of The Engler-Friedlaender Memorial Trophy which is awarded to the Hanoverian mare with the highest Hanoverian mare performance test score. Because of her high jumping scores, Eleanor was accepted in the AHS Jumper Breeding Program and Fall 2018 Eleanor qualified for the United States Eventing Association (USEA) 4yo Young Event Horse Championships in her first show ever. Several weeks later she took the USEA championship course brilliantly.
Escher will be attending the 2019 North American Stallion Sport Test in the jumper division as a four year old. He has been campaigned through the USEA future event horse program. Escher DFEN was the highest scoring 2yo colt or gelding in the nation last year with the USEA earning a score of 85.2 with no individual scores below 8.2 in any category.
​
"Excellent temperament. Good stallion quality individual." Judge at North American Sport Test
​
Escher is an excellent choice for mares with older style pedigrees because he offer's the ultimate in modern sporthorse type. Escher has a golden character and is an ideal young stallion to add the correctness, smoothness, jumping style and ability that so many breeders are striving for.
​
Additional Details
Dressage Training Level
Prospect
Dressage Showing Level
Not Showing
Eventing Training Level
Prospect
Eventing Showing Level
Not Showing
Hunt Level
Regular Working Hunter (3ft and higher)
Jump Level
Level 2 (3ft 3in)
Registries
Escher'S Offspring are eligible for multiple registries including, Hanoverian, Rhineland, Oldenburg NA and more, please visit our website.
Contact Seller
Owner/Trainer:
Name
Edgar Schutte (Stallions) Crystal Toogood (Sales Horses)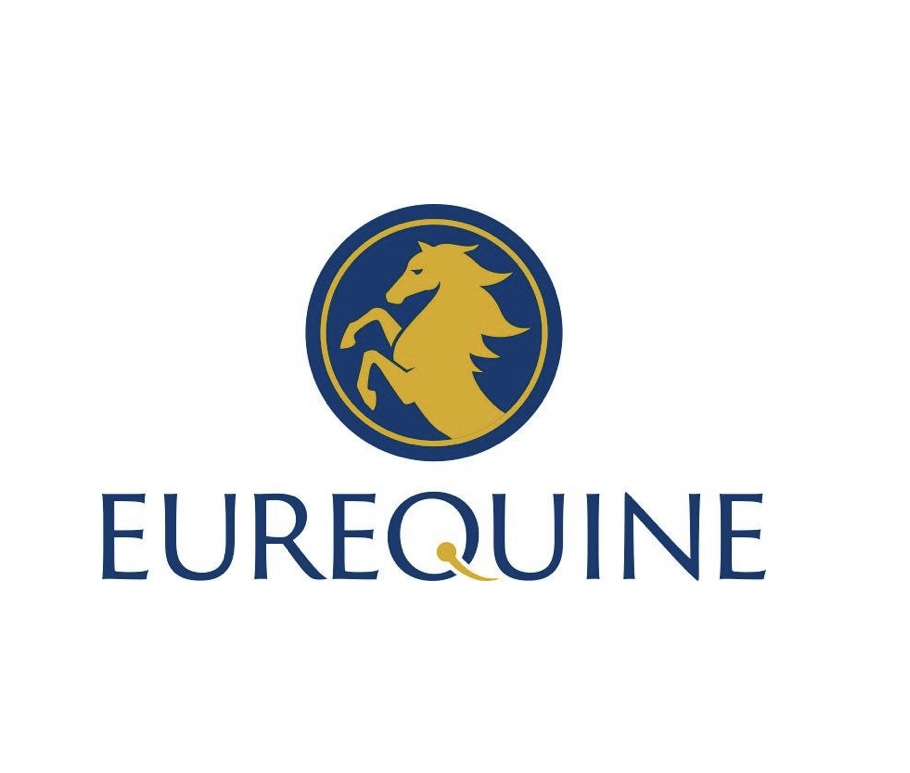 Eurequine, LLC.
Bloodlines
Sire
Sire Sire Dam
SPS Diplomatin
Dam
Dam Sire Sire
Pleasant Colony xx
Dam Dam Dam
Elis Cheescake