Fantom MLW
Fantom MLW Fidertanz x Wolkenstanza MLW (Wolkentanz I) 2009 Hanoverian gelding.
Ad is in process. Please check back for video, photos, and X-Ray info.
Fantom is an exceptional horse with impressive trainability. He is a refined, elegant, and modern type. His dam is an 8.5 rated Hanoverian mare. He is an embryo transfer and is one of 5 siblings from this cross. He has had one owner since weaning.
Fantom has very comfortable gaits, and is extremely light in the bridle. I am an Adult Amateur, and I have trained him up to 3rd Level. He is the type of horse for a professional to finish or an extremely ambitious AA to show. He is very sensitive and responsive. No buck or rear. I have never come off of him. He appreciates a confident, secure, and unrestricted rider. No nagging required.
Fantom is an easy horse to have around. He's easy to handle doesn't get crazy in turn out. He prefers to be turned out with another horse. He was raised with a dominant mare and is the low man in a group situation. His health is excellent he has never had colic, and he has never been lame (except for a quick abscess a few years ago). He is barefoot, always has good dental, and is on a grain-free diet.
Personal circumstances were the deciding factor in offering him for sale. He is now located in Washington, and worth the travel to see. He is not with a broker, yet. More information available through email. [email protected]
NEW VIDEOS WHEN THE WEATHER CLEARS.
Inquire for price.
Additional Details
For Sale
Inquire for price
$0 USD
Dressage Training Level
3rd Level
Dressage Showing Level
2nd Level
Registries
American Hanoverian Society
Contact Seller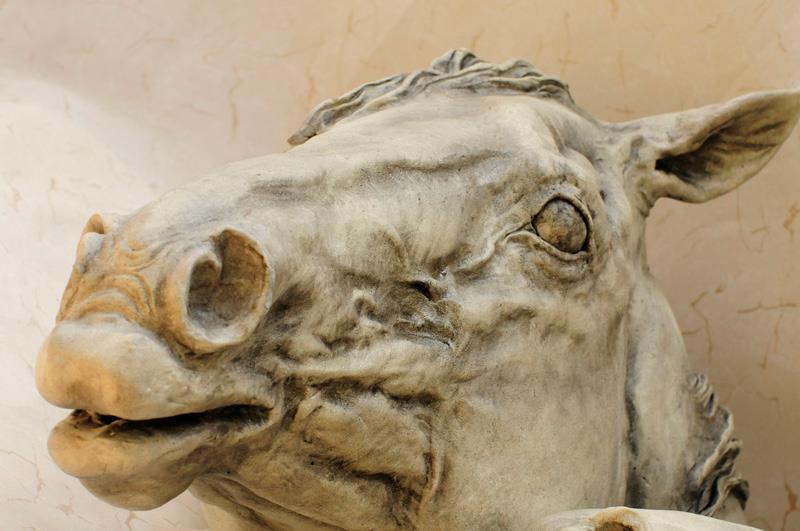 Professional sculptor. Amateur dressage rider, through 4th Level. Competed 9 years in Wellington, FL. Now live in WA.
Bloodlines
Sire
Sire Dam
SPS Reine Freude
Sire Sire Sire
Florestan I
Sire Dam Dam
Fruchlingssonne