Mistral KF
Mistral was imported in early 2019. She has been started w/t/c -- we are going slow with her as she is a big, lanky girl. Her technique in the chute is an absolute "10" and she moves fabulously, too! A real prospect for the Sunday classes.
As a 3-year old her sire, Etoulon, was Reserve Champion of the KWPN stallion inspection and of the stallion test. His total score of 88.5 points included a 9 for his reflexes, technique, scope and potential as a jumping horse.
His amazing jumping technique and reflexes has assigned a designation for Etoulon as one of the Netherlands' most impressive and talented stallions. Already an eye-catcher in the 4-year old stallion competitions, Etoulon won at Enschede, Roosendaal and Zuidbroek. In Zuidbroek he received a 9,5 for his jumping technique in both rounds.
As a 5-year old Etoulon took the spotlight again, becoming the reserve champion of the Stallion Competition - 1.20m class for 6-year olds, Etoulon placed 2nd in the final round at 's Hertogenbosch and placed overall 3rd in the 1.30m/1.35m class.
At international level Etoulon continues to impress under Jur Vrieling with solid results. They won the 1* GP of Ommen and the Youngster Tour at CSI de Wolden, were 3rd in the 1.45m Medium Tour Final in Leszno, 4th in the GP Zuidbroek, 7th in the GP of Indoor Wierden and 9th in a 1.40m in Oldenburg. Etoulon jumped several clear rounds and in the 1.40m VHO Trophy at 's Hertogenbosch he finished in 4th place.
Offspring
Etoulon's offspring are doing extremely well. For Four years in a row, it was an Etoulon youngster taking the Dutch Foal Championships. In 2013, Imagine H was the Champion, in 2014 it was Javanille VDL, in 2015 it was Korinchidee and in 2016 Larusa H was Dutch Champion. Javanille finished 3rd in the National Championship for 3-year old Jumper Mares. A year earlier the ribbon of the Dutch Mare Championship was placed around the neck of It's a Girl Gr, also a daughter of Etoulon. Later in the year she received a top score of 91 points for her IBOP. Jeulana became Champion of the Free Jumping Championship of the ONNK. Jurella scored 85,5 points for her IBOP and Jewel BB received 83 points.
Mahlisa placed 7th in the Final of the National Foal Championship and was 3rd in the Central Foal Show of Groningen. Milithya was Champion of the Central Mare Show of Flevoland.
Etoulon has several approved sons, among them Insider VDL and It's Otto with the KWPN.
Her dam, Marina XI, is a half-sister of two 1.30/1.35m level showjumping horses and a three-quarter sister to the 1.55m level showjumping horse Shakira (Catoki). Her sire Cambridge has earned a reputation as sire of Catoki. Via grandam Fair Lady we find the top-class sport blood of Carthago Z.
Marina XI also produced two approved stallions sons, namely, Casilius 1249 (ranked FEI 103NQ74) and Cajados both by Casall. Additionally, Marina XI is the dam of the FEI ranked eventing gelding by Cartani, Cosmic Order.
Mistral should mature to 16.3+.
Additional Details
For Sale
Inquire for price
$0 USD
Contact Seller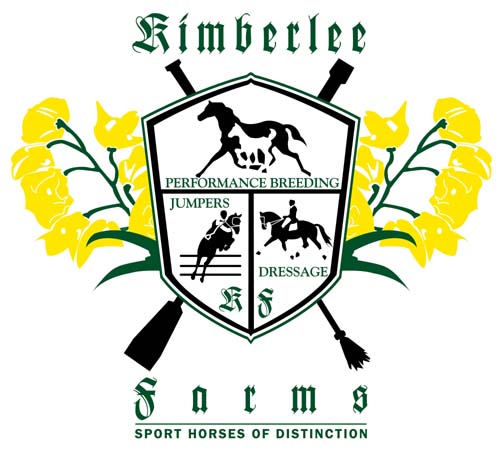 Kimberlee Farms
2014 KWPN-NA Breeder of the Year. Silver Level Breeder of Dutch warmbloods for over 30 years. Multiple national champions and top fives.
Bloodlines
Sire
Sire Sire Sire
Heartbreaker