Schroeder
Schroeder a world class FEI Grand Prix bred Dressage stallion. He continues to win in the dressage ring with many championships. Competing at FEI Grand Prix dressage and winning many championships. He is producing top offspring that are also doing well in the breed shows and dressage shows. All known to have his beautiful type, super temperament and trainability, leggy, tall and extremely athletic. The riders, breeders and owners love them! See his web page or follow him on Facebook for news of him and his offspring.
Schroeder's sire Sandro Hit was Winner of 1999 6 year old Dressage World Championships and German Bundeschampionate. One of Sandro Hit's most famous daughters was Poetin (Sandro Hit/Brentano II) who was winner in 2003 of the World Championships for Young Dressage Horses as well as the Bundeschampionat. She was sold in 2003 for 2,500,000 Euros.
Sandro Hit has the highest breeding index in Germany of 153.
Schroeder's Dam, SPS Esmeralda was 2002 Champion mare at the Loius Wiegels Show and took 2nd place at the prestigious Ratje-Niebuhr show.
The stallion Warhol by Western Star is out of the mare Wegola by Wendelin, a daughter of Gotha, Esmeralda's grandmother. He is placed up to Grand Prix Level and was licensed as a two-year-old, but was never active as a breeding stallion.
Esmeralda's Mother Gute, produced Summersby by Stakkato, who is successful in showjumping at S-level under Olympic Champion Lars Nieberg.
Grandsire Escudo I was the winner of the stallion performance test in 1994 and achieved a convincing 144.90 points in the jumping category. He also won the 6 year old Showjumping Championships in 1997. Escudo I is a son of the Celle State stallion and 1995 Stallion of the Year Espri who is known worldwide for producing outstanding jumping horses, he produced 58 Grand prix offspring (8 dressage/50 jumping) including World Cup winner E.T FRH, Enrico, World Breeding Champion Edgar, Olympian Esprit de Valdemar and in dressage German Grand Prix A team member Elvis VA, ridden by Nadine Capellmann. more pictures and video at www.majesticgaits.com
Approved Hannoverian, Oldenburg GOV, ISR/OLD, BWP, RPSI, Canadian Warmblood, Canadian Sporthorse, KWPN PROK and Scoped
Visit our other stallions at stud and over 50 frozen semen stallions stocked from Holland and Germany www.majesticgaits.com
Additional Details
Dressage Training Level
Grand Prix
Dressage Showing Level
Grand Prix
Eventing Showing Level
Not Showing
Registries
Hanoverian registered. Approved Hanoverian, OLD GOV, ISR/OLD, BWP, RPSI, Canadian Warmblood and Canadian Sporthorse,Approved Erkend Studbook + CRA and Produces KWPN Foalbook foals. Westphalian for Westphalian or Rhinelander mares and American Rhineland Studbook.
Terms
Live Foal Guarantee fresh or frozen. First collection fee included in stud fee. $200 off for Quality Star, Keur, Elite, sport mares, early booking or return breeders. See our other horses at stud, contracts and over 40 frozen semen stallions stocked from
Contact Seller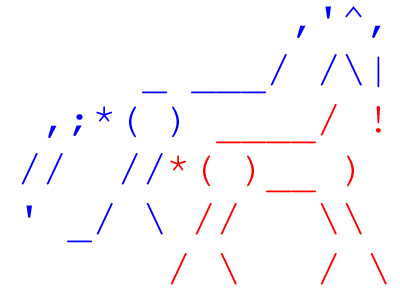 Majestic Gaits
Majestic Gaits is a KWPN-NA Gold level breeder who has been breeding quality successful Dutch Warmbloods since 1984. We are partnered with the largest famous stud farm in Holland VDL Stud, home of the late Stallion of the Century Nimmerdor. Standing the approved KWPN Dutch stallion Navarone by Olympic Jus de Pomme, the Oldenberg approved Dutch Stallion Dante MG by Chin Chin and Hanoverian stallion Schroeder by Sandro Hit. We distribute frozen semen for over 50 approved stallions in Holland direct for the owner for the lowest price (including Indoctro, Corland, Carlton Hill and more). We are not a reseller, but a direct distributor for VDL Stud in Holland. We are a proven breeder of top quality horses and partners with the famous VDL Stud in Holland. In 2012 #1 USEF Dressage Sport Horse National Breeder, 2012 KWPN-NA Breeder of the Year, 2012 #1 KWPN-NA Jumper Foal , 2012 #1 KWPN-NA 2 year old Jumper, 2012 Again ALL First Premiums KWPN-NA Keuring, Our offspring are winning at shows! You can get your top mare lines and International bloodlines here! No need to import!
Bloodlines
Sire
Sire Sire
Sandro Song (Old)
Sire Dam
EM Loretta (Old)
Sire Sire Sire
Sandro Z (Holst)
Sire Sire Dam
Antenne II (Old)
Sire Dam Sire
Ramino (Westf)
Sire Dam Dam
H Lassie (Old)
Dam
Dam Sire Sire
Espri (Hann)
Dam Sire Dam
SPS Athene (Hann)
Dam Dam Sire
Gajus (Hann)