Vinca
Black Friday Special: Offered until midnight 12/2 — 20% off your Vinca breeding. Cannot be combined with other discounts. Message for details.
WFFS Negative.
Aside from consistently producing an amateur-friendly brain and great work ethic, Vinca is known to improve all three gaits, shorten backs, improve the head as well as neck to shoulder connection. He also tends to throw mare size.
At his Stallion Licensing, the judges commented that Vinca, "is truly an all-around sport horse who fits the bill of what modern mare owners are seeking." Vinca's foals have been chosen by professionals as well as amateurs and junior riders - they all have spectacular gaits, as well as a high level of rideability from day one.
Vinca's pedigree makes him a suitable sire for both Dressage and Jumping horses under professionals as well as junior and amateur riders. Madelyn Lowe's Fiorello FF has won multiple tri-colors in the 3'6 Amateur Owner Hunters, the Green 3'3 Hunters and 3'3 Junior Hunters, was 2nd at Junior Hunter Finals and ribboned at WEF in 2018. Madeline Weirman's Bella Donna FF has won multiple tri-colors in the Amateur Owner Hunters division, qualified for Junior Hunter Finals as well as WIHS and Harrisburg. Kelly William's Headliner FF had a successful 2018 in the Green 3'0 Hunters and is now competing in the Adult 3' Hunters. Edelweiss FF was a successful Junior Hunter as well as High Children/Adult Jumper and is now competing Third Level Dressage with scores in the mid-60s. Veronica has won multiple All-Breeds awards in the Dressage arena, qualified for the Markel/USEF National Young Horse Championships, and has competed at Third Level as a six year old while schooling Fourth Level.
Vinca's foals are also successful at inspections and on the line. In 2015 J'Adore FF was 3rd in a highly competitive GAIG/USDF East Coast Filly Championship, the highest placed yearling against two 3 Year Olds, as well as Top 5 Dressage Fillies with the KWPN and named First Premium. In 2013, Ivanica FLF was the GAIG/USDF Southeast Foal Champion. In 2012 alone, Heirloom was the GAIG/USDF East Coast Foal Champion and Fiorello FF was the GAIG/USDF East Coast Colt & Gelding Reserve Champion.
While there is no limit to the talent of Vinca's sons and daughters, we also take pride in hearing how much their owner's love to work with them on a daily basis - they are typically barn favorites, with many individuals owning more than one Vinca foal!
Vinca himself has competed up to Fourth Level in the Dressage arena—earning him the KWPN's sport predicate—and has schooled all the movements of the Grand Prix. He has also competed in the Performance Hunters division, only a few weeks after being in Dressage training for most of his life - his versatility knows no end.
Pedigree Background: A grandson of two Olympic Stallions - Ferro and Idocus, Vinca is the result of careful breeding for the perfect sporthorse. Ferro competed in Dressage at the Olympics but competed in show jumping at the Grand Prix level before his career change. Idocus, also an Olympic dressage competitor, won the jumping portion of his 100 Day Stallion Test. On the mare lines, Vinca's paternal grandmother is by the famous foundation sire G Ramiro Z and his maternal grandmother is the Approved Premium Thoroughbred mare, Verbella. At Verbella's Mare Test, the examiner stated that there is "a responsibility to American Sporthorse breeding to keep this mare bred."
More Info: https://www.vincakwpn.com
Additional Details
Dressage Training Level
Grand Prix
Dressage Showing Level
4th Level
Hunt Level
Regular Working Hunter (3ft and higher)
Jump Level
Level 4 (3ft 9in)
Registries
KWPN, GOV, ISR-OLD, Foals also able to be registered BWP, Westfalen and SWANA.
Terms
Vinca's 2020 stallion fee is $1400, including a $500 non-refundable booking fee. Available Fresh Cooled & Frozen semen, EVA Negative; WFFS Negative.
Contact Seller
Owner/Trainer:
Farm
Ashcombe Sporthorses, LLC
Work Phone
(717) 759-0117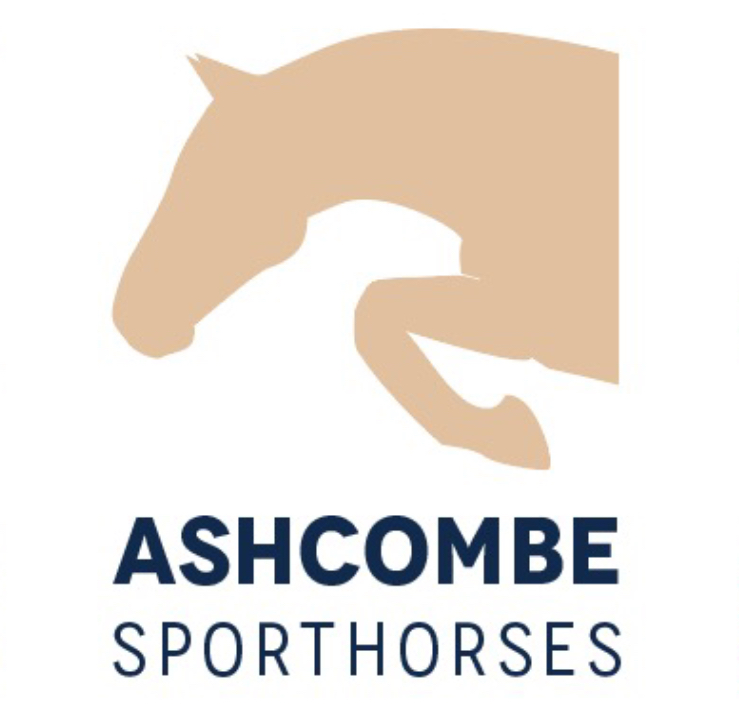 Ashcombe Sporthorses, LLC
While the Ashcombe Sporthorses name is new, our home of Flower Farm in Glen Rock, PA was established in 1986. Named after Sweet William, a special horse who inspired a dedication to breeding horses with spectacular talent, conformation, and bloodlines combined with rideability and heart, Ashcombe Sporthorses continues the legacy that Flower Farm began. Home of approved stallion VINCA. The training program at Ashcombe Sporthorses has more than 30 years of experience in developing both horses and riders for sport in the Hunter/Jumper ring. Whether your horse has yet to be sat on or is already showing on the A/AA circuit, our training can help meet your needs. We work with each of our client's to develop individualized programs from horse to horse, knowing that one size does not fit all and ambitions vary from person to person.