WeeBee
Wee Bee 16hh by Wild Dance/Laitin/Graf Gotthard z,
Weebee is very sweet in your pocket type guy, a barn favorite. Kind, uncomplicated young horse with excellent gaits and temperament to go with. He would make an excellent project for an amature or investment horse given his willing and easy going nature. Started under saddle in March 2022 and stayed in training for all of 2022 becoming solid in the flat, started over fences and even started cross country. He experienced all of the things you would want a young horse to and he excelled, trail riding seeing cows, tractors trains etc. This boy is an angel. Good in the contact, responsive to the aids, and correct in his education. Sound, no vices, loads great and easy to take places. Will be shown this year if not sold before then.
Wee Bee is incredibly sweet and willing, both parents also talented and highly ridable, this guy is showing the same easy and enjoyable attitude. More info on his pedigree can be found here: https://www.eurequine.com/weebee
** Special Consideration for a Quick & Uncomplicated transaction **
Additional Details
Dressage Training Level
Training Level
Dressage Showing Level
Not Showing
Eventing Training Level
Novice
Eventing Showing Level
Not Showing
Jump Level
Level 1 (3ft 0in)
Terms
Special Consideration for a Quick & Uncomplicated transaction
Contact Seller
Owner/Trainer:
Name
Edgar Schutte (Stallions) Crystal Toogood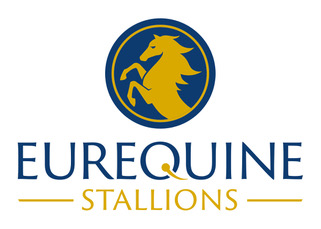 Eurequine, LLC.
Eurequine Stallions stand the top stallions available via fresh and frozen in the USA and to Canada. Fresh Semen shipped daily all breeding season long.
Bloodlines
Dam
Dam Sire Sire
Le Champion
Dam Dam Sire
Graf Gotthard z
Dam Dam Dam
The Silk Shoe