Zango ISF
Zango ISF is a promising 2015 16.2hh KFPS gelding sired by Meinse 439, and out of Winsome ISF, Star, by Winand 405. Starting to school nicely at First Level Dressage, he displays a reliable and work-oriented demeanor under saddle, making him a solid choice for an aspiring rider to develop up the levels. Zango showed well in-hand at Dressage at Devon as a young horse and has also had notable success at our FHANA Keurings. As a four-year old, he was named Dressage IBOP Champion based on the quality of his gaits and rideability. Zango enjoys connecting with his people, shows good barn manners, and loves to hack. Radiographs available.
Sire Meinse 439 is a 1st Premium stallion noted for his good record as both a performance horse and producer. In the Dressage ring, Meinse competed successfully against all breeds and won two GAIG/USDF Regional Championships. His offspring inherit his natural athletic ability, willingness to work, and have been shown successfully by both Amateurs and Professionals. Meinse has sired a number of Keuring champions, Dressage and Harness winners, and is also the sire of the approved stallion Erryt 488.
Dam Winsome ISF, Star was a daughter of our foundation Model/Preferent mare Toltsje fan't Boekehof, by Anton 343, Sport/Preferent. Named 1st Premium as a foal, Winsome was subsequently awarded the Star predicate and the distinction of Reserve Champion Mare at her FHANA Keuring in 2013. Winsome was a super broodmare for the ISF program, also producing the Keuring Reserve Champion Colt Dante ISF and the 1st Premium and Filly Keuring Champion Awesome ISF, Star.
For more details or to set up an appointment to meet Zango, please call (610)-383-4717 or email [email protected]!
Achievements
Riding IBOP Champion, 72%, FHANA keuring, 2019
​2nd Premie, FHANA keuring, 2017
​2nd Premie, FHANA keuring, 2015
Additional Details
Dressage Training Level
1st Level
Dressage Showing Level
Not Showing
Driving Experience
Prospect
Contact Seller
Owner/Trainer:
Work Phone
(610) 383-4717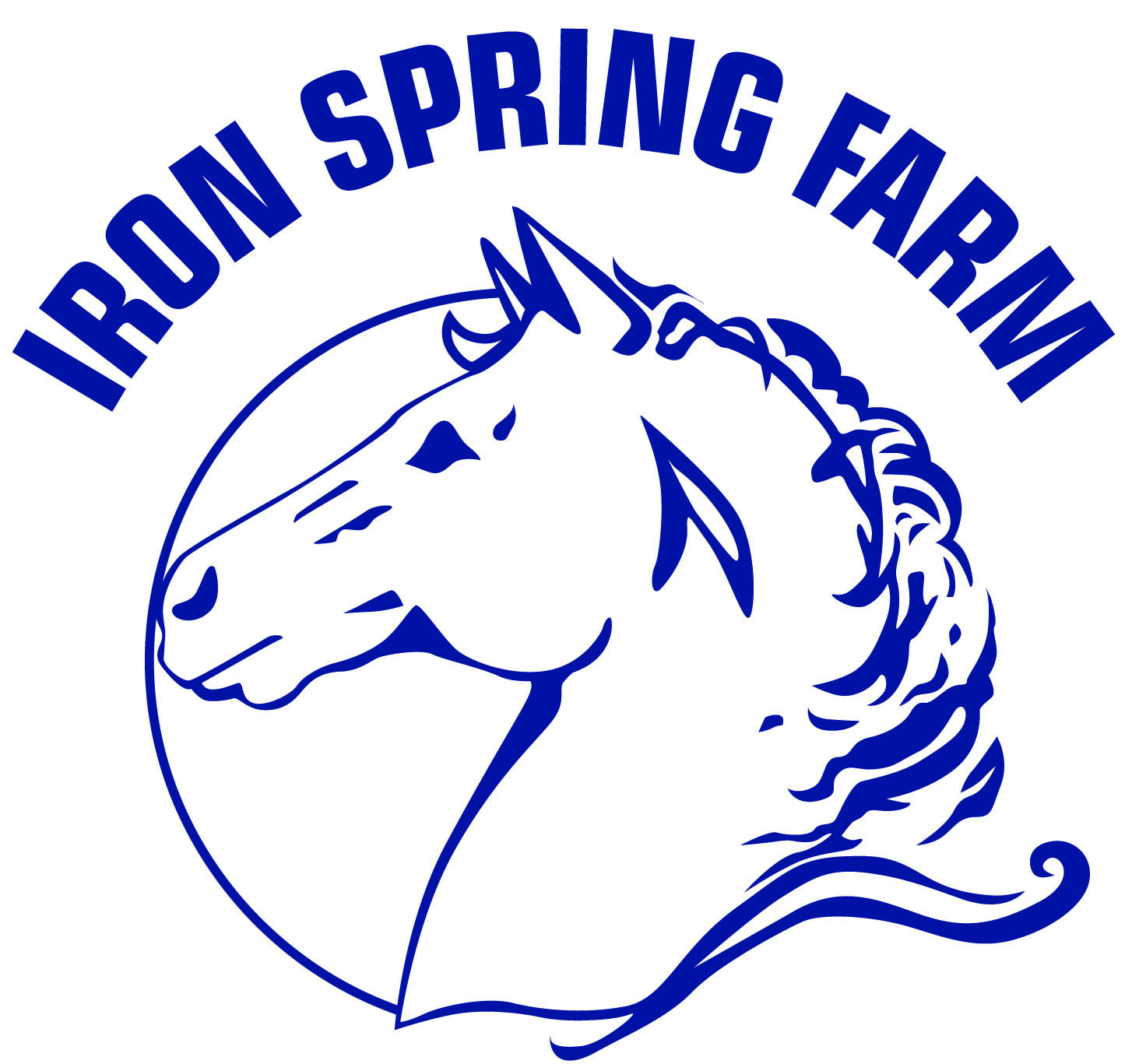 Iron Spring Farm
The Iron Spring Farm Advantage: Buying a horse is an investment, financially and emotionally, so it's not just what you see today that matters. History and a solid foundation for growth are just as important. Iron Spring Farm has over 40 years experience producing sport horses from exceptional European bloodlines. Our breeding and young horse management protocols are designed specifically for growing athletes and our offspring have won literally hundreds of championships around the world. If you're looking for a special horse, you don't need to cross the ocean… just give us a call. Phone: (610)383-4717. Email:
[email protected]
Visit our website at www.ironspringfarm.com to see all of our exciting young prospects!
Bloodlines
Sire
Sire Sire
Heinse 354, Sport, Pref
Sire Dam
Femke fan Nes, Star
Sire Sire Sire
Leffert 306, Sport, Pref
Sire Sire Dam
Ljutske, Star
Sire Dam Sire
Dirk 298, Sport
Sire Dam Dam
Piterkje, Star/Pref.
Dam
Dam Dam
Toltsje fan't Boekehof, Model/Pref.
Dam Dam Sire
Anton 343, Sport/Pref.
Dam Dam Dam
Antsje fan 't Boekehof, Pref.