Amada Mia
Incredible performance / dressage prospect, PLUS Liberty, Trail and Obstacle 'Baby Genius'... we are proud to announce the availability of 2019 Warlander (Friesian x Andalusian) filly, Amada Mia (aka Cocoa).
As a yearling, Cocoa has beautiful movement, a great mind and open to any experience. She is fantastic off-site too. We've ventured out for horse shows and trail rides, and she just does great in new environments.
Cocoa actually already has a bit of the baby dressage basics down that she's learned through liberty practice. You do NOT need to know how to do liberty to have fun with Cocoa! She just wants to spend time with you and enjoys ground work exercises. She has already learned about side passing, pivoting, yielding to pressure, Spanish walk, 'shaking' and some other fun movements.
Cocoa is pony'd on trail rides about once a week and crosses everything we put in front of her… bridges, water, logs, teeter totter, giant sized horse steps, kiddy pool, tarps, platforms… anything! She's used to cows and dogs and seems unfazed when confronted with killer bunnies on the trail! When not pony'd, we go for lots of SOLO hand walks and she's perfectly content with no other horses. ZERO barn or buddy sour behavior… not even a whinny!
Around the barn, she's a gem. Clip anywhere (ears included) without issue. Stands tied quietly. Great for farrier. She's even learning to pick up her feet with a 'snap-cue'! She looooves to be groomed and is great with spray bottles, water hose and even the leaf blower… ha! She self-loads in the trailer, no halter required! Also, no 'catching' required! She catches you! This girl will come charging up from the backfield on a whistle… she simply doesn't want to miss a single moment with you.
Cocoa is microchipped and she is registered with IALHA. She is also eligible with FHH and all paperwork is in hand for that. Cocoa is UTD on shots, vaccinations, deworming and farrier work. She is healthy and sound.
To put it simply, Cocoa is up and ready for anything. She loves life and loves to spend time with people. She is truly a bright spot in your day and she is guaranteed to bring a smile to your face! Her future is filled with unlimited performance and trail horse possibilities! She is the PERFECT choice for someone seeking a young horse to bond with and build an unimaginable relationship with!
Contact Seller
Owner/Trainer:
Farm
Equine Proper Beginnings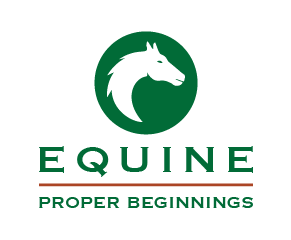 Equine Proper Beginnings
Supporting and Promoting Andalusians, Warlanders and Draft Crosses in the South! We sell Top Quality horses in the great state of Texas, throughout the country and internationally. Our horses are among the top in the country and we only offer solid, safe and enjoyable dream horses with a proven track record of success! Together Cody and Glee Hastings operate Equine Proper Beginnings, and we feel blessed and thankful everyday to be able to train and interact with these fine horses. Our farm is on 38 acres, conveniently located about an hour South of Dallas, Texas.