Bon Temps DSF
Bon Temps DSF is a large framed striking German Oldenburg mare, a beauty inside and out with a versatile pedigree. She has a sweet and kind, people loving disposition in addition to 3 good quality gaits.
She was initially professionally started under saddle by a hunter trainer and has now been in dressage training the last 6 months. She has also enjoyed a career as a proven broodmare; producing 3 lovely foals, 2 of which were frozen semen breedings, a testimony to her fertility. She has now transitioned fully back into undersaddle work and is thriving undersaddle. Her owners health is the only reason she is being offered for sale.
Undersaddle she tries extremely hard to please for her rider and she carries herself well with soft contact. She is safe and not spooky but still forward thinking, going nicely forward off soft calf. Despite her larger frame, she rides softly for smaller female riders. She is currently schooling all 2nd level movements and has offered up clean lead changes in both directions, although they aren't consistent yet, she always tries. She has a lovely uphill balanced canter, a smooth to sit trot, and good walk and would suit well to a rider who is looking for an all around type with a good dressage education. Her pedigree is bred for versatility with FEI high sport heavyweights Balou du Rouet and Florestan present so she could truly be developed for the dressage, hunter or jumper rings. Her dam Flashpoint is from a successful jumper sport line. Nervanta, a Ster KWPN mare jumped to 1.10m and Jervanta, a Pref and Ster KWPN mare jumped to 1.20m.
She is registered with the German Oldenburg Verband, microchipped and DNA verified.
Although she is sound in full work, her lower price point is based solely on some leg xray findings from 2021, which we are happy to disclose to any serious buyers. She has current clean neck and back xrays on file. All radiographs are available for viewing to interested parties. She is currently sound and in a full work load. She loves to be ridden outside, is safe to hack alone, is quiet in the barn, easy to work around (trailer, clip, bath, hot shoe, leave crosstied). She has lived inside or outside and has no issues with either.
She is currently located in Uxbridge Ontario, Canada and can be trialled. Owner is negotiable for a quick sale. Export to the US is easily arranged with current negative Coggins test and a Heath Certificate which can be done by any local vet, then stamped by our local Federal vet office (then good for trailering across the boarder for the next 30 days).
Additional Details
Dressage Training Level
2nd Level
Dressage Showing Level
Not Showing
Contact Seller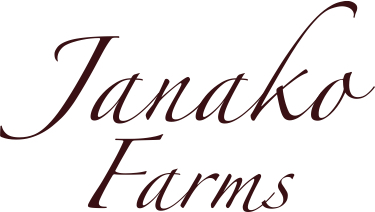 Janako Farms
We breed and train high end horses for all sports.
Bloodlines
Sire
Sire Sire Sire
Baloubet Du Rouet
Dam
Dam Sire Sire
Florestan I
Dam Sire Dam
St. Pr. Paloma
Dam Dam Sire
Achill- Libero H
Dam Dam Dam
Jervanta - Pref, ster