Captain Morgan
Captain Morgan was imported from Tenerife Stables. Highly successful in the 6yr old finals at 1.30m. He is currently schooling 1.0m with an amateur and 1.15 with a professional. He is careful and fast with unmatched stamina. He will need a confidence boost after some time with an amateur. He has puppy dog personality and wants to be your best friend. He is a barn favorite. Super easy at shows, no prep. Perfect to load and haul and brave on the road and trail as well as with cars, golf carts, dirt bikes, etc. Best suited for an advanced amateur in a program or a professional.
PPEs welcome X-rays on file- will easily pass vet check, well behaved for farrier. Located in Chicago area.
Record: Highlights include Champion 6 Year Old Jumpers 2016 Summer Festival at 1.20m; Champion Modified Child/Adult Jumper 2017 Desert Circiut VI; Champion 1.0m 2017 Jumpers Showpark Spring Festival; Champion Low Adult Jumpers 1.10m 2017 Blenheim Fall Tournament; Champion Child/Adult Jumper .90m 2018 Desert Circuit V and won the .90m Jumpers out of 50 entries; Reserve Champion & Class Winner 2018 Desert Circuit VI Children's Modified Child/Adult Jumper; Champion Baby Green Jumper Fields and fences 2019; Champion HITS Balmoral Baby Green Jumper 2019; Won all 5 classes for Champion NIHJA Lamplight .75 jumpers & .85 Jumper divisions, Ledges $1500 Puddle Jumper Champion, numerous local shows & clinics
Sire: CANTOS - on the stallion competition 1.20m. and he won the 'Best Young Stallion' in Zwolle, 1.60m Grand Prix horse. Sire of no less than 18 International 1.60m Grand Prix horses.
Dam: OTILIA'S P.P. - Dam of SOCIETY AGAIN (by Cantos) 1.40m; WANTOS (by Cantos) L6; ELVIRA, L5; etc.
Additional Details
Dressage Training Level
2nd Level
Dressage Showing Level
Not Showing
Driving Experience
Not Training
Eventing Training Level
Prospect
Jump Level
Level 6 (4ft 3in)
Registries
Lifetime USEF:5350730
Passport KWPN
Contact Seller
Owner/Trainer:
Farm
Infinity Equestrian LLC.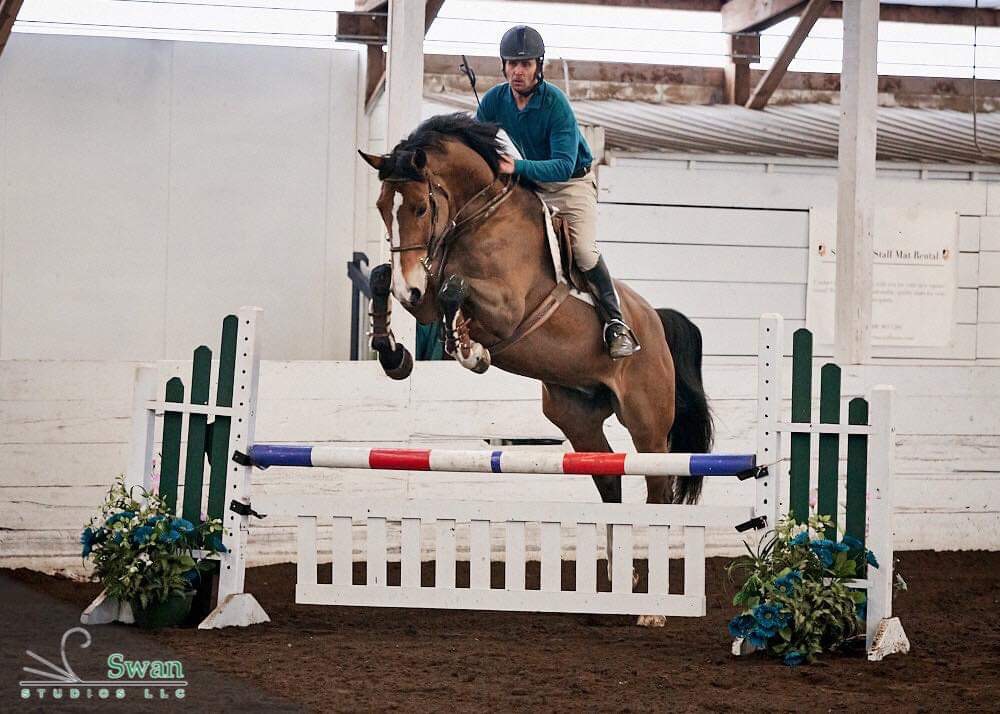 Infinity Equestrian LLC.
Bloodlines
Sire
Sire Sire Sire
Calypso II
Dam
Dam Dam Sire
Apollonios xx