CG Amore
*Seller/breeder motivated to find the right match for this lovely boy*
CG Amore aka Ferris
15.3hh 2003 Hanoverian Cross gelding by Argosy, registered with the Performance Horse Registry. Microchipped.
UPDATE: Ferris is doing very well as his training progresses. He's schooling lines and small courses, beginning his lead changes and progressing well. He is at the perfect place in his training for a knowledgeable rider or pro to give him the seasoning needed to bring him to the 'next level'. He has been ridden by several other riders and always gives them a 'good feel' with his soft back, big stride and enthusiastic attitude for his work.
Ferris was bred and raised by his owner, a casual dressage enthusiast. We recently discovered his aptitude for jumping and he has been in professional training as a Hunter since June. He is nicely started, developing his natural enthusiasm for jumping and regular rhythm. We have taken no shortcuts with his schooling, taking the classical approach by building the fundamentals of relaxation, rhythm and suppleness before moving up the jumps. Ferris has an attractive, long stride, is a cute jumper, and a lovely candidate for the 3'. He is eligible for all divisions and should be a fun and attractive adult or junior project. Due to his greenness over fences, he is best suited for an experienced rider or a professional to continue his education.
Ferris is well mannered on the ground and has an engaging, people-oriented personality, nickering at every person in the barn. He looks forward to his work sessions and enjoys the focus of his training. He was started under saddle with the help of a dressage professional and progressed through regular lessons for a time, with an occasional trail ride. Until 2016, he was not in a program due to lack of time and limited facilities and as a result has low miles. He has away from home experience, being shown in hand as a yearling and later trailered off-site to clinics, lessons and trail ridden at local parks.
Ferris's sire, Argosy is an imported Hanoverian. Originally intended as a dressage stallion, Argosy has turned out to be a top hunter sire. One of his offspring has been Horse of the Year for the CHJA for the last 2 years. A daughter of his was ranked #22 in the country, #2 in VA and #3 in MD. Ferris clearly follows in his sire's athletic ability and aptitude for Hunters.
Ferris is best suited to stay in a program and does very well living in a stall with paddock turnout. He gets along with other horses and has lived in both turnout and a stall with paddock turnout. No soundness issues. He is easy maintenance with front shoes and yearly dental the only requirements. UTD on shots, full medical records available to serious buyers. Priced at $9,500 due to his greenness over fences and will increase with training. Considerations given to a local home, seller/breeder cares deeply about his future wellbeing and success and is willing to provide future retirement.
Additional Details
Dressage Training Level
2nd Level
Dressage Showing Level
Not Showing
Eventing Showing Level
Not Showing
Hunt Level
Pre-Green Hunter (3ft 0in)
Registries
Performance Horse Registry
Contact Seller
Owner/Trainer:
Farm
Connaught Green Farms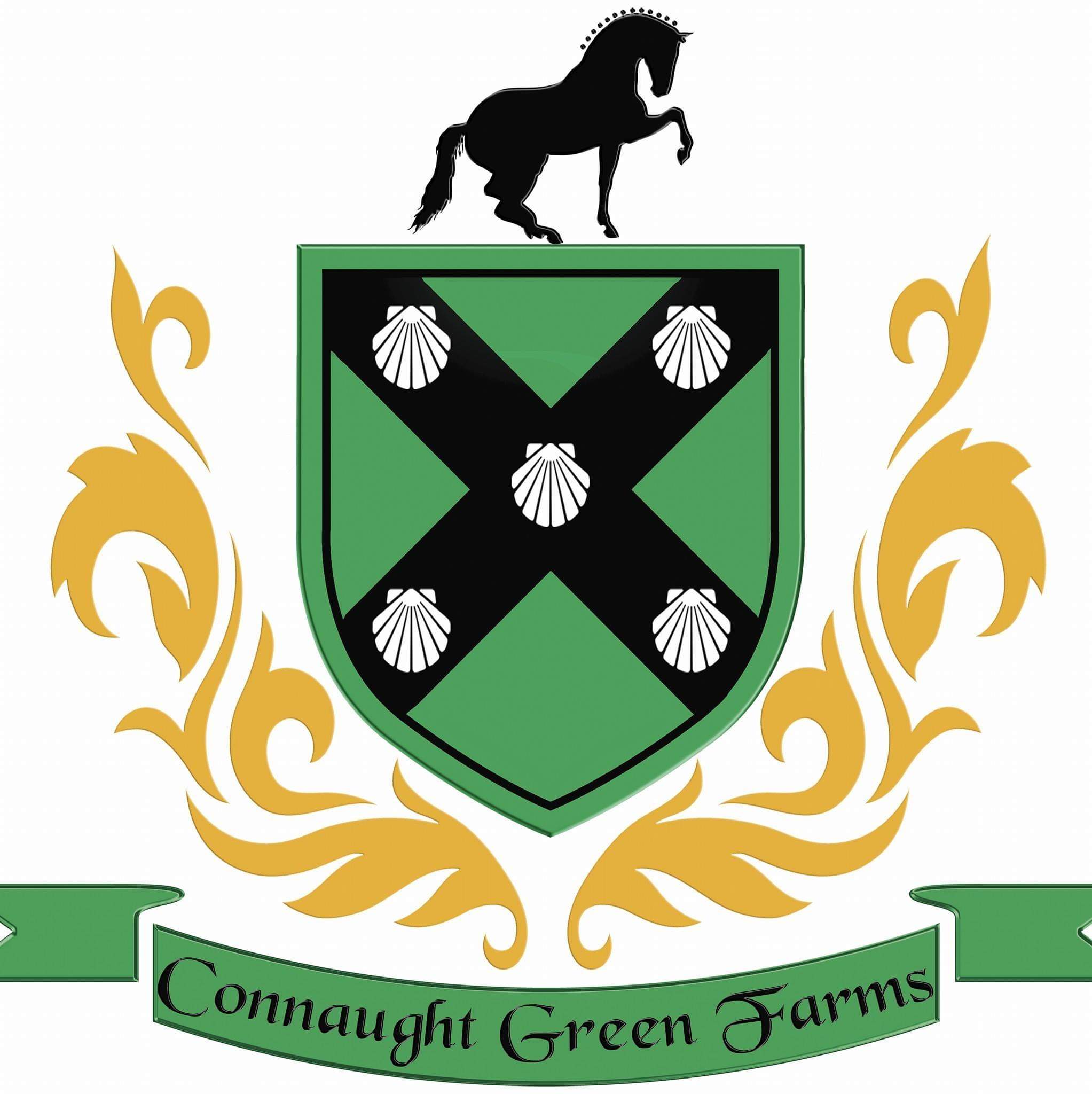 Connaught Green Farms
Small family breeders of ponies and small horses for sport. We are located in Minnesota between 2 farms; the raising location and the training farm. With daily handling, premium nutrition, regular vet/farrier and pasture turnout, we do all we can to set our foals up for success with you.