Cruise Ranger
Ranger is a 5 yo with incredible presence. He is an all around perfect horse. Super scopes, excellent for trailering, started showing. An absolute great Hunter Derby horse or eventer for a young rider or amateur. A complete gentleman to be around. He has a great mind and Has been loved by all the professionals that have met him so far. Cruise Ranger is by Cougar who is one of Cruising's sons. Cruising was not only a champion jumper himself but also the sire of Champions who have since had multiple Olympians and Champions of their own. With Cruising's death this summer these bloodlines are slowly getting harder to find. Cougar has sired a number of horses and has many progenies with International competition records. As a stallion, Cougar has been quite successful and Ranger is a testament to that.
Ranger is conformationally perfect and has lots of bone and size. Just shy of 17'0, and being that he is 5 he may still make or exceed 17'0. We have taken our time with him since he has been a growing boy but he is ready to start his career! Full X-rays available.
Additional Details
Dressage Training Level
Training Level
Dressage Showing Level
Not Showing
Eventing Training Level
Novice
Eventing Showing Level
Novice
Hunt Level
Pre-Green Hunter (3ft 0in)
Jump Level
Level 1 (3ft 0in)
Registries
Irish Draught Horse Society of North America
Terms
We can accept credit cards, cashier's check or direct transfer. We are also able to keep Ranger at our farm for you so that he can mature - please inquire if this is of interest for you.
Contact Seller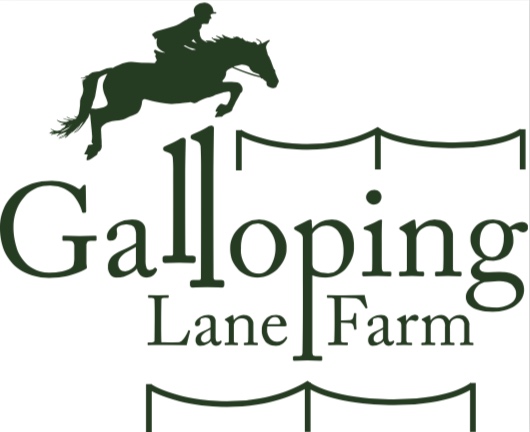 Galloping Lane Farm
I have been around horses all my life and my husband and I now run Galloping Lane Farm. We breed warmblood and warmblood cross horses with excellent temperaments and athleticism.
Bloodlines
Sire
Sire Sire Sire
Krockboy - RID
Sire Sire Dam
Sea Spray - RID
Sire Dam Sire
Bahrain - TB
Sire Dam Dam
Mandala - ISH
Dam
Dam Sire
Diamond Destiny - TB
Dam Dam
Canadian Minstrela - TB
Dam Sire Sire
Diamond Bill - TB
Dam Sire Dam
Madame M&M - TB
Dam Dam Sire
Seine Minstrel - TB
Dam Dam Dam
Canabillian - TB