Dancing In The Dark
---
For Sale
---
Dancing In The Dark
Currently on lease with option to purchase.
5/10/22 Kiss is in foal to Don Caruso due April 15th, 2023. This foal will be registered Danish warmblood.
See all our videos on YouTube channel christine smith wildest expectations farm
6/16/22 Kiss is back to work after a successful turn at the breeding shed! Karen is starting back with her slowly. Some of the things we do is brain work after the fitness, training and body work. Today's brain work was with an umbrella!
https://youtu.be/CGK7cAMtLwI
https://youtu.be/nfqBLRhx8RM
https://youtu.be/U8cDFvmTNbc
Kiss is under saddle with almost unbelievable ease. She retains everything she learns and builds on that each time we work with her. Most horses start with two steps forward and one step back. She skips the one step back part of training. She has a great work ethic, super attitude and a level of trust that defies description. All of that would be terrific on its own but then you add in the most incredible walk, trot, canter and you have a package and a half! This lovely mare won't last long for sale. Come see her soon, once she starts showing she is going to attract a lot of attention! We have a full veterinary record disclosure policy on our horses. We're happy to share everything since birth.
Kiss is starting to do the prelinary work towards jumping 12/31/21:
https://youtu.be/T8_OqnAAAfk
Kiss went to her into her first show under saddle on 12/5/21, a wonderful first experience at a terrific facility, Vintage Valley Sporthorses in Catlett, VA. She was such a solid citizen. She traveled by herself, and handled all the activities and energy in stride! She placed 2nd of 5 in Introductory level test A with a score of 66.875% and 5th of 8 in Introductory level test B with a score of 65.937%
Intro test A https://youtu.be/xGAl5g-ICWE
Intro test B https://youtu.be/4klFxysjXLM
W/T/C right, first time cantering
https://youtu.be/drI6j-dMPnM
W/T/C left, first time cantering
https://youtu.be/DMkq3hZgDWI
First time out in open space
https://youtu.be/feulTHGSpSA
Dancing In The Dark is learning how to jump. More important than that she is demonstrating huge scope, form and talent! https://youtu.be/liBhMswWVmc
Kiss, is a wonderful addition to the Wildest Expectations Farm band. She has very versatile bloodlines both top and bottom. This young prospect shows great promise as a as a performance horse or a broodmare. Kiss continues the foundation bloodlines on the mare side for Wildest Expectations Farm from Nelly Des Ongrais (Demon Noir). We are very proud of the horses we have been producing since 1995 and Kiss continues to improve our program! This is a young horse to keep an eye on for a bright future!
Her sire, Solos Landtinus was imported to Denmark from Germany as a three year old in 1998. Already licensed in Germany as an Oldenburg, he was presented at the Danish Warmblood Stallion license at Herning and was selected as the first place stallion. At the 100 day test, despite falling ill as the test began, he was the overall winner. He scored highest in dressage and third in showjumping. He was awarded Elite Stallion in 2003 and was selected Danish Stallion of the Year in 2005.
Her dam, I'dbedelighted, was the High Scoring Elite Selle Francais in the 1996 Foal Evaluations for the United States, Mexico and Canada. Del also placed first at Dressage at Devon in the Selle Francais Classes in 1996, 1997 and 1998 as well as third place in her open class at Dressage at Devon in 1999 as a three year old. Del passes along exceptional conformation and natural balance.
Additional Details
Dressage Training Level
2nd Level
Dressage Showing Level
1st Level
Eventing Training Level
Prospect
Contact Seller
Owner/Trainer:
Farm
Wildest Expectations Farm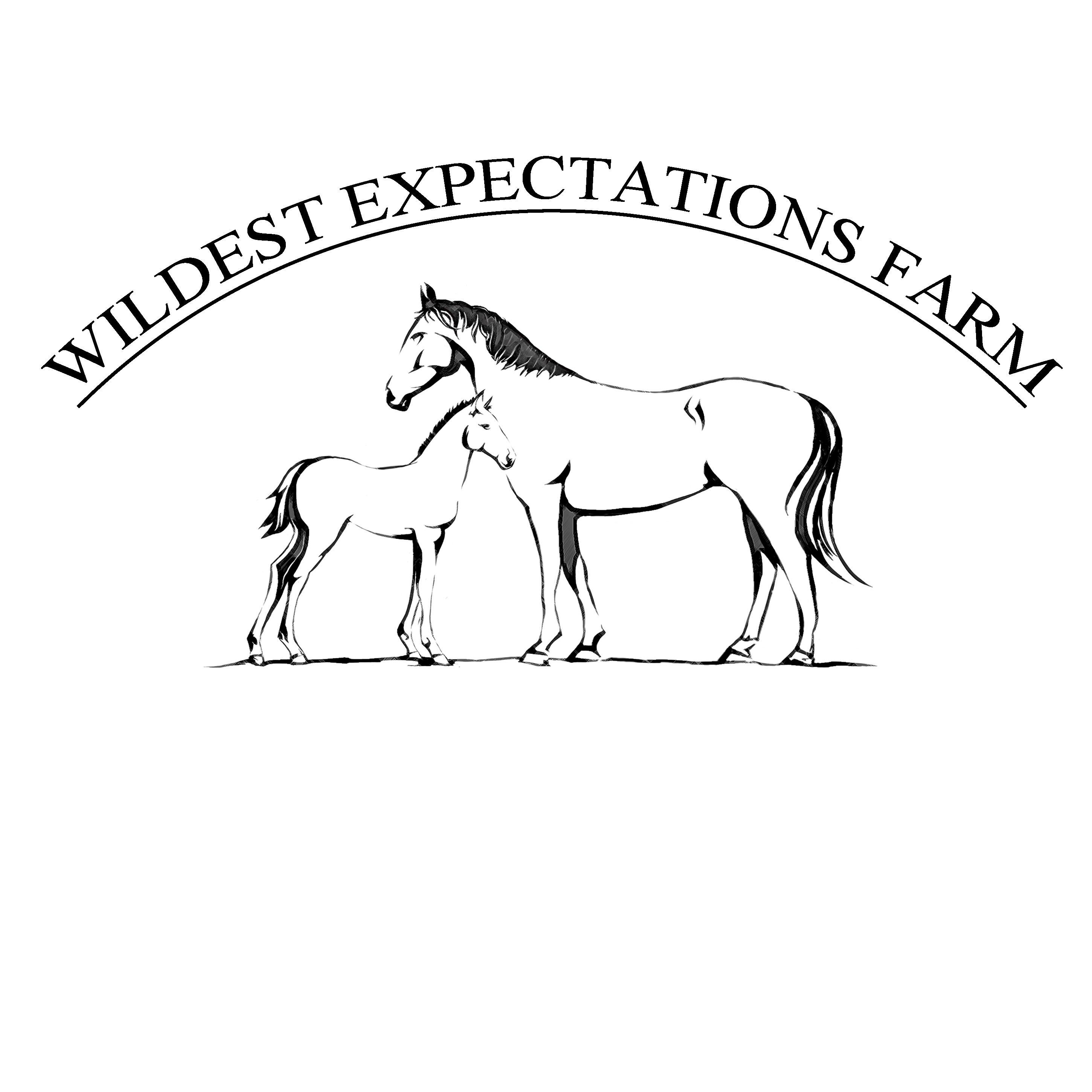 Wildest Expectations Farm
Breeding, showing and selling world class Selle Francais, Danish Warmbloods and Oldenburgs since 1993. ( https://www.usdf.org/index.asp ) Our horses are bred to win! Our young horses placed 3rd for Breeder's Group in the highly competitive class at Dressage at Devon 2021. We have had over 25 USDF Sport Horse Breeder's Championship Qualifiers as of 2021. 6 of our horses have been awarded USDF Sport Horse of the Year. The Wildest Expectations Farm broodmares are from world class Jumping and Dressage bloodlines. All our foundation mares are Elite Selle Francais and rated DH with NADWA. Our younger mares are registered Danish Warmbloods. These mares represent 3-5 generations of careful breeding here at Wildest Expectations Farm. The only foal we registered Oldenburg NA was the highest scoring foal at the large and prestigious Chestnut Lawn Farm Inspection in Remington, VA. He was the only premium foal. We are known for consistent quality. Well located in the heart of Virginia horse country, just 20 minutes from Middleburg, VA. Christine Smith is on the USDF Sport Horse Committee.
Bloodlines
Sire
Sire Sire Sire
Landgraf I
Dam
Dam Dam
Nelly Des Ongrais