Dhomaine Chandon
Dhomaine Chandon-
3 year old 16.2 h. PREMIUM German
Oldenburg (GOV) filly born
May 27, 2016 by Dheputy (Dauphin/Rotspon)
out of Elite Mare Fhrance
(Fabriano/Wonderful).
Dhomaine Chandon's sire, Dheputy is a 4th generation of Rolling
Stone Farm's breeding program and the 2nd licensed stallion
from his dam. Dheputy is sired by Dauphin, a Donnerhall/Feiner
Stern son who is published in the yearbook of the German FN
with positive points for dressage, riding horse points, and
foundation. Dheputy's dam is Elite Mare Rhussia, by Rotspon.
She produced another stallion which was licensed by the AHS-
Somer Hit, who has since gone on to be named National
Champion FEI 6 year old in 2012, and who in 2014 was ranked 4th
USDF Horse of the Year for Intermediate II
Dhomaine Chandon's dam, Elite Mare Fhrance
(Fabriano/Wonderful) has been a wonderful producer for RSF.
She has produced a licensed stallion by Shakespeare RSF, a
mare named Verband Premium Shyriana, a multiple breed show
champion including Dressage at Devon 2013 who then was
placed 7th at the Young Horse National Championships in 2015
for FEI 5 year olds. As a 6 year old, she was confirmed in the PSG
movements. EM Fhrance also produced Special Premium Mare
Shtiletto who was winner of her MPT, multiple times breed show
champion, and Champion Young Horse Prospect at Dressage at
Devon 2014, winning her Material class with an 80%.
Dhomaine Chandon is very tall, with a sweet
disposition that she comes by genetically
from both sides of her pedigree. She is very
correct, with very good movement. She is
very rideable, with a good balance and a
good feel in the mouth, despite being a tall,
growing horse. 2019 Dressage at Devon: Dhomaine Chandon (Dheputy/ EM Fhrance- Fabriano) had never been off property and had never been ridden in a ring with other horses. She was a super star. She won her 3 yo fillies under saddle class on Tues. On Wed., she was 4th in the 3 yo fillies materiale, won her 3 yo fillies class with an 84.775%, was 3rd in the fillies championship, and on Thurs was 3rd in the USDF Breeders Championship Filly Final with an 81.825%. What a good girl who exceeded my expectations! She was entered into the Main Studbook of the GOV.
Additional Details
Dressage Training Level
Training Level
Registries
Oldenburg Horse Breeders Society Division of German Oldenburg Verband (GOV)
Terms
Financing may be available
Contact Seller
Owner/Trainer:
Name
Maurine (Mo) Swanson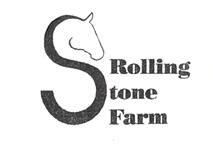 Rolling Stone Farm
Warmblood breeder for 40 years. Owner of large Oldenburg (GOV) and Hanoverian breeding farm in eastern PA. Young, well started dressage horses and occasional hunter prospects always available. We have produced 37 Elite Mares and Elite Mare Candidates, and a State Premium Mare for the Hanoverian Society, 22 Special Premium mares and 8 Verbands Premium mares for the German Oldenburg Verband, and 9 licensed stallions, including the fully licensed and approved stallion named Shakespeare RSF (winner of the 2009 70 day stallion test), a licensed stallion named Somer Hit, 3 licensed stallions in 2012 (one from the first foal crop of Shakespeare RSF- Shotgun, also Dheputy and a stallion in Germany), Fhitzgerald and Sir James (both imported from Germany and successfully completed the 70 day stallion test here in the US), another licensed stallion in 2014 named Shavane- the second licensed Shakespeare RSF son who is out of homebred EM Rheporter (Royal Prince/Weltmeyer). In 2015 another Shakespeare son was licensed- Shortstop, who was Grand Champion at a USDF breed show in 2015. We have bred two top 5 FEI Young Horse National Champions and multiple HOY winners in hand and in dressage, and four winners of the Young Hunters Under Saddle at Hunter Devon. We stand 5 stallions: Shakespeare RSF (Sandro Hit/Arrian), Fhitzgerald (Florencio/Weltmeyer), Sir James (Sir Donnerhall/Feiner Stern), Dheputy (Dauphin/Rotspon) and Shavane (Shakespeare RSF/Royal Prince). Mo estimates she has bred about 400 foals to date and she also sells young stock and about 20-25 riding horses a year. Some of her horses are fourth and fifth generation from her own breeding program. Mo started out in hunters and jumpers and then rode dressage up to the PSG level, not competing much due to family and farm commitments. She finally received her USDF Bronze and Silver medals in 2018. Her homebred Hanoverians and Oldenburgs have been top ten in national dressage rankings and have won many under saddle and in hand classes at many shows such as Dressage at Devon, NEDA and the hunter show at Devon. She has produced numerous champions and reserve champions at many in hand shows and has been in the top 8 ranking for USDF Dressage Breeder of the Year since 2013. She was the 2016 and 2018 USDF Dressage Sport Horse Breeding Breeder of the Year and has been in the top 7 since 2013. She has been the USEF Dressage Breeder of the Year every year since 2014 and was 2nd in that category from 2011-2013. She has been in the top 4 for the USEF Dressage Sport Horse Breeder of the Year since 2013. Over her years in warmblood breeding she has produced 37 Elite Mares and Elite Mare Candidates and two State Premium Mares for the Hanoverian Society, along with 26 Special Premium mares, 13 Verbands Premium mares, 179 Premium Foals and 48 Foals of Distinction for the German Oldenburg Verband, plus 9 licensed stallions. Her greatest pleasure has been breeding suitable horses for the amateur market in the disciplines of dressage with an emphasis on rideability and movement.
Bloodlines
Sire
Sire Sire Sire
Donnerhall
Sire Sire Dam
St. Pr. Fabia
Dam
Dam Dam
St. Pr, Wunschkind
Dam Dam Dam
St. Pr, Waleska