Diarado/Cassini X Ferro/Saluut II
---
Sold
---
Diarado/Cassini X Ferro/Saluut II
UNDER CONTRACT
Big solid bay colt born end of June
Deesse (the dam) has produced outstandingly over the last decade. Big, loose moving, confident and smart foals with the look of eagle are her trade mark as you can see from the photo montage of her last four offsprings.
They combine the dressage lines of Olympic Ferro with the jumper lines of the Holsteiner Saluut II (Grand prix jumper with over 50 victories).
Her pairing with the up and coming stallion Delta Force (Dreamscape Farm) should produce a dual (jumper or dressage) or triple treat (jumper, dressage, hunter) of the highest caliber.
Good jumper blood is excellent for dressage horses: gives a good jump to the canter and plenty of impulsion.
Delta Force is young but is backed by a farm known for picking quality stallions (Dreamscape farm: home of Freestyle, Sagnol, Sir Gregory, Diamond Stud) and his genetics are impeccable with the ever popular Diarado as sire and from a proven dam line- stam 2543 ( with over 20 approved stallions already).
It's really not much of a gamble with this combination is it.
We have produced over 40 foals over the year. Our colts and fillies are well handled from day one, given top care and attention and raised in large pasture with daily handling. We have plenty of reference should you want to contact previous clients.
Our foals are guaranteed. If the foal is not healthy and sound at weaning: your money is refunded.
The third picture is some of our foal crops over the years.
Feel free to contact us for detail on this up coming foal.
The price is for the foal in-utero, price might go up once it is born.
Additional Details
Name
Diarado/Cassini X Ferro/Saluut II
Gender
Unknown - in utero
Contact Seller
Owner/Trainer:
Farm
Formosus Sport Horses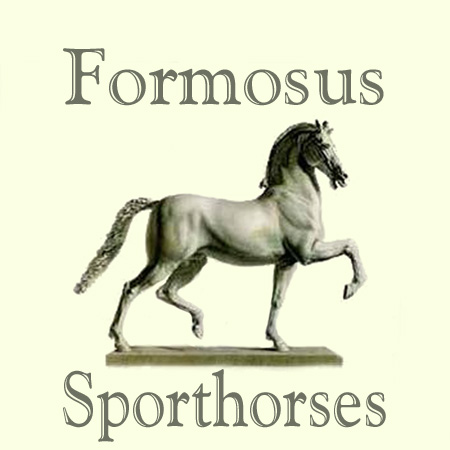 Formosus Sport Horses
We are a small breeder commited to providing good quality sporthorses horses prospect at affordable prices for the discerning amateur.