Esther
Sweet on the ground, easy keeper, lives out 24/7, goes barefoot.
Currently living in mixed herd.
Easy on the ground, stands for vet/farrier/etc
Loads/ties
Brave XC, schooling Novice with scope and bravery for training with more experience.
Has begun lateral movements, leg yield, shoulder in.
Not for a timid rider as she is a forward ride, loves to be ridden off the seat and would thrive in a program with a skilled amateur or competent teenager.
Price does not reflect potential, reflects her need for a rider that has some skill and confidence but cant afford a finished partner. This pony is very special and in the right hands would be an amazing eventer, jumper or fox hunter!
Additional Details
Dressage Training Level
Training Level
Eventing Showing Level
Novice
Jump Level
Level 1 (3ft 0in)
Contact Seller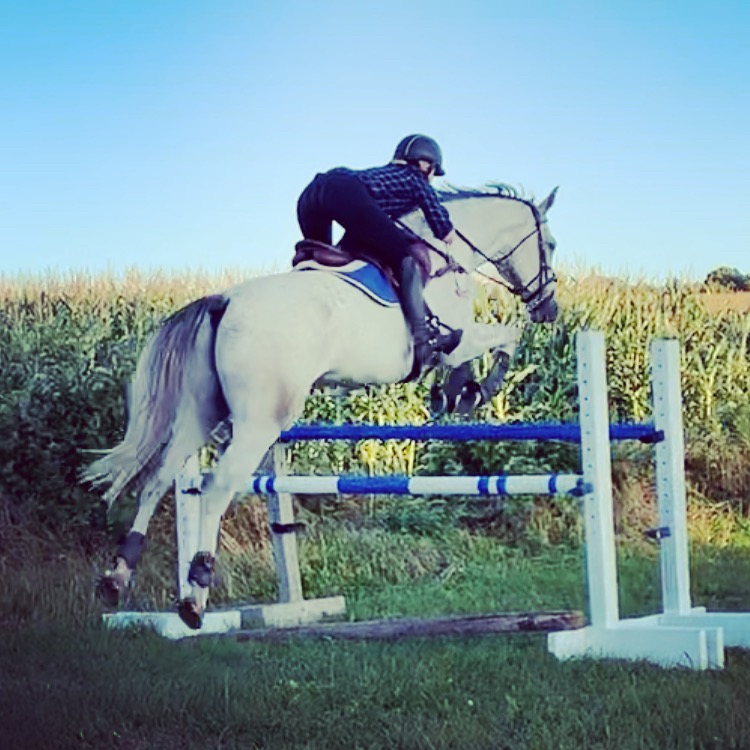 Ad Astra Eventing
3* event rider based in western WI