Estrella de Bocoy
---
For Sale
---
Estrella de Bocoy
Born Feb, 2021. This Filly is truly something special already! Very upright with a gorgeous natural canter and a super flashy trot. Fantastic looking baby from day 1 and the very best of both worlds PRE X WARMBLOOD cross.
Sire is ECUADOR XXIV, a 17.1h PRE imported directly from the renowned breeding program of Don Alvaro Domeqc founder of the Royal Andalusian School in Spain. SIRE: Ecuador XXIV (Osado XV/Violin/Jensen) 2009 17h Imported PRE Stallion, Eco was bred by renowned Spaniard farm Los Alburejos and its owner Don Alvaro Domeqc, founder of the Royal Andalusian School in Jerez, Spain. Eco was imported as a four year old and is one of only two Los Alburejos stallions in the United States. His size alone is impressive standing at over 17 hands. Eco has a playful personality, kind eye and is always a gentleman to be around. As a Los Alburejos progeny he is an exceptional example of the Andalusian horse and the meticulous breeding program of Don Alvaro Domeqc. Eco is truly one of kind.
SIRE Pedigree
Osado XV (Echos Sire) was a member of the R.F.H.E (Real Federación de Hípica Española) spanish dressage team and won the Silver medal at the spanish national championship
Violin (Echos grand-sire) was one of the best and most successful bullfighting horses of Alvaro Domeqc. He is trained to Grand Prix level.
Jensen (Eco's great grand-sire) from the famed Miguel Angel Cardenas farm. Jenson traces his lineage to Maluso, one of the original sire lines of the Military Stud and one of the single most important horses in the Andalusian breed
SIRE Papers
(ANCCE) Certificado de Inscripion Pura Raza Espanola: Revised
IALHA
Lifetime USDF Registration
Lifetime USEF Registration
USPRE (Studbook)
More information on Eco https://www.bocoystables.com/ecuador-xxiv
DAM- Foal is a ET out of 16.1 mare Fursten Vera. Fursten Vera is by FURST ROUSSEAU with LUDWIG VON BAYERN and FERRO lining her pedigree. She placed top 10 at the German Elite mare championship in Lienen ,Final Herwart von der Decken – Schau in Verden (at world championship of young horses), She was the winner in young horse tests up to 2nd level. Has scored in the 70s\80s at first level/second level and has a tremendous walk and canter quality. She is a modern beauty with dynamic suspension and great hind leg activity, she shows big talent for collected work, is very ride-able and has good work ethics in every day training. Exceptionally sweet character everybody falls in love with her right away. She has it all. She was a high earner at the WEF sport horse auction in Wellington, FL where she was purchased for a high amount based on these qualities.
DAM Pedigree
Sire of Vera: FÜRST ROUSSEAU, black Hanoverian stallion, 70 day test Reserve Champion, State Stud Celle. Half brother to Dramatic by Don Frederico who was 5 yo Champion of Young Dressage Horses in 2008. He has same dam-line as Barclay. This dam-line represents one of the best mare lines in Germany. Sire, ROUSSEAU's career began with his approval in 2001, where he was purchased by Hilltop Farm USA. In 2001, he attained the highest score at the stallion performance test. In 2002, he won the Pavo. In 2003, he first won the KWPN Stallion Tournament and then silver medal at the World Championships for 5 yo Dressage Horses.]
Grand-sire of Vera=Rousseau is the son of KWPN stallion FERRO, probably one of the most successful dressage stallions of all times in competition sport (silver medal at the Olympic Games). He produced numerous top horses for the dressage arena and his approved sons dominate dressage horse breeding in Holland.]
Dam: LATONA was purchased by Fürsten Vera's breeder (Int'l GP Judge) as a filly at the Elite Auction. With her fantastic movements she passed a very good mare performance test and is successful in sport. Grandmother and great grand dam also state premium mares.]
Dams Sire: LUDWIG VON BAYERN, is a dignified and highly expressive athlete with dynamic movements and astounding technique over fences. Decorated with the I-c main premium in 2004 he won the int'l Stallion Show Jumping competition in Denekamp in 2006 and qualified for the "Bundeschampionat" when he was five years old and again when he was six, after winning numerous tests for young jumpers. The large framed, powerful stallion received the highest score of 10.0 for rideability and 9.5 for jumping at the 30-days-test. His dam is full sister of the Bavarian stallion Lanacar
Contact Seller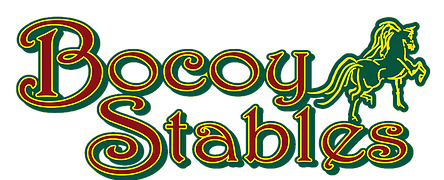 Bocoy Stables
We are a 50 acre training, sales and breeding farm in the heart of North west Ocala just 5 miles for the World Equestrian Center. We offer 14X14, 16X16 and 24X24 concrete stalls, a grass arena, oversize hunter/jumper arena, hacking areas, 2 round pens, and coming soon covered arena and dressage training facility and additional barn. We offer year around and seasonal rates and numerous sales horses.
[email protected]
561-654-1252