Excentrik QTM
Excentrik QTM is a stunning filly by the Knabstrupper stallion Lindegaards Elliot out of our mare Bird in the Bush. She is registered Westfalen (would have been elegible for full KNN registrations) and received a global score of 7.7 from the judges. They described her as an elegant and athletic filly who shows balance in movements and an uphill trot. We recently set a small crossrail and she exhibit a good technique and a willing atittude over the jump. Handled since birth, she enjoys human company and seeks for attention. Excentrik was a huge filly at birth so we expect her to mature at least at 16.1h.
She has been color tested and she possess one copy of the LP as well as one copy of the W20. She should show some white spots and/or to varnish in the following months.
Her sire, Lindegaards Elliot, is a 2013 Knabstrupper stallion bred in Denmark and imported in 2016. Elliot boasts beautiful, elegant gaits, and a phenomenal jump. Elliot is DNA tested few spot LPLP PATN1patn1. In October 2016, he attended his Inspection in Virginia where he received a breeding license for 2016/2017, and won both Best Stallion and Best in Show at the Keuring. Elliot has been sold and gelded to pursue an eventer career.
Her dam, Bird in the Bush, is a confident, classy and athletic thoroughbred mare. She is approved for breeding in the Main Mare Book of the Westfalen and received great comments and excellent marks about her type and conformation from the judges. Bird is a powerhouse who loves to show off her scope. She passed on her good look, lovely gaits and stamina. Her pedigree is full of ancestors that are often seen in sport horses lineage like Pulpit (A.P. Indy), Buckpasser, Nijinsky (Norhtern Dancer) and Raise a Native.
This filly is a serious eventer prospect. She could also become an excellent partner in the jumper ring or a great asset in a sporthorse breeding program.
Financing and boarding available.
Shipping to USA only requires a coggin test and a health certificate.
Additional Details
Eventing Training Level
Prospect
Contact Seller
Owner/Trainer:
Work Phone
(418) 540-0726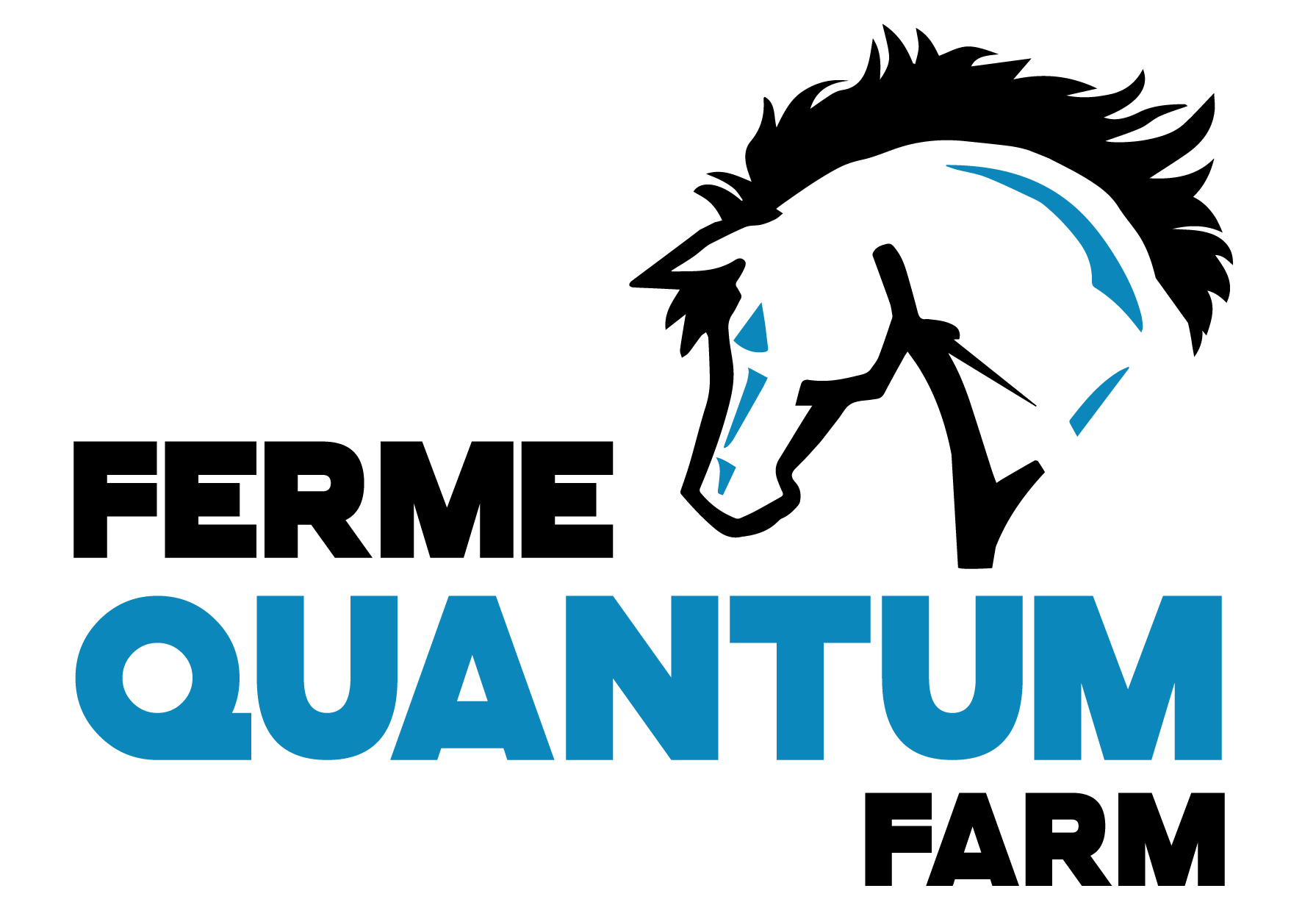 Ferme Quantum Farm
Quantum Farm is a breeding and boarding facility located in Québec, Canada. Our goal is to produce top quality colored Warmblood and Knabstrupper sport horses. Our strategy is to blend proven bloodlines with the best colored performance horses available to obtain unique and talented athletes. Our vision is to propose to the competitive-minded equestrians colored horses with good conformation, strong gaits, excellent jumping abilities and a great work ethic. Our stallions choices and mares selections are based on those criterias. We strive to breed performance horses who will excel in the hunter/jumper ring and as eventers. Even if it's not the main goal of our program, some of them could also become serious dressage competitors.
Bloodlines
Sire
Sire Dam
Elmegaardens Efrodite
Sire Dam Sire
Underworld xx
Sire Dam Dam
Tilde Af Elmegaardens
Dam
Dam Dam
Symbol of Hope xx
Dam Dam Sire
Mr. Prospector xx
Dam Dam Dam
Ladies Ballet xx