Furst Romantic
Fürst Romantic RF, (Tigger) is a 2017, modern made, Oldenberg gelding registered with GOV. A favorite at the training barn, being asked to "go get Tigger" always elicits a smile on the part of the one so instructed. A true gentleman, this boy gets along amazingly with other horses (both in the pasture and on the trails) and is super easy with the farrier, vet, and anyone else tasked with caring for him. He genuinely enjoys being around folks and being handled. Fürst Romantic is always at the stall door or pasture gate when one walks by. His kindness truly shines through. Trips about are no problem for this willing loader and calm hauler. He does well in a stall, paddock, or pasture.
Tigger possesses an excellent canter; being truly balanced, uphill, and powerful. His trot is no less impressive; with natural impulsion and elasticity. His walk is easy and beautiful; both on the trails and in the arena. His style and grace are abundantly apparent at first glance.
Fürst Romantic is currently in training with Josh Albrecht and competing very successfully at training level, scoring as high as 73%. Daily trail rides, arena time, and many trips to shows, have developed Tigger into an talented young horse who is a joy to be around. Developing this beautiful boy into a show horse with a long future has been his training goal. Care has been given not to over train or over ride, and yet to expose him to a variety of situations and places. He has even successfully completed a bit of cross country jumping.
An excellent prospect for an amateur or junior in a structured program or a professional looking for the future, Tigger will excel as a dressage horse, eventer, hunter jumper, or a variety of other disciplines. His gorgeous head and expression will get him instantly noticed.
Tigger has exceptional lineage, descending from many of the most successful dressage Stallion and mare lines in Germany. His sire is a crowd favorite in international dressage; Furst Romancier, a 17h GOV receiving top marks of 9.0 for each the walk, trot, and canter at his 70 day stallion test. On his dam side, Tigger represents one of the most successful dam lines: The Edoste. This line produced numerous licensed stallions, National Champions, European Champions, not to mention the Olympic horse Petit e Prince.
We are excited to offer ownership of Furst Romantic. We would love to share more details about this sweet and talented boy. Please reach out with any questions.
Additional Details
Dressage Training Level
1st Level
Dressage Showing Level
Training Level
Eventing Training Level
Training
Contact Seller
Owner/Trainer:
Farm
Steamboat Creek Farm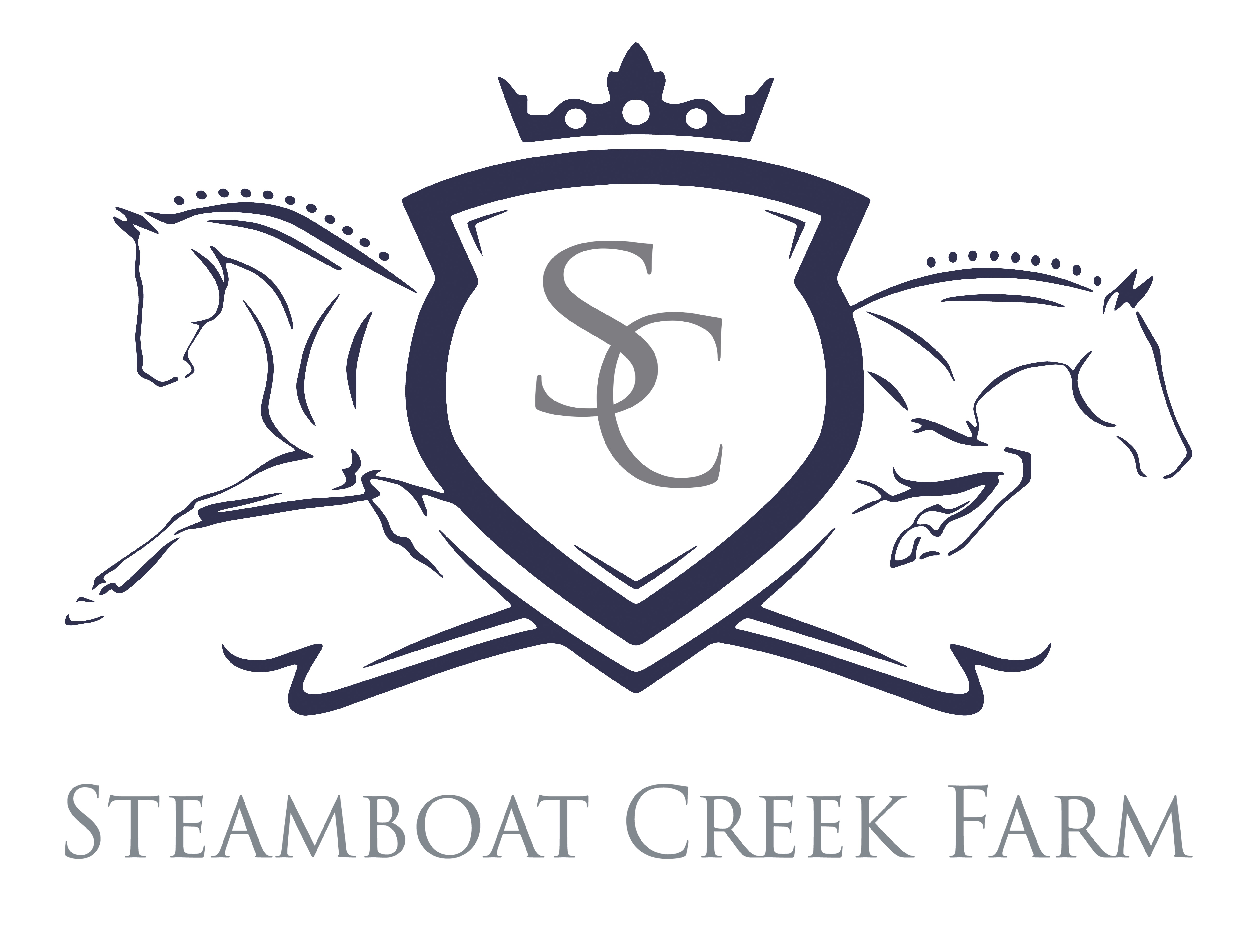 Steamboat Creek Farm
We are breeders of dressage and jumpers sport-horses with top gaits and amateur-friendly temperaments.
Bloodlines
Dam
Dam Sire Sire
Sandro Song
Dam Sire Dam
Elite-St. Loretta
Dam Dam Dam
Lady Botetourt xx