Gypsy ISF
Gypsy ISF is a charming 15.1hh 2018 KFPS Friesian mare sired by Tjalbert 460 and out of Goaitske fan 'e Wigeri, Star, by Heinse 354, Sport/Preferent. Gypsy had wonderful success showing in-hand as a young horse at Dressage at Devon, including winning the Friesian IBC class with an 80+% and finishing 3rd in the Yearling Fillies class against all breeds in 2019. Now under saddle in a regular program, she shows three quality gaits in an appealing package with an Amateur-friendly character. She also loves to hack! Gypsy is an easy, reliable horse in the barn and is ready to find her person to bond with for the future. Radiographs available.
Sire Tjalbert 460 earned good scores under saddle and was victorious at the Friesian Indoor Dressage Championships in the Netherlands prior to being imported to the States. Among his offspring are numerous Star and Crown mares, two offspring with the Sport predicate, as well as four sons that were selected for the KFPS Stallion Show. Tjalbert offspring have won keuring championships in both the United States and Europe and are showing aptitude for dressage as well as harness.
Dam Goaitske fan 'e Wigeri, Star is sired by the important Iron Spring Farm Friesian stallion Heinse 354, Sport/Preferent. Prior to importation, Heinse was named the Dutch National Friesian Stallion Champion three times and won the Dutch National Driving Championships in Holland twice. As a performance horse in the US, he competed successfully to Fourth Level dressage with scores above 70%, including being named Reserve Champion for the Fourth Level Musical Freestyle at the CBLM Championships in 2005. Heinse was well-regarded as a sire with numerous successful offspring, including our own breeding stallion Meinse 439. Goaitske herself was 1st Premie Star, Mare Champion, Champion of the Day, and Reserve Champion of the ISF IBOP Cup with a dressage score of 74% at her 2013 FHANA Keuring.
For more details or to set up an appointment to meet Gypsy, please call (610) 383-4717 or email [email protected]!
Additional Details
Dam
Goaitske fan 'e Wigeri, Star
Dressage Training Level
Training Level
Dressage Showing Level
Not Showing
Contact Seller
Owner/Trainer:
Work Phone
(610) 383-4717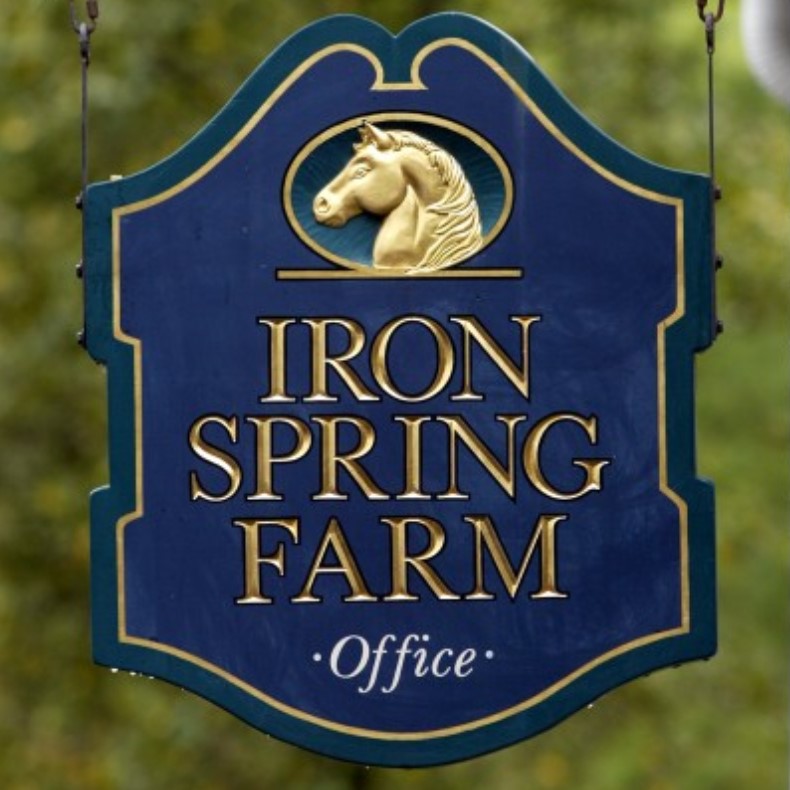 Iron Spring Farm
The Iron Spring Farm Advantage: Buying a horse is an investment, financially and emotionally, so it's not just what you see today that matters. History and a solid foundation for growth are just as important. Iron Spring Farm has over 45 years of experience producing sport horses from exceptional European bloodlines. Our breeding and young horse management protocols are designed specifically for growing athletes and ISF offspring have won literally hundreds of championships around the world. If you're looking for a special horse, you don't need to cross the ocean… just give us a call. Phone: (610) 383-4717 Email:
[email protected]
www.ironspringfarm.com
Bloodlines
Sire
Sire Sire
Beart 411, Sport/Pref.
Sire Dam
Grevinne fan Lutke Peinjum Star/Pref./Prest.
Sire Sire Sire
Jasper 366, Sport/Pref.
Sire Sire Dam
Setske F., Star/Pref./Prest.
Sire Dam Sire
Ulke 338, Sport
Sire Dam Dam
Ealfrou fan Lutke Peinjum, Star/Pref.
Dam
Dam
Goaitske fan 'e Wigeri, Star
Dam Sire
Heinse 354, Sport/Pref.
Dam Dam
Rymke fan 'e Wigeri, Star
Dam Sire Sire
Leffert 306, Sport/Pref.
Dam Sire Dam
Ljutske, Star
Dam Dam Sire
Hearke 254, Sport/Pref.
Dam Dam Dam
Doutsen fan 'e Wigeri, Star/Pref.