Hermes
Hermes is a 2010 PRE with ANCCE papers imported from Spain as a 3 years old (passport name is Remolon AA, and has been Revised in Spain before being gelded in the US).
He's been in training with the same owner & rider, a Bronze & Silver Medallist and FEI International competitor.
Although Hermes comes from the prestigious Escalera bloodlines, he is a very modern type of PRE, with gaits well suited for dressage. His highlights are his walk & canter, always very well rated by judges. His trot is elastic and he has an amazing extended trot! He has been shown in Young Horse classes as a 4 & 5 years old, obtaining scores up to 72%. At only 5 years old, he has won the Region 9 Second Level Championships, and has never scored below 65% at First, Second or Third level. In 2016 he has successfully shown Third level with scores up to 69%, and he is confirmed with several FEI movements: half passes, 4, 3 & 2 tempis, canter half pirouettes, and extensions. He is also schooling 1 tempis. He goes both on a snaffle or double bridle.
Check his scores: http://centerlinescores.com/Rider/Details/193953#filterBy=scores
Available X-rays taken 5/31/2016. He is up to date with coggins, vaccines and dentist.
This horse has, without a doubt, a huge FEI potential, and would make his way to Grand Prix with great success for an ambitious rider. I am only selling it because of lack of time, and already having several older FEI horses.
Hermes has very good ground manners, is used to be trailered, blanketed, body clipped, trail ridden,...He is pretty low maintenance overall.
The ideal partner for either a young / junior rider or small adult amateur due to his size. Lot of talent in a small package!!
Additional Details
Dressage Training Level
Prix St. Georges
Dressage Showing Level
3rd Level
Eventing Showing Level
Not Showing
Registries
ANCCE, USPRE, USDF / USEF Lifetime
Contact Seller
Owner/Trainer:
Farm
Vincent FLores Dressage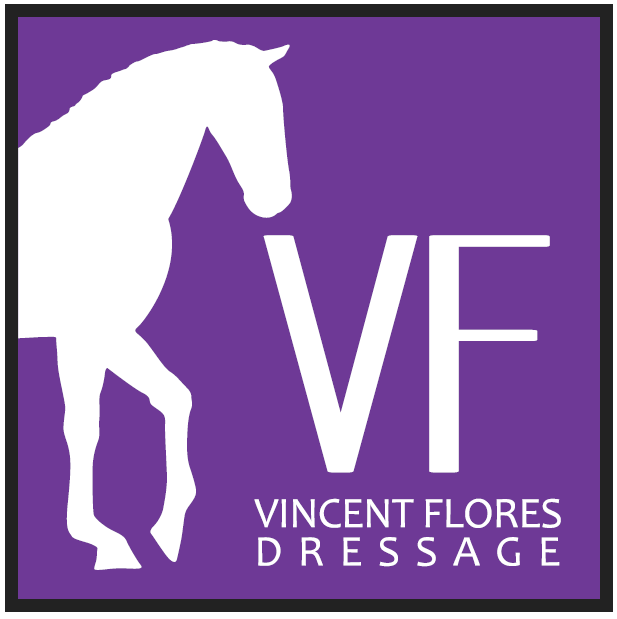 Vincent FLores Dressage
Grand Prix rider & trainer USEF Bronze, Silver & Gold Medalist