I See Fire
WOWZA! This mare is a total LOVE and oh so much FUN!! Piper is an absolutely amazing 12 year old, 15.2hh Draft Cross mare. About as FANCY and SWEET as they come!! NOT marish. She has the best personality! Plus, this girl is a total powerhouse. Not at all hot or hard to handle, but she has the good kind of fire with fantastic engagement. She is smooth as glass and I'd put her trot up against any gaited horse in terms of comfort. She's fun to watch and to ride!
Piper is AWESOME under saddle!! At Training Level, she is soft to ride, responsive and light to the aids. Just a whisper from the rider and she's there. Piper is one of those rare, light, forward drafts with a motor! As forward as she is though, she has a good stop and always slows down when asked. She has never bolted, bucked, reared or otherwise tried creative attempts to unseat the rider. Piper excels in the show-ring and always comes home dripping in blue ribbons!
Piper has experience on the trail and on road rides! We've taken her nearly to the next town via back country roads...ALONE, with no buddies! No issues with traffic, barking dogs running up to the fence, cows, bridges, etc. She does great alone!! Also, NOT SPOOKY!!
Piper is also broke to drive! She has about a year of on-and-off experience with driving single. She has a solid start if someone wanted to pursue driving training. Perfect CDE prospect!
Piper is super sweet and super safe on the ground. She lunges - WTC and knows cues for reversing direction, yields hindquarters, forequarters and side passes with ground cues. She walks and respects the handler, stops when handler stops and backs when handler backs. She ties good, does not sit back and she'll stand quietly tied all day (like at a show). She's good for hoof handling and farrier visits. Model horse for vet visits. Easy to catch and she greets you! Also, easy to clip… ears, legs, anywhere with ease! Sweet, Sweet, Sweet!
Piper just had her teeth floated, 2018 vaccinations and fresh coggins pulled. She has great hooves and is barefoot. Fantastic horse in a herd situation. She's actually a peace-keeper in the pasture (vs trouble maker)!
PERFECT youth or ladies horse!!
Additional Details
Dressage Training Level
Training Level
Dressage Showing Level
Training Level
Driving Experience
Pleasure
Eventing Showing Level
Not Showing
Contact Seller
Owner/Trainer:
Farm
Equine Proper Beginnings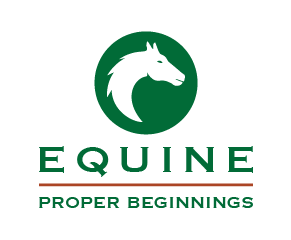 Equine Proper Beginnings
Supporting and Promoting Andalusians, Warlanders and Draft Crosses in the South! We sell Top Quality horses in the great state of Texas, throughout the country and internationally. Our horses are among the top in the country and we only offer solid, safe and enjoyable dream horses with a proven track record of success! Together Cody and Glee Hastings operate Equine Proper Beginnings, and we feel blessed and thankful everyday to be able to train and interact with these fine horses. Our farm is on 38 acres, conveniently located about an hour South of Dallas, Texas.