Ithilien HMS
Asgard's Ibiza x Diamondhead x Martini 744
Born May 21, 2022
Should mature 16.2 - 17h
Special price until weaning!
Ithilien has three outstanding gaits with modern expression and type. He moves throughout his body with suppleness and elasticity. His personable character and willing nature make him a top prospect for both professional and amateur riders. With a pedigree proven for performance and an attitude to match, he's someone's dream mount!
He will be weaned in November 2022 and ready to go to his new home. Price includes board through weaning and registration/inspection with AHS.
Sire: Asgard's Ibiza (Desperado x Jazz x Contango)
At the young age of 9, Asgard's Ibiza is competing at PSG/I-1 and has sired more than 25 approved stallions with many more to follow. At his stallion performance test in Adelheidsdorf, he was awarded a 9.5 for walk, and 9.0 for both trot and canter. One of his sons, Iron, is owned by Helgstrand and was champion at his stallion licensing. Iron also placed in the World Championships for young dressage horses. Riders and breeders alike love Ibiza's offspring for their charming character, expressive movement, and beautiful conformation.
Dam: Everest (Diamondhead x Martini 744 x Maraton)
A sweet and talented mare, Everest comes from a top-quality Swedish warmblood mare line coupled with conveyed German lines through her sire. She has excellent conformation and suspension with a wonderful walk. She produces gumby foals with wonderful movement and temperaments. Everest blazed over cross country jumps with great ease and performed dressage work with excellent mechanics while she was being ridden. At the Hanoverian Inspection, she earned an 8 for her neck and 8 for her typiness!
Dam Sire: Diamondhead (Diamond Hit x Hohenstein x Rubenstein)
Diamondhead is an imported Grand Prix Hanoverian dressage stallion who has won the HOTY award multiple times with scores into the 80's. He has three quality gaits and is known to produce versatile foals with wonderful temperaments. His son, Diamond Bey, won the USDF Horse of the Year award. His son, Ducati EE, is competing at I-1.
Grand Dam: Miss Marguerite (Martini 744 x Maraton x Niarchos)
Everest's dam, Miss Marguerite, was an imported and elite Swedish warmblood mare who produced more than a dozen top quality foals. Multiple of her foals were awarded double-diplomas and one of her colts, Armador, was an approved Swedish warmblood stallion by Amorex. Her foals have gone on to be successful dressage and jumper competitors.
Grand Dam Sire: Martini 744 (Marino x Utrillo x Gordon)
Miss Marguerite's sire, Martini 744, was a 1983 Swedish Warmblood stallion. He was the winner of his stallion performance test and later ridden by Jan Brink in international Grand Prix dressage. At the 1997 European Championships, he and Brink won the bronze medal. From an article published in 2012 on the Swedish Warmblood Gate, the author writes that, "Martini 744 is father of approved stallions Fontana 848, Maximilian 851, Vermouth 858, Absolut 9039 and Chibi 9047. Morell was placed in international S-level dressage and Savador Dali was placed S-level dressage." His hundreds of offspring have spanned a multitude of countries and disciplines, in all of which they have excelled.
For questions and inquiries about Ithilien, please email at [email protected] or message/call at (425)-359-6468
Here is an additional video of Ithilien : https://youtube.com/shorts/MEMb3cQu140?feature=share
Additional Details
Dressage Training Level
Prospect
Registries
American Hanoverian Society
Contact Seller
Owner/Trainer:
Farm
Harvest Moon Sporthorses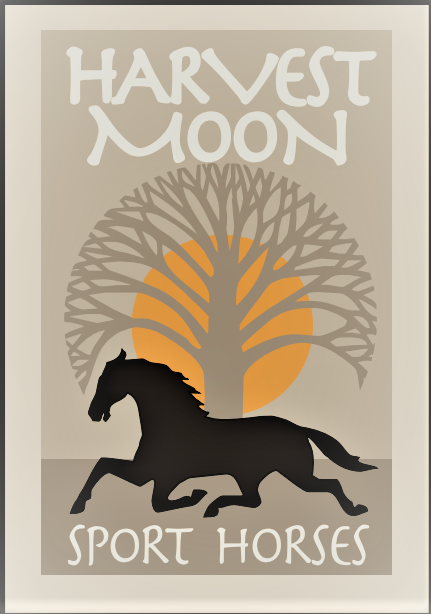 Harvest Moon Sporthorses
We breed top quality Hanoverian and Oldenburg foals suitable for both amateur and professional riders. Every foal is handled daily from birth. We breed 1-2 foals a year and so that means greater care and attention to each. Our foals mean a great deal to us, so prioritizing the best home is our first priority. Feel free to contact us with any questions!
Bloodlines
Dam
Dam Sire Sire
Diamond Hit