LLF Double Down
Holy Horse! You haven't see one like this!! Looking for YOUNG, BRAVE, BEAUTIFUL, WELL BEHAVED & TALENTED? Well, here he is! LOTS of PICS & VIDEO!
Ride over a line of FIRE (no joke!), WIN at shows, enjoy the trails and chase your spouse on a 4-wheeler (yes, that was fun!!), all worry-free with this guy! This horse is so calm, you can literally use a leaf blower on him. (I'm not kidding and that's in the video too!) Meet 2012, 15.2hh, Registered (ASHDA & USDF) and qualified Bronze Ambassador gelding LLF Double Down (aka Doubler). Doubler has it all going for him and this is truly a once-in-a-lifetime horse. Doubler has been in a unique 'cross training' program consisting of dressage arena work, field work, trail rides and off-site experience to shows, clinics and lessons. This horse is definitely up for any adventure!
Under saddle, Doubler is a drama free, uncomplicated ride and the forgiving kind. Very easy to ride… no magic skills required! He is schooling 1st and 2nd level. Among other requirements, Doubler is proficient at shoulder-in, haunches-in, leg yield, walk to canter transitions and counter canter. He is an absolute star in the show ring and has wins in traditional dressage, western dressage, hunt seat under saddle and halter. He always comes home dripping in those blue ribbons and racked up impressive 2017 year end awards and Championships.
Out of the arena, Doubler has limited (due to his age), but fantastic trail riding experience. We go out alone for solo rides (most often) and he also does great in a group trail riding situation. He does NOT react to killer bunnies or other horse-eating creatures. Zero issues. Crosses deep wash-outs, water, bridges and any other terrain. Super solid. Happily trots and gallops in an open field on a loose rein. Doubler is used to cows, goats, dogs and other farm animals.
Doubler will literally load himself, halter-less, in the trailer. Each day, he will also literally run to greet you. Good for farrier and vet. Absolutely the most social horse on the planet, but NOT the cuddly type. No hugs and kisses from this guy. He's a total prankster and has a super high play drive. Not scared of anything… he'd rather chew on something than be scared of it – i.e. clippers.
Doubler is barefoot with excellent feet. No past or present injuries. Clean legs. No history of colic, founder or other illness. No maintence and easy keeper. UTD on shots, coggins, farrier work, float and deworming. We bought Doubler directly from the breeder so we are his second owner and have his complete history!
Doubler has an entire web page dedicated to more information, pictures and videos! Visit http://www.gleehastingshorses.com/featured-horse-doubler
Located near Dallas, Texas
Additional Details
Dressage Training Level
1st Level
Dressage Showing Level
Training Level
Driving Experience
Prospect
Eventing Training Level
Prospect
Eventing Showing Level
Not Showing
Registries
American Sugarbush Harlequin Draft Association & USDF
Contact Seller
Owner/Trainer:
Farm
Equine Proper Beginnings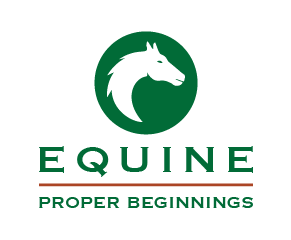 Equine Proper Beginnings
Supporting and Promoting Andalusians, Warlanders and Draft Crosses in the South! We sell Top Quality horses in the great state of Texas, throughout the country and internationally. Our horses are among the top in the country and we only offer solid, safe and enjoyable dream horses with a proven track record of success! Together Cody and Glee Hastings operate Equine Proper Beginnings, and we feel blessed and thankful everyday to be able to train and interact with these fine horses. Our farm is on 38 acres, conveniently located about an hour South of Dallas, Texas.