Lord Adonis
Fresh Semen & Live Foal Guarantee from all Eurequine Stallions - Shipping Daily!
BOOKING Mares Now - Live Foal Guarantee - Available Daily
Lordanos -Raphael - Ramiro Z
Lord Adonis 2008, 16.2hh was raised and owned in Germany by renowned international Grand Prix jumper Rene Tebbel. In 2010 Lord Adonis was presented and approved at the Oldenburg Hengst-Tage. In June of 2012 he was imported to the U.S.A. A couple of months after leaving quarantine he was taken to the 2012 North American Stallion Performance Testing where he received an impressive 7th in Dressage (110.78), 7th in Jumping (111.83), 8th Overall (111.58). He was one of only four horses inspected for approval by the Hanoverian society earning an Elite status. As printed in the AHS magazine the judges remarked: "Lord Adonis impressed because of his good type and his long legs. He clearly is still developing. In jumping, his ability was especially impressive; in the dressage test, he received high rideability values. His sire Lordanos is known to produce a ground covering walk and a good canter". The scores he received during the testing are: Character: 9; Temperament : 8.5; Constitution: 9; Stadium Jumping: 9; Free Jumping: 9; Cross Country: 8.5; Walk: 8.5; Canter: 8.25; Trot: 7.5. His modern type, confident yet quiet demeanor and versatile talents have fully licensed him with multiple breed organizations and studbooks.
​
Sire: Lordanos - USEF LEADING JUMPING SIRE. Sire of LORDAN, winner of the Zoetis $1 Million Grand Prix at HITS Saugerties. The 9 year old won $350,000 for owner/rider Nayel Nasser and was the Leading USEF $25,000 PLUS GRAND PRIX horse. In 2017 Jenny Karazissis rode UNDENIABLE by Lordanos to win the HITS/Diamond Mills $500,000 Hunter Prix. Lordanos career began by winning nearly 40 tests for young jumpers in series. He was successful in 1.40m- and 1.50m-classes for an incredible eleven years. The family horse won advanced (S) classes with all three riding Sosaths - Janne, Gerd and Hendrik and was victorious in both the Big Tour and in puissance, as he jumped over a wall of 2 meters with Janne. In 2007, Lordanos presented a good number of horses that qualified for the Bundeschampionat. After Lumos victory in Warendorf in 2004, Light On was a high placed finalist in the class for five year olds in 2007. The top priced Verden auction horse Lohengrin became the Hanoverian Show Jumper Champion and another son won the licensing in Finland. Lordanos also sired Lex Lugar, 2010 German National Derby winner, who he shared the VTV Stallion of the Year title with in 2010. In 2013, Lordanos was named the top jumper sire in the United States by the United States Equestrian Federation (USEF).
Lord Adonis
Visit www.Eurequine.com for more info
Additional Details
Dressage Showing Level
Not Showing
Eventing Showing Level
Not Showing
Jump Level
Level 9 (5ft and higher)
Registries
German Westphalen Verband, Wesphalen NA, German Hanoverian Verband, German Rhineland Verband, American Hanoverian Society, American Rhineland Society, Oldenburg Springpferde International, Canadian Warmblood Horse Breeders Association,Canadian Sporthorse, Oldenburg Verband, ISR/Oldenburg NA, and SBS.Foals also register-able KWPN, BWP and Swedish Warmblood Association NA.Selected for Hanoverian and Oldenburg Jumper Breeding program.
Terms
30 Day Live Foal Guarantee, Includes nonrefundable booking fee of $400.
Contact Seller
Owner/Trainer:
Name
Edgar Schutte (Stallions) Crystal Toogood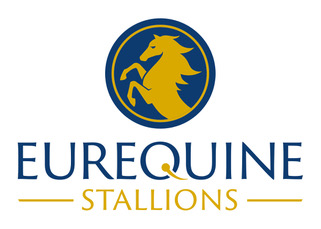 Eurequine, LLC.
Eurequine Stallions stand the top stallions available via fresh and frozen in the USA and to Canada. Fresh Semen shipped daily all breeding season long.