Lucky FLF
Lucky FLF is a gorgeous MEDIUM SIZED colt who should be a fantastic eventing prospect. Sired by the 16.2hh TB stallion, and out of our homebred Anglo-Trakehner mare, Liesel FLF. he is athletic, intelligent, and curious. He has been raised in a herd, with plenty of exposure to the elements and herd dynamics, while at the same time being easily handled and comfortable in a stall or small paddock. Lifts hooves for farrier, easy to catch, and loves to please. He will wean in early November, and very reasonably priced board is available over the winter.
Additional Details
Dressage Training Level
Prospect
Eventing Training Level
Prospect
Contact Seller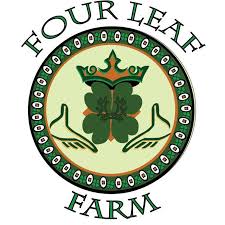 Four Leaf Farm
Discriminating breeder of Trakehner and Anglo-Trakehner Sporthorses and thoroughbreds.
Bloodlines
Sire
Sire Sire
Guaranteed Gold