Mr Copper
Mr Copper? 2017 Mister A x Flemmingh x Londonderry colt?
Copper has already learned to:
Come when he is called ?‍♂️
Lower his head for the halter
Liberty lead at the walk and trot on both sides??
Liberty lead figure eights 8️⃣
Understand voice cues for halt, walk and trot?
Stand at liberty when being saddled
Align himself at the mounting block at liberty?️
Stand still and lower his head to be blanketed
Leave the trainer to go touch a stationary target?
Self bridle
Stand still and stay at liberty✋
Lunge
Rein back ?
Liberty load into the horse trailer?
Copper loves the work and is a good student?‍?
He loves to be around people. He currently lives in a herd of 5 other horses, 3 roosters, and 12 cows and calves and bull. Is barefoot, super for the farrier, and ground ties to be groomed. He sits in the middle of the social order. Mister A, Flemmingh and Londonderry are featured in his pedigree. Copper has a fabulous temperament. He is thoughtful, playful and careful. He is a favourite at the barn. He is well suited for anyone looking for a balanced moving horse that has a willing and kind temperament. Currently stands at 16hh.
Additional Details
Dressage Training Level
Prospect
Eventing Training Level
Prospect
Contact Seller
Owner/Trainer:
Farm
Eckwood Equine Services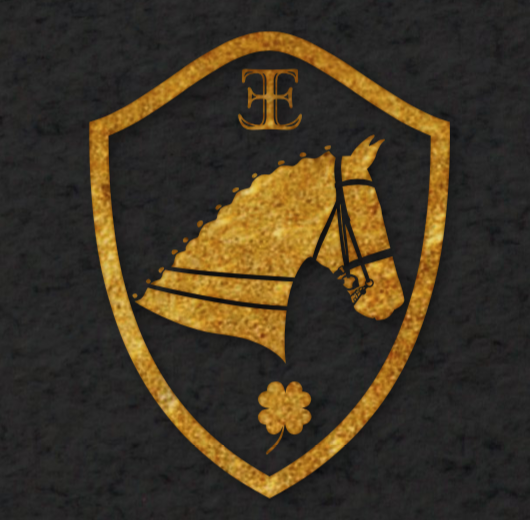 Eckwood Equine Services
All of my horses are trained using learning theory. They are confident partners who understand their jobs under saddle and respond to light cues. We have not taken the horse out of the horse. Our horses have been raised outside, with room to stretch their legs and experience life. If you are looking for a horse with balanced movement and a willing confident temperament, then we have the horse for you.
Bloodlines
Sire
Sire Sire Sire
Pancho II AA
Sire Sire Dam
Timab De Fondly AA
Dam
Dam Dam
Long Came A Spyder