My Diamond Cabaret
---
For Sale
---
My Diamond Cabaret
Filly Born 6/4/22 All these Stallions, talent and potential, within 4 generations.... in one filly! Add her to your performance program, or your breeding plan:
Sire:
Cabaret
Grand Sires:
Cor De La Bryere (top)
Don Caruso (bottom)
Great Grand Sires:
Rantzau (top)
Landgraf I (top)
Don Schufro (bottom)
Solos Landtinus (bottom)
Great-Great Grand Sires:
Foxlight (top)
Lurioso (top)
Ladykiller (top)
Consul (top)
Donnerhall (bottom)
Bolero (bottom)
Landadel (bottom)
Voltaire (bottom)
w
We have a full veterinary record disclosure policy on our horses. We're happy to share everything.
Carat is proving to be one of the best we've bred at Wildest Expectations Farm. She has exceptional conformation, substantial bone and huge joints. She has a sloping shoulder and broad chest. She has an elegant, swinging walk, powerful canter and an amazing trot. She's going to have international potential. She learns very quickly and is excepting when asked to do things like leading, picking up her feet loading in the trailer and being generally handled. It's a good thing she has this level of compliance as it looks like she'll be a very large horse!
See all our videos on YouTube channel christine smith wildest expectations farm
7/15/22 Carat competed at Dressage at Lexington in the fillies of 2022. Her score was an impressive 76.8%. Her Conformation scores were 7.7 - 8.0 comments included strong legs, long legs correctly shaped neck, good saddle position. 7.6 for walk and trot, 7.8 for general impression. This is a 6 week old filly! So nice!
6/21/22 Carat is beginning to love her people! Bill is the best at getting the babies to see all the good there is in close contact with him. He really gets them friendly but respectful at the same time.
https://youtu.be/KHOkl7Oloco
6/16/22 cuteness in motion along with an epic fail sliding into home base! https://youtu.be/D4XoopmBgEA
https://youtu.be/pivytaa3JOU
https://youtu.be/IbrqIxYN7Ew
https://youtu.be/KH3XPdUoKsY
We have waited years to breed Ice to Cabaret. We are so excited to welcome our first Cabaret foal to the farm since TripTheLightFantastic (Temptress X Cabaret), "Tango". Tango has covered himself in glory, succeeding both in-hand and in his current career as a dressage horse.
This foal's sire is Cabaret:
Cabaret was the only full brother to the international dressage star Corlandus, ridden by Margit Otto-Crepin. He proved his versatility and excellence in both breeding and sport throughout his life. As a young stallion, he won many preliminary level events and had a no-fault record in open jumping. Retired from the Grand Prix dressage circuit in 1994, Cabaret left his active campaign with 4 national titles and 13 to his life's credit. While Cabaret was an exceptional athlete, above all he had a gentleman's character. Noble, generous, dedicated—these are the traits expressed by Cabaret and his offspring. In 1994, two of Cabaret's offspring were USDF Horse of the Year title winners. Today, Cabaret's offspring are campaigned by amateurs, young riders, and professionals in open jumper and dressage sport through the FEI. Cabaret has four approved sons with other registries, including 1994 Holsteiner-bred "Chester" (Cabaret-Laredo- xx). A 1993 son of Cabaret, Coeur de Lion (aka "Coriano") was Champion of his 1995 Oldenburg Stallion approval and was the youngest of 14 stallions presented. Coeur de Lion is now campaigned at the FEI-levels by Canadian Olympic Dressage Team rider, Cindy Ishoy. Cabaret produced Cabarette, the AHHA's 1987 "Best American Bred Mare." In 1999, the French National Stud introduced Cabaret's influence in France with frozen semen. Cabaret is the only foreign stallion ever to receive this honor. His offspring continue to win in dressage and jumping competitions around the country. "Cajun," a 4 yr old gelding out of Luck of the Irish by Calmé bred by Milestone Equine and owned/ridden by Dr. Todd Welsh, placed 3rd in the Midwest IJF Finals in 2004. "Celebrio," an 8-year old gelding out of Special Occasion by Sandro, placed the 2004 Princeton Derby and has enjoyed many wins at the High Schooling jumper level. "Chanson," a 5-year old gelding out of Lady of Excellence (xx) was 8th in the 2005 North American Dressage Breeders Futurity at Devon.
Cabaret was the founding sire of Hilltop Farm and in fact it was his purchase that started the dream that became Hilltop Farm as we know it. Under Scott Hassler, Cabaret competed in Preliminary Eventing and Open Jumpers before finding his ultimate success in the Dressage arena. A consistent competitor through Grand Prix, Cabaret ended his show career with an impressive 13 National Titles and countless Championships. Cabaret's scope and movement was clearly foretold by his pedigree which included the incomparable Holsteiner stallions Cor de la Bryere, Landgraf, and Ladykiller xx which represent two of the most influential jumping lines in the world and are cornerstones for the Holsteiner breed.
Cabaret will be most fondly remembered by those who loved him for "his humble pride, impeccable manners, and huge heart so clearly expressed through his eyes and actions." Cabaret (Cor de la Bryere-Landgraf-Consul) produced three approved sons in the US and one that stands in Germany, several prmium mares and champion offspring across the country. His influence as a breeding stallion extends across North America, to France, Germany and Australia.
Cabaret represented a pedigree that earns gold medals in international jumping and dressage arenas and influences nearly every major warmblood breed today. His athleticism and noble character were trademarks of his distinctive pedigree. His versatility was celebrated in his life's performance record, including many wins in open jumping and three-day events. His prepotency to produce champions in breeding and sport is already proven. Visit his web site to learn more about him and to see his memorial tribute.
This foal's dam is Beautifulice Asscher, "Ice", a beautiful, well bred Danish Warmblood mare. She is the 4th generation of a very careful, successful breeding of Wildest Expectaions Farm. In her weanling year, Ice was standing at #1 in the country for USDFBC horse of the year prior to the end of the season final at Dressage at Devon, when she had a career ending injury. Unfortunately her performance career was over. Fortunately, however, Wildest Expectations Farm had already planned to keep her on the farm as a broodmare. Her foals, starting with her first in 2021, Ripple in Time, will be her legacy.
Additional Details
Dressage Training Level
Prospect
Eventing Training Level
Prospect
Contact Seller
Owner/Trainer:
Farm
Wildest Expectations Farm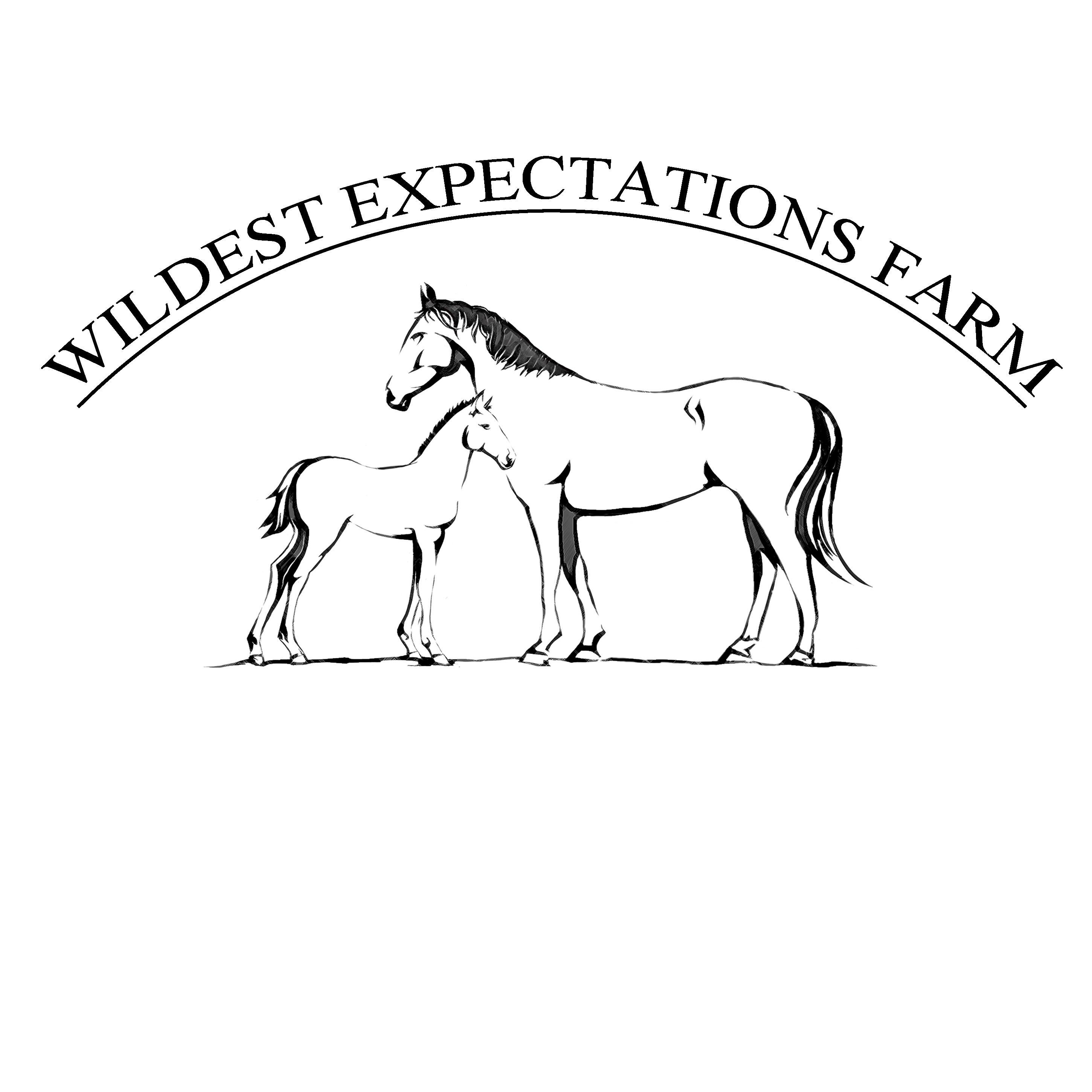 Wildest Expectations Farm
Breeding, showing and selling world class Selle Francais, Danish Warmbloods and Oldenburgs since 1993. ( https://www.usdf.org/index.asp ) Our horses are bred to win! Our young horses placed 3rd for Breeder's Group in the highly competitive class at Dressage at Devon 2021. We have had over 25 USDF Sport Horse Breeder's Championship Qualifiers as of 2021. 6 of our horses have been awarded USDF Sport Horse of the Year. The Wildest Expectations Farm broodmares are from world class Jumping and Dressage bloodlines. All our foundation mares are Elite Selle Francais and rated DH with NADWA. Our younger mares are registered Danish Warmbloods. These mares represent 3-5 generations of careful breeding here at Wildest Expectations Farm. The only foal we registered Oldenburg NA was the highest scoring foal at the large and prestigious Chestnut Lawn Farm Inspection in Remington, VA. He was the only premium foal. We are known for consistent quality. Well located in the heart of Virginia horse country, just 20 minutes from Middleburg, VA. Christine Smith is on the USDF Sport Horse Committee.
Bloodlines
Sire
Sire Sire
Cor De La Bryere
Sire Sire Sire
Rantzau (Foxlight)
Sire Sire Dam
Quenotte (Lurioso)
Sire Dam Sire
Landgraff I (Ladykiller)
Sire Dam Dam
Austria (Consul)
Dam
Dam Sire Sire
Blue Hors Don Schufro (Donnerhall)
Dam Sire Dam
Bordeaux (Bolero)
Dam Dam Sire
Solos Landtinus (Landadel)
Dam Dam Dam
Temptress (Voltaire)