Napoleon
Sara Schmitt Dressage proudly presents Napoleon for your consideration! Napoleon is a 9 year old German Riding Pony with a USEF pony card standing at 146 cm. He is forward thinking and uncomplicated to ride, would be suitable for an adult amateur or jr/yr. Goes easily in and snaffle and double bridle. He is currently competing at Intermediare 1 and is schooling the piaffe and passage. He has a lot of show experience, qualifying and competing at Regional Championship. Rider in the video and second photo is 5'4", rider in top photo is 5'8". Asking 80k obo. Please contact us for more details on this talented pony!
Additional Details
Dressage Training Level
Grand Prix
Dressage Showing Level
I-1
Registries
USDF
USEF
Permanent Pony Card
Contact Seller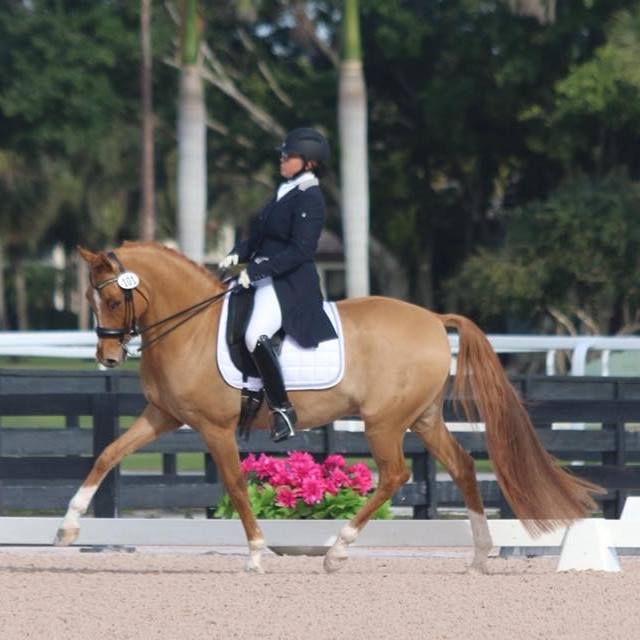 (908) 303-1830
Sara Schmitt is a Grand Prix dressage rider, trainer, instructor, USEF 'S' judge, ADS 'r' judge and international combined driving competitor. Sara has her USDF Bronze, Silver and Gold Medals and numerous regional and national awards to her name. She is recognized for her professionalism in the sport, her long list of accomplishments and her proven ability to bring both horses and riders up the levels in dressage and driving. For over 25 years, Sara has trained horses and riders from the early stages through the FEI levels, many of them becoming competitive on the regional and national level. In 2015, Sara and her German Riding Pony HB Dschafar won the National Championship for Second Level Freestyle Open at the US Dressage Finals in Lexington, Kentucky. Sara and Jafar made their Grand Prix debut in July 2018.