O'Flanell
O'Flanell is a lovely jet black colt with correct conformation, an excellent topline and strong, balanced movement. He has a ton of presence and athletic ability that is sure to turn heads in the show ring. He has been well handled and is up to date on all routine farrier and vet work.
Sire Grey Flanell is a stunning Gribaldi x Clavecimbel stallion who is currently competing at the Grand Prix level of Dressage. His mother-line is multitalented with his grandmother competing to 1.40m and producing upper level dressage horses. He is known for producing excellent conformation, quality gaits and a strong topline.
Dam Uminka was imported from Team Nijhof as a young horse because of her outstanding mother-line, mare-line #86. This mother-line is responsible for the 1.60m jumpers Warrant and Iowa as well as the dressage super stars Totilas and Valerius. Uminka herself competed with an amateur to 1.20m and has now gone on to produce multiple amateur ridden offspring both in the Dressage ring as well as the hunter/jumper rings.
Additional Details
Dressage Training Level
Prospect
Eventing Training Level
Prospect
Contact Seller
Owner/Trainer:
Farm
Klondike Victory Farm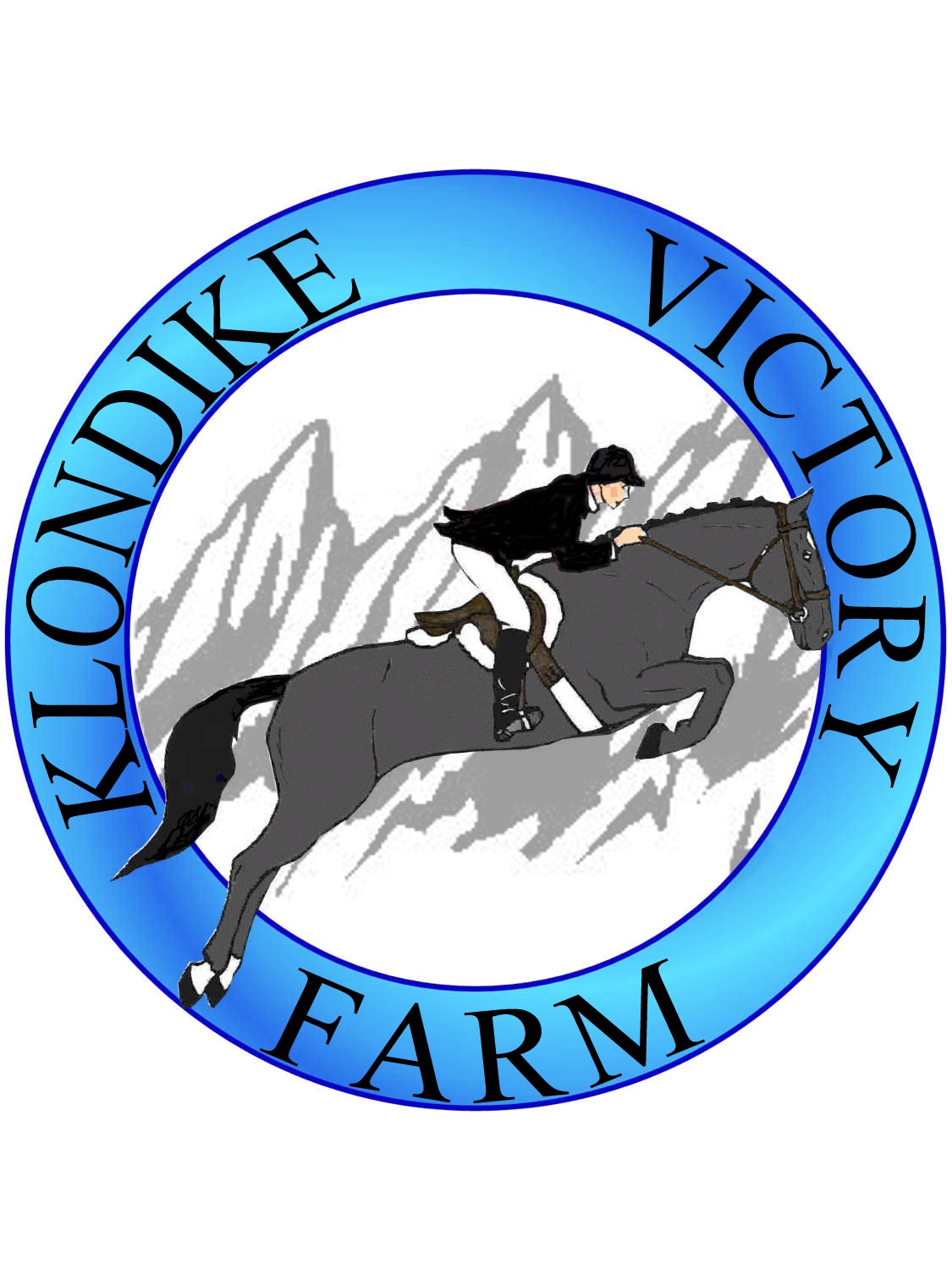 Klondike Victory Farm
Klondike Victory Farm is a family run business specializing in breeding and producing top quality athletes for the Olympic disciplines with amateur friendly temperaments. We have a large farm where our young stock are able to grow up in huge fields with their peers getting plenty of exercise and socialization. We are riders and are proud to compete on our homebred horses up to the FEI level of show jumping and the high amateur jumpers. Our jumper bred youngsters have gone on to successful careers with both professionals and amateurs and are competing all over NA. We also breed a small number of top quality Dressage horses with a focus on soundness, good temperaments and athletic ability. Our select dressage bred horses have sold to top FEI dressage riders and amateurs alike. If you are looking for your next champion please contact us as we have an excellent selection of top quality foals and young stock available at all times.
Bloodlines
Sire
Sire Dam Sire
Clavecimbel
Dam
Dam Dam Dam
Zyminka (Abgar)