Plata De Coro
WOWZA! This mare is incredible! Beautiful, Brave & Proven with 3 National Titles: US RESERVE NATIONAL CHAMPION and TWO US NATIONAL TOP 5 awards in Dressage Suitability, Hunt Seat and Western Pleasure! This mare can literally go any direction! And the best part is... she received those awards after only a few months of full-time training! In addition to her resume under saddle, Lydia has EXTENSIVE ground work experience, including a wonderful foundation in liberty work, trail work and this girl LOVES teeter totters, swimming, bridges, bubble wrap, smoke, streams, the leaf blower, tarps, goats, cows and so much more! The possibilities are endless with this mare!!
UNDER SADDLE - Lydia is very solid under-saddle, NOT spooky and a total LADIES horse (sorry guys!). She is extremely light in the bridle and soft to ride. Just a whisper from the rider is all it takes. She great in a super crowded warm-up and doesn't care if every horse leaves the arena. No problem to ride solo. She's been introduced to lateral work and has a green side pass, leg-yield, and she will yield haunches and forequarters. She's also been schooling walk to canter transitions. Never took a single step wrong at IALHA Nationals... just as solid as can be! Absolutely incredible for a 3YO! Must see new video which showcases on freaking awesome this horse is! You can have some serious fun with Lydia!!
ON THE GROUND – Lydia is has EXTENSIVE ground-work training! You MUST see these videos!! There are not many young horses who have had as much exposure and handling as her. Her ground manners cannot be beat! She received great exposure to the trail as a yearling and 2-year-old, being ponied off site down the trail. She's been hand walked solo down the trail too and executed a wide variety of obstacles too… which she loved! Very sweet and safe on the ground with ZERO silly business. Plus, she's the kind of mare who comes running up from the back pasture when you call her name! It doesn't get better than that as a loving horse owner!
TONS for more info, 10 videos and TONS of pictures on Lydia's page on our website: www.gleehastingshorses.com
Additional Details
Dressage Training Level
Training Level
Dressage Showing Level
Training Level
Driving Experience
Prospect
Eventing Showing Level
Not Showing
Contact Seller
Owner/Trainer:
Farm
Equine Proper Beginnings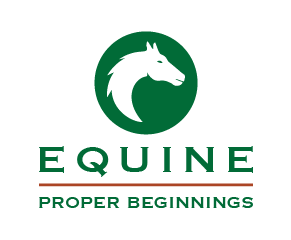 Equine Proper Beginnings
Supporting and Promoting Andalusians, Warlanders and Draft Crosses in the South! We sell Top Quality horses in the great state of Texas, throughout the country and internationally. Our horses are among the top in the country and we only offer solid, safe and enjoyable dream horses with a proven track record of success! Together Cody and Glee Hastings operate Equine Proper Beginnings, and we feel blessed and thankful everyday to be able to train and interact with these fine horses. Our farm is on 38 acres, conveniently located about an hour South of Dallas, Texas.