Quixotic TE
Quixotic TE is a huge, elegant filly, with a ton of personality and presence. "North" as we call her in the barn, is personable, friendly, brave and charming. She is a big mover with the aptitude to become a super performance horse in any discipline. She is a huge foal, and is expected to finish close to 17h. Her parents both possess excellent temperaments that are sure to make this filly very suitable for a professional or amateur alike.
From www.mariposasporthorses.com, her sire, "Qaside MD is a young stallion who offers a generous step with a lot of tact, activity, and elasticity. He has a kind and generous character for which he earned a 9.5 at his testing, a calm demeanor, and regal stance. Qaside earned a premium at his licensing at the ZfdP where he was a favorite among the crowd, and became the first cremello stallion fully licensed in Germany. Even as a foal at the Fohlenschau in Pretzier caused a sensation as he emerged victorious with a10 for his trot. At Klosterhof Medingen he was awarded the qualification for the Dt. Foal champion from all 3 judges with a 9.5 each for his movement. He was also a reserve champion of the dressage colts at the Fohlenchampionat in Neustadt/Dosse.
Qaside has now completed 3 years of Stallion Testing in Germany. At his 14-day test in Schlieckau in 2016 he had scores for Interior 9.25, character 9.50, trot 8.0, gallop 7.0, walk 8.5, Rideability 7.50 and overall score of 7.79. He has since completed his final 2 years of testing in Munster-Handorf, consistently scoring comparable scores in his gaits and rideability over all 3 years. He has now earned his lifetime approval requirements.
Qaside's motherline has 4 generations in a row of Verbandsprämie mares, with 3 of those also being Staatsprämie mares. Heliosphaere MD originates from the highly-honored mare family of the Halensee, a branch from the Trakehner mare, Harda. From this dam line arose the licensed Trakehner stallions Harfner, Hartung, Hamlet Go, Harlem Go, Hohenstein I and Hohenstein II, Halimey Go, High Motion and most recently High Five."
Quixotic is out of an imported Knabstrupper mare, Feerun Vom Langsteig who was registered and inspected as a German Sport Horse prior to being exported to North America as a young horse, and she has since received breeding approval with CSHA, KNN and will be presented to Westfalen-NA this month. Feerun is kind and quiet and boasts the Knabstrupper traits of an excellent brain, and is stoic, easy to keep and hardy. At just 8, Feerun has produced 3 stunning foals, and is now starting a performance career. At her first dressage show, ridden by an amateur rider, she was undefeated in all tests with scores ranging from 69% to 71%. She also possesses a textbook jump, and will excel in over fences disciplines as well.
Quixotic is WFFS N/N out of two negative parents, both tested in 2018. She also possess 1 LP gene, and will offer a 50% chance of producing some form of spotting in any future offspring. She will be inspected and branded with Westfalen NA in August 2019.
Purchase includes board and care until weaning, and young horse board is available at a discounted rate, for youngsters bred by us.
Additional Details
Registries
Will be presented to Westfalen-NA in August 2019, and also eligible for CSHA.
Contact Seller
Owner/Trainer:
Farm
Tiara Equine Limited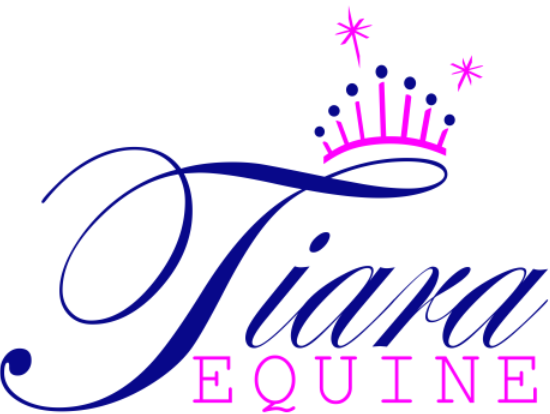 Tiara Equine Limited
Tiara Equine is your source for safe, sound and sane amateur friendly horses in Ontario Canada and Wellington Florida. We offer custom foals, quality youngstock, right up to amateur friendly packers. We specialize in Dutch Harness horses and Knabstruppers. We also offer training and sales consignments and can accommodate buying trips in both Ontario and Florida and we are just a short drive from the airport.
Bloodlines
Sire
Sire Sire Sire
Quaterback
Sire Dam Sire
RFF The Alchemist
Dam
Dam Sire Sire
Thunder Boy
Dam Dam Sire
Rasmus Af Hallandbaek