Radiant ISF
Radiant ISF is a striking 2021 15.2h KFPS Friesian filly sired by Teade 392, Sport, and out of the mare Zarine P.J., Crown, by Beart 411, Sport/Preferent. Radiant is a well-conformed young horse with good size, a lot of presence, and classical Friesian beauty. Raised in our developing program, she is handled regularly and has a solid educational base from which to build for the future. She is familiar with grooming, bathing, clipping, and routine veterinary and farrier care. With her solid pedigree, she could be suitable for either performance or as a wonderful addition to a Friesian breeding program. Radiographs available.
Sire Teade 392, Sport, served as a foundation sire for the Iron Spring Farm Friesian breeding program. A kind-natured, regal stallion with fans all over the world, Teade was famous for his long, thick hair, and epitomized the Friesian breed. His career highlights include being named Reserve Champion for Second Level Adult Amateur at the GAIG/USDF Region 1 Championships, as well as successes through Fourth Level and being awarded the Sport predicate. Approved on offspring, Teade has sired numerous 1st Premies, keuring champions, Star and Crown mares, as well as the Approved stallion Sipke 450.
The dam Zarine P.J., Crown, was awarded 1st Premie and the Star predicate in 2010. The following year, she finished a strong Dressage IBOP at her FHANA Keuring with a 78% and was distinguished as a Crown mare. With her strong conformation, exquisite type, and powerful, correct gaits, Zarine was very successful in hand, including being named Champion of the Day at her 2016 FHANA Keuring and placing 2nd in the Broodmare class at Dressage at Devon against all breeds. Zarine's sire, Beart 411, Sport/Preferent, received a 1A Premium at the 2005 Stallion Competition and was then World Champion at the 2006 Stallion Show in Leeuwarden. He was awarded the Sport predicate based on his successes in performance and has produced numerous 1st Premium foals, keuring champions, and approved stallion sons including the ISF breeding stallion Tjalbert 460.
For more details or to set up an appointment to meet Radiant ISF, please call (610)-383-4717 or email [email protected]!
Additional Details
Dressage Training Level
Prospect
Dressage Showing Level
Not Showing
Driving Experience
Prospect
Eventing Training Level
Not Training
Eventing Showing Level
Not Showing
Contact Seller
Owner/Trainer:
Work Phone
(610) 383-4717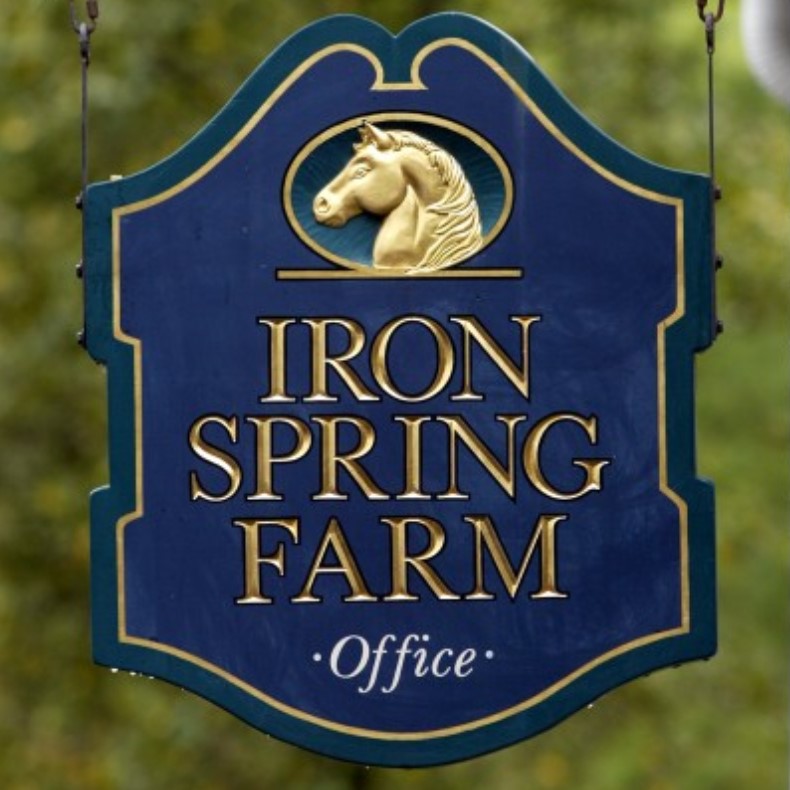 Iron Spring Farm
The Iron Spring Farm Advantage: Buying a horse is an investment, financially and emotionally, so it's not just what you see today that matters. History and a solid foundation for growth are just as important. Iron Spring Farm has over 45 years of experience producing sport horses from exceptional European bloodlines. Our breeding and young horse management protocols are designed specifically for growing athletes and ISF offspring have won literally hundreds of championships around the world. If you're looking for a special horse, you don't need to cross the ocean… just give us a call. Phone: (610) 383-4717 Email:
[email protected]
www.ironspringfarm.com
Bloodlines
Sire
Sire Sire
Anton 343, Sport/Pref.
Dam
Dam Sire
Beart 411, Sport/Pref.