Raine
Raine is a 2002 registered German Oldenburg Verband Mare who is approved into the Main Mare Book by the German Hanoverian Verband. She is an elegant black mare with two matching hind socks that has produced two outstanding foals to date. She is being sold, confirmed in foal to the licensed Hanoverian stallion Harvard for a spring 2013 foal and we would like to sell her ASAP due to her owner's health issues. Raine's interesting pedigree is versatile and offers the dressage, hunter or jumper breeder proven substance.
Raine's first foal in 2010 was a lovely Hanoverian filly Hadara (by Harvard). Hadara sold quickly to a Young Rider as an Advanced Level FEI Event prospect. Hadara was a kind, gorgeous foal with elegant, long legs and a solid dark bay coat and star. She has since competed successfully in-hand with her owner in Sporthorse line classes.
Raine's second foal in 2012 was a handsome Hanoverian colt Hudson (by Harvard). Hudson is a stunning, elegant foal who moves with great elasticity and is destined for the dressage ring. He is dark bay with a star and 3 white socks. At his large German Hanoverian Inspection at Parkwood Stables in 2012, Hudson ranked among the very top colts and was selected to participate in the prestigious "Call Back Ring". Hudson was chosen as one of the top 3 colts at the 23 foal inspection.
With the fantastic success of her first two foals by Harvard, Raine is confirmed in foal to the talented sire once again for 2013. For more info on Harvard please visit: http://www.pangaeafarm.com/harvard.html (Copy and paste link)
Raine's sire Rodero is an Imported Licensed Hanoverian stallion who hails from the famous Ramiro line. Rodero is a very elegant and elastic mover with correct confirmation. He completed his Stallion Performance Test in Adelheidsdorf in 1998, finishing an impressive 6th out of 45. He scored equally well in his Dressage and Jumping index. Rodero was shown successfully in dressage in 1999 and 2000 until he sold as a Upper Level Jumper. Rodero offspring have excelled in the Dressage, Jumper and Eventing arena's. In 2012, Rodero son Riddlemaster was selected to represent Canada with Rebecca Howard at the Olympic Games in London.
Raine's dam-sire Zymbal I is equally notable. He was Reserve Champion in Oldenburg and at his Stallion Performance Test in Adelheidsdorf he passed with a total index of 120.84. He scored the highest in the test in jumping with a 9.0, and received an 8.0 for Rideability, Ability to Perform and Temperament. He placed 4th under Gilbert Böckmann at the Bundeschampionat in the class for five-year old show jumpers in Vechta and went on to have a successful Grand Prix career. Zymbal I's dam Elite-St. Cinderella produced eight foals in her lifetime; an outstanding six daughters became Elite-St.Pr. Daughters and her two sons the licensed top Show Jumper son's Zymbal I and Zymbal II forged their own legacy's.
Raine's great dam-sire Weltmeister has sired 34 Licensed sons, over 50 State Premium Daughters and has over 350 offspring competing in sport including Advanced Show Jumpers AND Advanced Dressage horses. Raine is a carbon-copy of her great grand sire bearing his dark coat and matching hind socks.
Raine also comes from a distinguished dam line, her mother Main Mare Book Mid-Knight was imported to Canada. Her dam St.Pr.St. Rudira hails from one of the most prolific mare tribes in Oldenburg, the fantastic Rudilore line.
Raine is an easy breeder, easy foaler and a wonderful mother. She is currently up to date and vaccinated for Rabies, Tetanus and Flu/Rhino EHV4-1 also receiving Pneumabort-K Vaccinations throughout her pregnancy. Her teeth were powerfloated in the spring of 2012. She has good feet, no health issues and is without vices.
Pictured L-R: 1. Raine's head, 2. Raine walking. 3. Raine with her 2012 Harvard foal, 4. Raine's 2012 Harvard colt Hudson cantering, 5. Raine's 2012 Harvard colt Hudson at his CHS inspection, 6. Raine's 2010 Harvard filly Hadara, 7. Raine's sire Rodero in Vechta, 8. Raine's dam-sire Zymbal I under Gilbert Bockmann
Additional Details
Dressage Showing Level
Not Showing
Eventing Showing Level
Not Showing
Registries
Registered German Oldenburg Mare, Approved for breeding by the German Hanoverian Verband
Contact Seller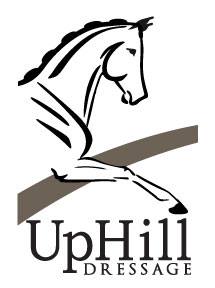 I am a young dressage horse trainer with a passion for well bred, talented, happy horses who make their people happy! Select NA bred and imported German Oldenburg's, Dutch Warmblood's and Hanoverian's for sale.