Regencio Torino
REGENCIO TORINO
TORINO is looking for a heart to call home. This guy has an inquisitive personality which makes him fun to work with. He is very smart and picks up on what is asked fairly quick.
This Iberian Warmblood colt would flourish in the show ring. When he's moving in the pasture, everyone stops and stares. He is naturally engaged and elevated, beautiful shoulder and chest with legs to die for. Thick bone, and a solid foundation to work with. Torino can take you to the top, whichever that direction may be. His Dam is very successful in the dressage ring and reliable on the trail. His Sire has just started his career in the show ring; enjoying the Hunter/Jumpers, very engaged in the dressage ring, and a dream hacking out.
Torino boasts the disposition that we aim for. He is level headed, gets over the spooky things quickly, and is very independent. If you're looking for the flair without the fired up mindset, this guy might just be your cup tea! He is a true gem and has the potential to be your next dream horse.
Inquiries and questions can be sent to Roy Acres Equestrian.
Creating Your Next Heart Horse
Located in Terrace, BC. We can transport to Prince George.
Registered IALHA and IWR (Pending)
Additional Details
Registries
International Andalusian and Lusitano Horse Association
Iberian Warmblood Registry
Contact Seller
Owner/Trainer:
Farm
Roy Acres Equestrian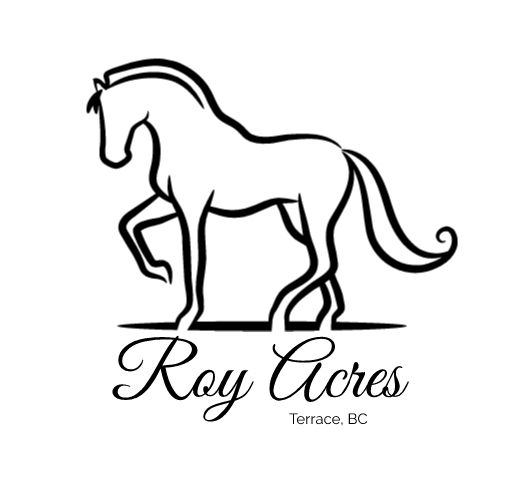 Roy Acres Equestrian
Roy Acres Equestrian is located in the beautiful northwest coast of BC. We have a beautiful sporty young Morgan Horse stallion, who is starting off his career. He has the big beautiful movement you seek in the Dressage Ring, and has wonderful form over fences. We have two foals by him, out of a stunning Andalusian mare. We are thriving to create someone's forever horse, a family member that you can enjoy in the show ring as well as an in your pocket pet at home. Temperament is number one, but we aren't lacking in the slightest when it comes to performance.
Bloodlines
Sire
Sire Sire
PKT Regency's Revenge
Sire Dam
Moonmist Latonya
Sire Sire Sire
JMF Nobleman
Sire Sire Dam
Dee-Cee Serenity
Sire Dam Sire
Whindhover Regency
Sire Dam Dam
Deb Ayr's Tonya
Dam
Dam Sire
Regalatto De Alcazar