Retsami
Retsami is a 2015 gelding by Rosenthal; he is 16-16.1h, attractive dark bay with 4 whites, lovely character on and off property. Schooling 2nd and showing 1st level with three good gaits and a pleasant attitude. He is well suited to life with an AA or JR. No health problems in the 2+ years he has been here. Excellent feet--no shoes needed, loves turnout, gets along well with other horses in the field. Lovely jumper as well--could event or cross into the h/j world. Has schooled BN xc, including ditches and water, with ease. Please contact me if you are interested!
Additional Details
Dressage Training Level
2nd Level
Dressage Showing Level
1st Level
Eventing Training Level
Prospect
Jump Level
Level 2 (3ft 3in)
Contact Seller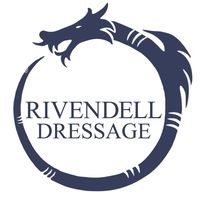 Rivendell Dressage
Allison Kavey is an international Grand Prix dressage rider who specializes in bringing young horses along. She also consistently produces and sells amateur safe, reliable, high quality horses.