Revelation, Rascalino/Tantris 2019 colt
---
Sold
---
Revelation, Rascalino/Tantris 2019 colt
REVELATION TF
aka "Reggie"
Rascalino/Tantris/Abdullah
ETM 17 hands
Colt
Dob May 27, 2019
Northeast Indiana, 46725
A very big and powerful colt, oozing with presence and extremely elastic. His legs have thick bone and are well conformed. Very uphill, a cat-like walk, and rocking horse rhythmic canter. Registration in process with AHS.
Sire Rascalino (by Rotspon) was champion of his stallion 100 day test and scored a whopping 153.3 in dressage. He scored a 10 on his trot and 9's for walk, canter, and rideability. Overall winner with 153+. He stood at Celle for many years before Chris Kropf imported him to the US. Rascalino's dam-sire, Velten Third, is the dam sire to the popular modern sire, Benicio.
Dam, Hope of Tantris, is 17.2, by Tantris (GOV), producer of FEI horses with great minds and feet. Tantris carries the dam line of Rubina Aktuell (Blue Hors Rockefeller, Rubin Royal). Hope of Tantris is out of our Trakehner mare that was line-bred to Abiza, the most influential Trakehner broodmare of the 20th century and mother of Abdullah. This mare is calm, gentle, and very quick to learn. Our farrier and repro vet say that she has the best mind of any young horse they have worked with in their careers.
An amazing dressage pedigree with a splash of tough, athletic jumper Trakehner.
@ 3 weeks, has already had his first trim and is leading well with a halter, and hopping on and off the trailer.
Asking $15,000 - Negotiable to an exceptional show home. Terms/payments possible.
Travel costs to visit him in person will be taken off the final sale price!
Many references available from owners of others foals we've bred over the years.
Contact Sarah via PM. See Telosfarm.com for more information, photos, videos.
Additional Details
Name
Revelation, Rascalino/Tantris 2019 colt
Dam
Hope of Tantris (TRK)
Dressage Showing Level
Not Showing
Eventing Showing Level
Not Showing
Registries
Will present AHS for inspection, registration, microchip and branding. (Spruce Glen Farm site in Sept 2019) Option for GOV if preferred.
Terms
payments acceptable if paid in full by the time of weaning or when he leaves the property. Foal raising program available post-weaning if needed - see TelosFarm.com for details about that.
Contact Seller
Owner/Trainer:
Farm
Telos Farm Warmbloods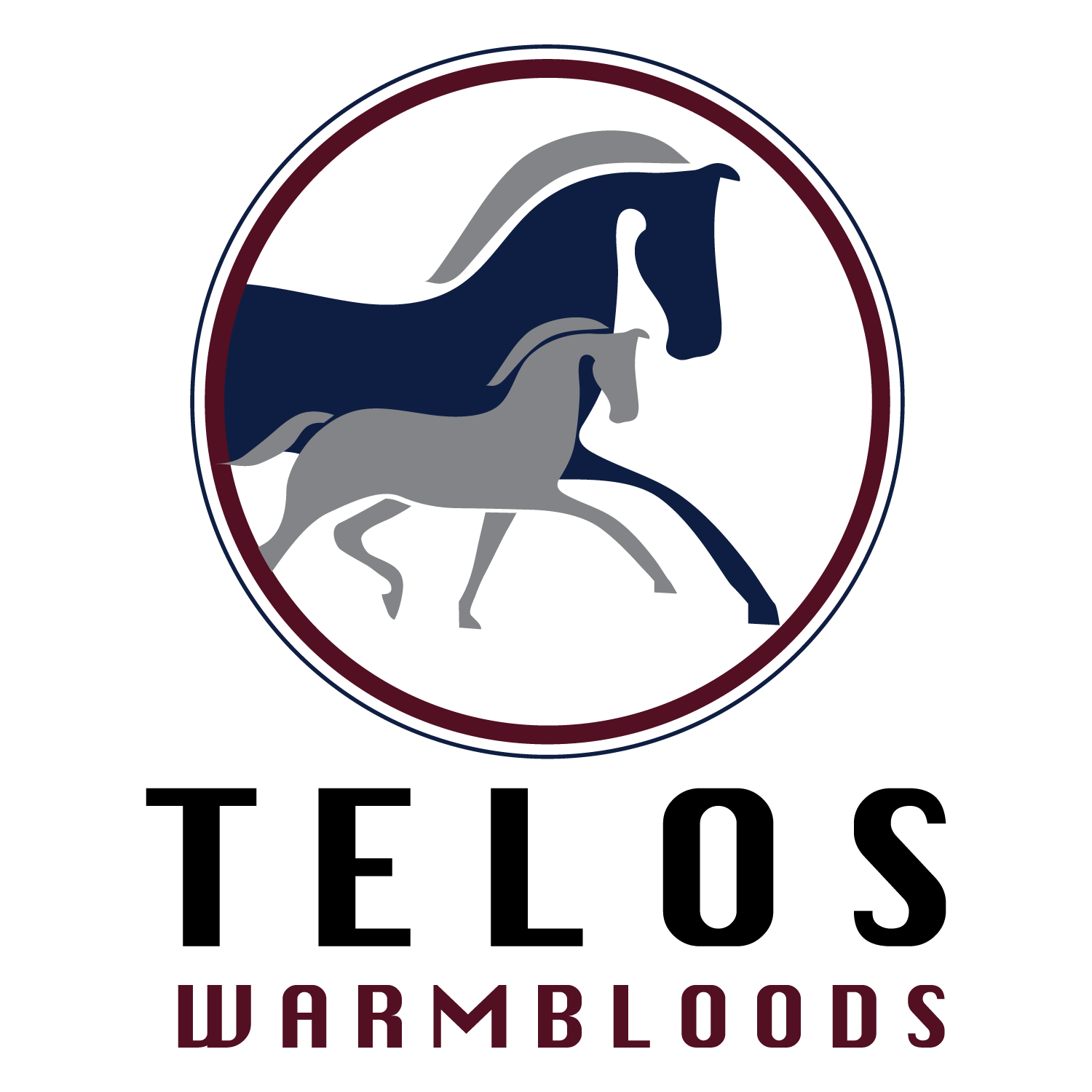 Telos Farm Warmbloods
Telos Farm Warmbloods, LLC is a breeding farm located in the beautiful rolling countryside of Columbia City, Indiana. We strive to produce quality warmblood horses (Trakehner and Hanoverian heritage) with excellent temperaments, athleticism and longevity. While our primary focus is dressage, we often have eventers or hunters for sale and will thoroughly evaluate each horses's potential for the various show rings. We prefer horses with calm, trainable temperaments, but still possessing good gaits and rideability for dressage, particularly the walk. Potential "keeper" broodmares are brought to their mare performance testing to achieve the elusive 'elite mare' status. Other broodmares come to our farm following a successful sport career. Telos was founded and is managed by Sarah Randolph who competed through 4th level dressage and evented through Preliminary . Her working student experience as a youth with 4* FEI Judge and stallion owner/breeder Jeanne McDonald gave her a great basis for developing young horses and choosing the right mares and stallions for the Telos program. Sarah continues to run the gamut of needs on a breeding farm, from choosing the best pairings, ultrasounding and inseminating mares, designing the broodmare nutrition program, foaling out, and then the fun part - working with the foals and young horses so they learn how to be excellent riding partners for their years to come. Sarah also begins long-lining late 2 year olds, and starts them under saddle as late 3 year olds, early 4. She works with talented trainers to help bring out the best in them, taking clinics with Jeanne McDonald, Whitney Peterson-McIntosh, and a classical focus from Lynda Weese. Thank you for reading about our program! We believe that quality should come over quantity when raising horses the right way, and we appreciate horses bred for athleticism, temperament, and longevity.
Bloodlines
Sire
Sire Sire Sire
Rubinstein-1 (WEST)
Sire Sire Dam
Antalia (HAN)
Sire Dam Sire
Velten Third (HAN)
Dam
Dam
Hope of Tantris (TRK)
Dam Dam
Hallalujah Anyway (TRK)
Dam Sire Sire
Traumdeuter (TRK)
Dam Sire Dam
Rubina-Aktuella (GOV)
Dam Dam Sire
Abdullah (TRK)