Ripple In Time
This filly represents the 5th generation of the Wildest Expectations Farm's Nationally and Internationally recognized breeding program. It is with great anticipation that we look forward to this new, exceptional generation. You can see four of the five generations here on the farm. The fifth is training and competing successfully with her owner in Vermont.
What a beautiful filly! Rona has presence and movement. She uses her body so well. Her trot is animated, she articulates her hocks and reaches deep underneath herself lifting herself.
********************************
*** FOLLOW HER PROGRESS: ***
********************************
5/31/23 It's been a while since we measured this lovely filly so we put a stick on her today and at 2 years old she is a solid 15h. With a string test she should finish at about 16 - 16.2h
1/8/23 w/t free movement in training ring
https://youtu.be/68vfIVt4SAY
11/19/22 Just a bit of free lunging today.
https://youtu.be/rAk-U43vejk
https://youtu.be/heryliNBYqI
https://youtu.be/QqUjIG-zyXo
10/09/22 The Danish inspectors came to the US for the Inspection tour. They started here, at Wildest Expectations Farm. Rona received great reviews. She received an
8 for type/frame
8.5 for head/neck
7.5 for withers/shoulders
7.5 for topline/hindquarters
8 for front legs
7.5 for hind legs
7.5 for walk
8 for trot
7.5 for canter
8 for total impression
7/15/22 Dressage at Lexington, VA yearling filly 74.525% 1st place
6/18/22 Culpeper, VA Yearling Filly 76.375%
See all our videos on YouTube channel christine smith wildest expectations farm
Ripple in Time was born 5/30/21. She is a beautiful dark bay filly. Price includes Danish registration with NADWA in 2021. Clean knee radiographs on file 2/25/22. We have a full veterinary record disclosure policy on our horses. We're happy to share everything since birth.
7/15/22 Rona showed at Dressage at Lexington, she placed first in her class and qualified for the filly Championship. Her highest scores were a 7.7 for feet and legs and a 7.6 for her walk.
6/18/22 Rona showed in the large Yearling Filly class at Culpeper and received a score 76.375%
Rona went to Dressage at Devon and absolutely covered herself in glory! Due to her age this was the first and only show she was able to attend in 2021. What a start to her show career!
In her Danish IBC she and her half brother, 2yo gelding Snappy Ripartee, swept the class! Ripley placed 1st with a score of 79.800% and Rona was a close 2nd with a score of 78.125%! Some of the judge's comments included: "fair muscle bone and balance" for conformation earning 7.8's, "good use of topline, shows reach + ground cover" at the walk earning an 8!
Rona and her dam, Beautifulice Asscher, and Rona's half brother Ripley went into the ring represented Wildest Expectations Farm in the highly competitive Breeder's Group class and placed an impressive 3rd overall with a combined score of 78.850%! Conformation score 7.8 "strong topline", walk score 8.0 "clear rhythm and overstride", trot score 7.9 "good balance, good shoulder freedom", general impression score 7.9, "well mannered and many strong features".
Rona placed an amazing 5th in the huge Fillies of 2021 open class! Her score was rock solid and consistent with her previous scores from the other judges! She earned a 78.600% (which qualified her for the USDF Championship class) with a remarkable 8.3 for her walk! Her conformation comments were "beautiful head, well set neck, correct shoulder and topline, big joints, correct legs", her walk earning that 8.3 comments were "big overtrack, walks through body, uses neck well, could cover even more ground" (the judge saw even more potential than Rona showed that day!)
8/22/22 Moving horses into a different pasture. Rona shows some great steps at liberty. Also seen in these clips are Her dam, great grand dam and great, great grand dam.
https://youtu.be/ZUwjZoSgLYc
https://youtu.be/uSVgZz82qFI
HER SIRE:
Ripple In Time's sire, Ripline,
https://youtu.be/6-gesFetQ-o https://youtu.be/39YWmfI4PIU is a 2008 Danish Warmblood stallion by Blue Hors Hotline out of Riviera/Blue Hors Cavan.
In 2014, Ripple In Time's sire, Ripline was FEI Six Year Old Young Horse Champion, winning the FEI Six Year Old Final at Lamplight with a score of 88.200%. He also won the GAIG/USDF Third Level Championship at Saugerties with a score of 74.744%. In addition, Ripline was 2014 US Dressage National Champion at Third Level with a score of 71.239%. At the 2014 Danish Inspection, Ripline was awarded a Silver Medal from the Danish Warmblood Association.
HER SIRE:
In 2015, Ripple In Time's sire, Ripline,
https://youtu.be/6-gesFetQ-o https://youtu.be/39YWmfI4PIU was Reserve Champion of the USEF Developing Prix St. Georges at Lamplight. He went on to win the GAIG/USDF Prix St. Georges Championship at Saugerties with a score of 76.184% and also won his first time out at Intermediare I with a score of 74.211%
Ripple In Time's grandsire, Blue Hors Hotline, was the superior winner of his 70-day performance test and was Champion Stallion of the Hanoverian Licensing in 2005. He sired the 2010 Danish Warmblood Mare of the Year and his offspring have been successful in competitions internationally. Hotline is still competing internationally with rider Daniel Bachmann Andersen and most recently placed 7th at the World Cup Qualifier in Odense. The pair hope to represent Denmark at the 2016 Olympic Games in Rio de Janeiro.
Ripple In Time's granddam's sire, Blue Hors Cavan, was a successful International Grand Prix Dressage stallion. Cavan won 8 World Cup Qualifiers and placed second in the 2002 World Cup Finals. Blue Hors Cavan also sired the Gold Medal mare, Lara Stensvang, who also was Mare of the Year.
Additional Details
Dressage Training Level
Prospect
Eventing Training Level
Prospect
Contact Seller
Owner/Trainer:
Farm
Wildest Expectations Farm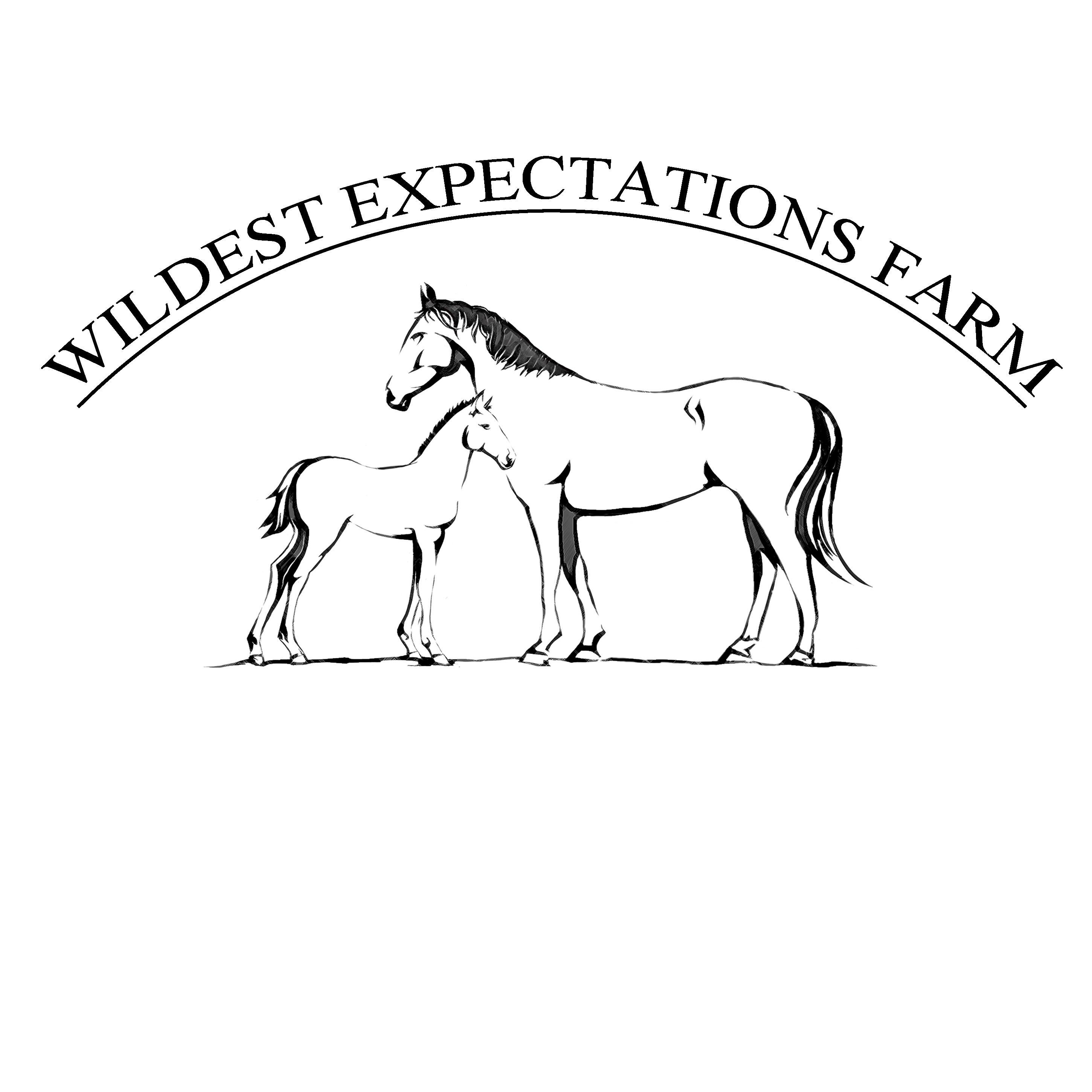 Wildest Expectations Farm
Breeding, showing and selling world class Selle Francais, Danish Warmbloods and Oldenburgs since 1993. ( https://www.usdf.org/index.asp ) Our horses are bred to win! Our young horses placed 3rd for Breeder's Group in the highly competitive class at Dressage at Devon 2021. We have had over 25 USDF Sport Horse Breeder's Championship Qualifiers as of 2021. 6 of our horses have been awarded USDF Sport Horse of the Year. The Wildest Expectations Farm broodmares are from world class Jumping and Dressage bloodlines. All our foundation mares are Elite Selle Francais and rated DH with NADWA. Our younger mares are registered Danish Warmbloods. These mares represent 3-5 generations of careful breeding here at Wildest Expectations Farm. The only foal we registered Oldenburg NA was the highest scoring foal at the large and prestigious Chestnut Lawn Farm Inspection in Remington, VA. He was the only premium foal. We are known for consistent quality. Well located in the heart of Virginia horse country, just 20 minutes from Middleburg, VA. Christine Smith is on the USDF Sport Horse Committee.
Bloodlines
Sire
Sire Sire
Blue Hors Hotline
Sire Dam Sire
Blue Hors Cavan
Dam
Dam Sire Sire
Don Schufro
Dam Dam Sire
Solos Landtinus