Rise Beyond- Raven
---
For Sale
---
Rise Beyond- Raven
Rise Beyond (Reiner K x Dolce Amore/Davidoff's Hit) is a 2017 Westfalen NA mare, 16.2hh with lots of power and athleticism and a great brain. 'Raven' could go any direction. While she is still green, Raven has happily taught adult amateurs and more timid riders on the flat. She is straightforward, honest and kind with her own engine. Raven has a proper flat foundation and has been exposed traveling to young horse shows in hand and under saddle as well as showing in the local hunter divisions at A rated shows and more recently in the jumpers with a junior. She has scope to spare and enjoys work.
Additional Details
Dressage Training Level
1st Level
Dressage Showing Level
Not Showing
Hunt Level
Baby Green Hunter (2ft 6in)
Jump Level
Level 1 (3ft 0in)
Contact Seller
Owner/Trainer:
Farm
Bridlewood Equestrian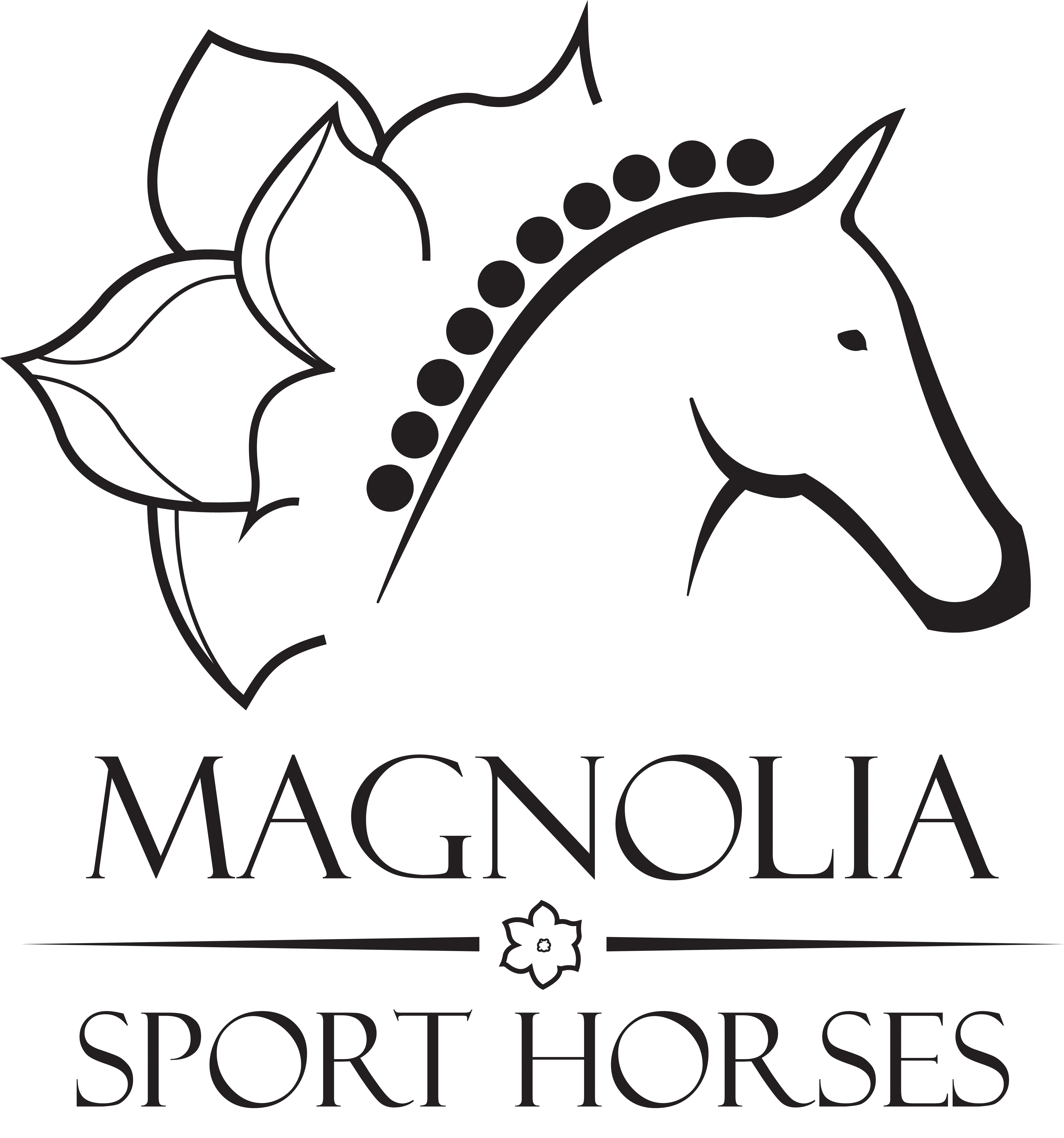 Bridlewood Equestrian
Magnolia Sport Horses bases their young horse development program out of Bridlewood Farm. Typically offering horses from in-utero sales all the way up to competing young horses available for purchase, Magnolia has a selection of horses bred for performance. In conjunction with Green Hill Sport Horses, Magnolia Sport Horses sources and develops select high quality thoroughbreds and warmbloods bred in other programs as well and offers client horses for sale on consignment.
Bloodlines
Sire
Sire Sire Sire
Rubenstein I
Dam
Dam Sire Sire
Don Davidoff
Dam Sire Dam
Fiesta Mexicana