Special Premium Candidate Shabrina
---
For Sale
---
Special Premium Candidate Shabrina
NEW VIDEO November 2019! This is an FEI horse in training. The changes are now confirmed and she has even been able to do tempis down to twos (occasionally). Her lateral movements are quite good. She is sensitive and requires a tactful ride, so she is not for an untrained rider, but we feel she will have the high collection of passage and piaffe and we feel she will perform brilliantly to the top levels with a skilled rider. She is absolutely bomb proof on the ground. Shabrina is a gem under saddle and she keeps getting better and better. This mare can sit, she has an active hind leg and she has a very good rhythm in her trot and canter. She recently showed at third level at a recognized dressage show under an FEI judge, where she received a 63.333% and a 61.923%. She is scheduled to compete third level at another recognized show in July 2017. In 2016, her first year at third level, she received scores as high as 65%. In 2016, she ended up in 3rd place for the USDF Year End standings for Four Year Old and Older Maiden and Yeld Mares with 80.150%. She was Champion in that division for GOV USDF All Breeds Awards. Her 2016 breed show results included: Maplewood Warmbloods I- Mare Champion (85.45%0, Mature Horse Champion, Reserve Grand Champion. Maplewood Warmbloods II- Mare Champion (80.15%), Mature Horse Champion. Region 8 GAIG/USDF mare Championship- third.
June 2016: Shabrina went to a local schooling show on June 25 where she did third level for the first time in the ring. She was fabulous, got all of her changes and was a star, receiving the reserve high score for the entire show. Third 1- 68.939% and Third 3- 66.453%. Not too bad for a 6 year old!
Breed Show results 2015:
ESDCTA Memorial Weekend I: Mare Champion, Mature Horse Champion, Reserve Grand Champion 78.9%; ESDCTA Memorial Weekend II- Mare Champion, Mature Horse Champion. Dressage at Lexington- Mare Champion, Mature Horse Champion, Reserve Grand Champion 78.65% and 81.35%. Dressage at Devon- 2nd Maiden Mares, 3rd GAIG Mare Championship.
At VADA/NOVA Summer Dressage Breed Show at Morven Park June 6th, 2014, Shabrina won her 4 year old and older Maiden mares class (80.450%), the MARE CHAMPIONSHIP and RESERVE GRAND CHAMPIONSHIP. She also won the 3,4,5 year old Mare Materiale class with an 81.1%. Shabrina placed 2nd (79.6%) in the GOV Individual Breed Class with our own Dheputy placing 1st.
June 1, 2014 at the Bucks County Horse Park recognized dressage show II, Cara
Klothe rode Shabrina for her second time off the property and first time
in a dressage ring. The first test was full of baby bobbles, but she pulled
it together for their second test where they received 1st place with a
69.464%. Good baby girl!
Dressage at Stone Tavern II August 31, 2014:
Shabrina placed 1st in Maiden and yeld mares 4 y.o. and older
82.5%, then was named MARE CHAMPION, MATURE HORSE
CHAMPION, and RESERVE GRAND
CHAMPION!! Shabrina was also 2nd in the Materiale with a
74.7%.
At Dressage at Devon, September, 2014, Shabrina was 4th 80.45% in the Four
Year Old and Older Maiden Mares (the largest class of the show
with 24 entries.
She did the Mare Performance Test at our farm in October 2013 where she received very good scores including 8 for the trot under saddle, and 7.5's for free trot, canter under saddle and rideability. She was awarded the title of Special Premium Candidate based on her MPT and inspection scores. This title is of great value as a future breeding mare.
Additional Details
Name
Special Premium Candidate Shabrina
Dressage Training Level
4th Level
Dressage Showing Level
3rd Level
Eventing Showing Level
Not Showing
Registries
Oldenburg Horse Breeders Society Division of German Oldenburg Verband (GOV)
Terms
Interest free financing may be available
Contact Seller
Owner/Trainer:
Name
Maurine (Mo) Swanson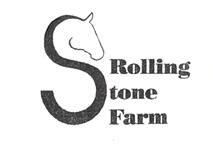 Rolling Stone Farm
Warmblood breeder for 40 years. Owner of large Oldenburg (GOV) and Hanoverian breeding farm in eastern PA. Young, well started dressage horses and occasional hunter prospects always available. We have produced 37 Elite Mares and Elite Mare Candidates, and a State Premium Mare for the Hanoverian Society, 22 Special Premium mares and 8 Verbands Premium mares for the German Oldenburg Verband, and 9 licensed stallions, including the fully licensed and approved stallion named Shakespeare RSF (winner of the 2009 70 day stallion test), a licensed stallion named Somer Hit, 3 licensed stallions in 2012 (one from the first foal crop of Shakespeare RSF- Shotgun, also Dheputy and a stallion in Germany), Fhitzgerald and Sir James (both imported from Germany and successfully completed the 70 day stallion test here in the US), another licensed stallion in 2014 named Shavane- the second licensed Shakespeare RSF son who is out of homebred EM Rheporter (Royal Prince/Weltmeyer). In 2015 another Shakespeare son was licensed- Shortstop, who was Grand Champion at a USDF breed show in 2015. We have bred two top 5 FEI Young Horse National Champions and multiple HOY winners in hand and in dressage, and four winners of the Young Hunters Under Saddle at Hunter Devon. We stand 5 stallions: Shakespeare RSF (Sandro Hit/Arrian), Fhitzgerald (Florencio/Weltmeyer), Sir James (Sir Donnerhall/Feiner Stern), Dheputy (Dauphin/Rotspon) and Shavane (Shakespeare RSF/Royal Prince). Mo estimates she has bred about 400 foals to date and she also sells young stock and about 20-25 riding horses a year. Some of her horses are fourth and fifth generation from her own breeding program. Mo started out in hunters and jumpers and then rode dressage up to the PSG level, not competing much due to family and farm commitments. She finally received her USDF Bronze and Silver medals in 2018. Her homebred Hanoverians and Oldenburgs have been top ten in national dressage rankings and have won many under saddle and in hand classes at many shows such as Dressage at Devon, NEDA and the hunter show at Devon. She has produced numerous champions and reserve champions at many in hand shows and has been in the top 8 ranking for USDF Dressage Breeder of the Year since 2013. She was the 2016 and 2018 USDF Dressage Sport Horse Breeding Breeder of the Year and has been in the top 7 since 2013. She has been the USEF Dressage Breeder of the Year every year since 2014 and was 2nd in that category from 2011-2013. She has been in the top 4 for the USEF Dressage Sport Horse Breeder of the Year since 2013. Over her years in warmblood breeding she has produced 37 Elite Mares and Elite Mare Candidates and two State Premium Mares for the Hanoverian Society, along with 26 Special Premium mares, 13 Verbands Premium mares, 179 Premium Foals and 48 Foals of Distinction for the German Oldenburg Verband, plus 9 licensed stallions. Her greatest pleasure has been breeding suitable horses for the amateur market in the disciplines of dressage with an emphasis on rideability and movement.
Bloodlines
Sire
Sire Sire Sire
Sandro Song
Sire Sire Dam
Elite St. Loretta
Dam
Dam Sire Dam
St. Pr. Marnie
Dam Dam Dam
St. Pr. Ornella