Sum Total
Sum Total
4.30.2022 Filly by the Totilas/Deniro sire, Gaudi. Her dam is Premium candidate Hanoverian mare, Galalea. Gala has produced many outstanding foals including the approved stallion Citadel. Keeper filly (2021) by Herzensdieb is here on the farm. Many photos of Galas offspring are available.
This filly has a lovely free shoulder and an expressive trot. Her personality is sweet and in tune to her surroundings but not overly reactive. She's still a bit of a "mommy's girl" but is coming out of her shell with the guidance of her very social pasture mate. Her dam, Gala, is a calm gentle mare that imposes her trainable nature on to every foal.
Filly has registration pending with KWPN, A book papers. Will be available to transport at weaning (estimated Oct 2022, we take it slow and foal/dam driven via fence-line weaning progression).
She has had her first trim at 4 weeks and will continue monthly balancing. Vaccine series begins at 5 months. UMN foal deworming protocol is followed. Handling includes haltering, leading, bathing, trailer loading... all the basics to begin a wonderful life-long partnership with people.
I have been breeding sport horses bred for temperament and athleticism for 10+ years on our family farm in NE Indiana. Foals are handled daily with love and care, and pastured nearly 24/7 on rolling hills to support development of strong bones and ligaments. Many references available.
Additional Details
Terms
Flexible payment options through weaning
Contact Seller
Owner/Trainer:
Farm
Telos Farm Warmbloods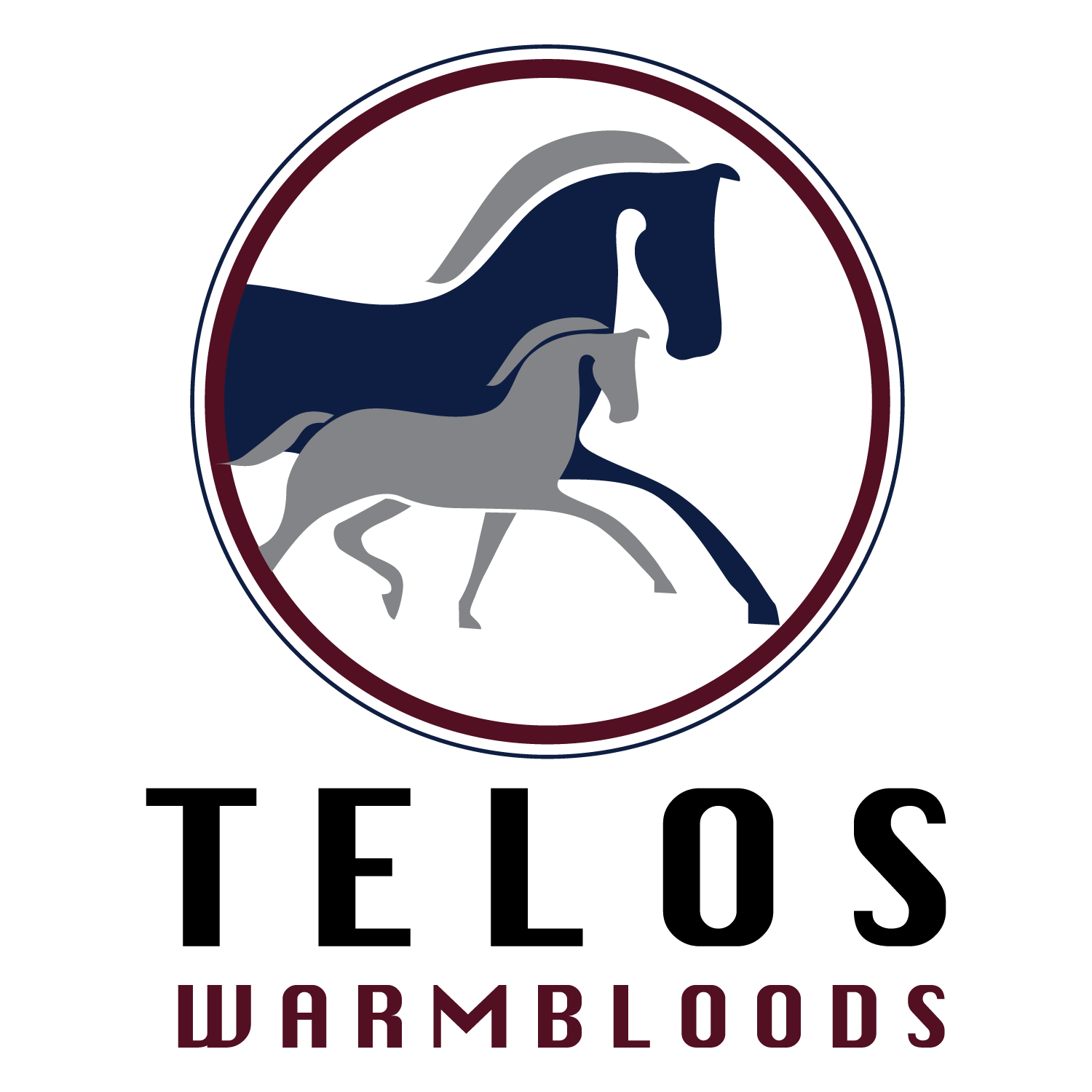 Telos Farm Warmbloods
Telos Farm Warmbloods, LLC is a breeding farm located in the beautiful rolling countryside of Columbia City, Indiana. We strive to produce quality warmblood horses (Trakehner and Hanoverian heritage) with excellent temperaments, athleticism and longevity. While our primary focus is dressage, we often have eventers or hunters for sale and will thoroughly evaluate each horses's potential for the various show rings. We prefer horses with calm, trainable temperaments, but still possessing good gaits and rideability for dressage, particularly the walk. Potential "keeper" broodmares are brought to their mare performance testing to achieve the elusive 'elite mare' status. Other broodmares come to our farm following a successful sport career. Telos was founded and is managed by Sarah Randolph who competed through 4th level dressage and evented through Preliminary . Her working student experience as a youth with 4* FEI Judge and stallion owner/breeder Jeanne McDonald gave her a great basis for developing young horses and choosing the right mares and stallions for the Telos program. Sarah continues to run the gamut of needs on a breeding farm, from choosing the best pairings, ultrasounding and inseminating mares, designing the broodmare nutrition program, foaling out, and then the fun part - working with the foals and young horses so they learn how to be excellent riding partners for their years to come. Sarah also begins long-lining late 2 year olds, and starts them under saddle as late 3 year olds, early 4. She works with talented trainers to help bring out the best in them, taking clinics with Jeanne McDonald, Whitney Peterson-McIntosh, and a classical focus from Lynda Weese. Thank you for reading about our program! We believe that quality should come over quantity when raising horses the right way, and we appreciate horses bred for athleticism, temperament, and longevity.