Ulterra Alaris
Alaris was in California January 2020 to start his show career!
LICENSED as a CSHA/CWHBA STALLION VIA frozen semen only as he has been gelded! Alaris is strikingly handsome and he has unlimited potential as a show jumper/hunter/eventer. He is 77% thoroughbred with the BEST combined French lineage plus Damiro(Ramiro)
He is well started under saddle, he loves to jump and ride across the fields and he has the best temperament and attitude toward work and people. He has been xrayed and inspected by veterinarian for breeding and was be inspected by CSHA and CWHBA
His dam DAMARIS is a hunter champion who had scope to 4'6 and carries the blood of top jumpers and eventers.
His sire ALLIGATOR FONTAINE reached the highest of the jumping sport
Alaris is a noble horse worth considering for the most serious riders.
see more on www.ulterraequestrian.com
His offspring are tall, correct, great minds and he especially crossed well with mares of the lineage Quidam De Revel
Additional Details
Breed
Canadian Sport Horse
Sire
Aligator Fontaine SF
Dressage Training Level
Training Level
Eventing Training Level
Prospect
Eventing Showing Level
Not Showing
Jump Level
Level 4 (3ft 9in)
Registries
CSHA - PREMIUM LICENSE FOR BREEDING
CWHBA license
Contact Seller
Owner/Trainer:
Farm
UlterraEquestrian/Ranches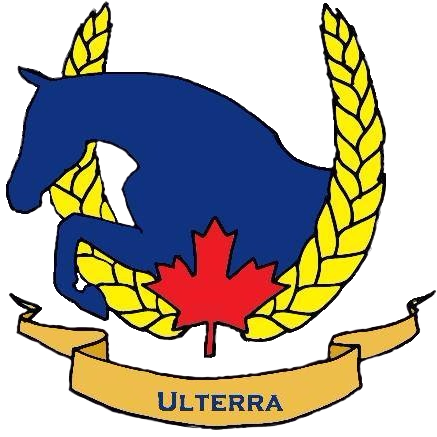 UlterraEquestrian/Ranches
Champion breeder, trainer, agent of warmbloods , thoroughbred sport type, ponies, hunters, jumpers and equitation horses. We have 40 horses on site with stallion services to the stallion performance test champion GARE DU LYON (aka GOLIATH HVDL Z) and the pony stallion ARNABY MARADOR, high scoring CSHA pony 91.5% Mentorship and coaching available. International sales agent. Judge and inspector. Collaborations with A.Alexander Training and Sales; stallion and young horse development and breeding. Kylina Chalack - show rider/trainer Showing and sales across NA and Europe.
Bloodlines
Sire
Sire
Aligator Fontaine SF
Sire Sire
Gayssire FleuryNoren xx
Sire Dam
Nighty Fontaine SF
Sire Sire Dam
Capucine xx
Sire Dam Sire
Dark Tiger xx
Dam
Dam Sire Sire
G.RamiroZ(KWPN)
Dam Sire Dam
Torette/AlmeZ
Dam Dam Sire
Maelstrom Lake xx
Dam Dam Dam
Another Gayle xx