Vhiognier
Vhiognier-
PREMIUM and FOAL of DISTINCTION German
Oldenburg (GOV) 16.3 h coming four year old
gelding born 5/21/16 by Vitalis (Vivaldi/D-Day)
out of Elite Stute Shirlene
(Stedinger/Winterprinz). Vhiognier's sire, Vitalis was the first reserve champion of the
MRW stallion licensing in 2009. As a foal in Holland, Vitalis won
the Dutch Foal Championships. He had very high dressage
scores at his stallion test in 2010 in Warendorf— being the
highest scored stallion in the dressage phase with 129.7 points.
He did well in the Dutch championships and in the World
Dressage Championships for 5 year olds in 2012. He was sold to
an American who competed him at the US Dressage
Championships as a 6 year old, winning with a high margin and
scores of 10.0 for trot and 9.8 for canter. He is now owned by
Shockemohle Stables and is competed successfully up to
Intermediare I. Vhiognier's dam, Elite Stute Shirlene was designated an Elite
Stute (mare) by the GOV in 2015 on the basis of her outstanding
produce record. Shirlene was presented to the GOV on August 6,
2009. She was entered into their main mare book with a score of
7.16. She received 8's for the trot and general impression, and
neck- very high scores for the GOV. She is sired by the famous
Stedinger and out of a mare by Winterprinz, who achieved FEI
results being trained solely by his amateur owner rider. She was
a very successful broodmare at Rolling Stone Farm.
Vhiognier is beautiful, with
correct conformation and
very good movement in all
three gaits. He has a
good disposition with a willing
rideability.
Additional Details
Dressage Training Level
Training Level
Dressage Showing Level
Not Showing
Registries
Oldenburg Horse Breeders Society Division of German Oldenburg Verband (GOV)
Terms
Financing may be available
Contact Seller
Owner/Trainer:
Name
Maurine (Mo) Swanson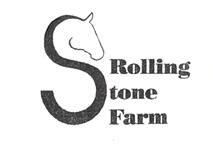 Rolling Stone Farm
Warmblood breeder for 40 years. Owner of large Oldenburg (GOV) and Hanoverian breeding farm in eastern PA. Young, well started dressage horses and occasional hunter prospects always available. We have produced 37 Elite Mares and Elite Mare Candidates, and a State Premium Mare for the Hanoverian Society, 22 Special Premium mares and 8 Verbands Premium mares for the German Oldenburg Verband, and 9 licensed stallions, including the fully licensed and approved stallion named Shakespeare RSF (winner of the 2009 70 day stallion test), a licensed stallion named Somer Hit, 3 licensed stallions in 2012 (one from the first foal crop of Shakespeare RSF- Shotgun, also Dheputy and a stallion in Germany), Fhitzgerald and Sir James (both imported from Germany and successfully completed the 70 day stallion test here in the US), another licensed stallion in 2014 named Shavane- the second licensed Shakespeare RSF son who is out of homebred EM Rheporter (Royal Prince/Weltmeyer). In 2015 another Shakespeare son was licensed- Shortstop, who was Grand Champion at a USDF breed show in 2015. We have bred two top 5 FEI Young Horse National Champions and multiple HOY winners in hand and in dressage, and four winners of the Young Hunters Under Saddle at Hunter Devon. We stand 6 stallions: Shakespeare RSF (Sandro Hit/Arrian), Fhitzgerald (Florencio/Weltmeyer), Sir James (Sir Donnerhall/Feiner Stern), Dheputy (Dauphin/Rotspon) and newly licensed Shavane (Shakespeare RSF/Royal Prince) and Shortstop (Shakespeare RSF/Widmark). In 2010, 22 out of 24 foals presented to the GOV were premium and our German foal was 5th in the German Foal Championship. In 2011, 18 foals were named Premium, with 5 Foal of Distinction ribbons awarded. We own and bred the mare EM Rheporter (Royal Prince/Weltmeyer)- 2011 Grand Champion at Dressage at Devon, the Reserve Champion foal, and two foals which placed second in their classes there, all by Shakespeare RSF. In 2012, we produced 19 premium foals, with 8 Foals of Distinction and 3 Stallion Prospects named, plus we had the top Hanoverian filly at the large Hilltop Farm inspection. Also in 2012, we owned and bred the Filly Champion, Young Prospect Champion and Reserve Champion Young Horse at Dressage at Devon. Sir James was Stallion Champion and Reserve Grand Champion at two dressage breed shows. In 2013, 12 premiums were awarded to our foals, with two being selected as Foals of Distinction. Also in 2013, homebred offspring were Grand Champion at 3 Dressage Breed Shows (Shyriana, Dheputy and Rhaisonette) and one was Reserve Grand Champion at 2 shows (Dheputy). At Dressage at Devon 2013: two Reserve Championships with all 4 horses we brought placing in every class entered. I won and also placed 5th in the Breeder's Group. Two daughters of Shakespeare RSF did well at 2013 Dressage at Devon- Verbands Premium Shyriana was the Reserve Champion Young Horse Prospect and Special Premium Candidate Shundance was 2nd in the 3 y.o Suitable to Become a Dressage Horse. She was later named Champion of her GOV Mare Performance Test. Dheputy (Dauphin/Rotspon) was the 2013 Stallion of the year for the USDF (80+%) and placed 4th overall at his 70 day stallion test, 3rd in dressage. For 2013, I was the USEF Reserve Champion Dressage Breeder of the Year for the nation. In 2014, we presented 25 foals to the GOV of which 22 were named Premium, 6 Foals of Distinction were awarded and a stallion prospect by Sir James was named. Also in 2014, Dheputy was again named USDF Stallion of the Year (80+%). In 2014, I was 3rd nationally USDF Dressage Breeder of the Year, and 4th nationally for Dressage Sport Horse Breeding Breeder of the Year. Shakespeare RSF was 5th in the 2014 USDF Horse of the Year final standings for Intermediare I. We had numerous Championships in Breed Shows, including Dheputy, Shierra Madre, and Shopper and Shabrina (both sired by Shakespeare RSF). At Dressage at Devon 2014, Shtiletto (Shakespeare RSF/Fabriano) was the Young Prospect Champion, Dheputy was the GAIG Stallion Champion and every horse of the 7 we entered placed in every class. I was the USEF Dressage Breeder of the year for 2014, 2nd for Dressage Breeding Breeder. In 2015- 17 out of 21 foals bred by me were named Premium, with 4 Foals of Distinction and two stallion prospects named. At our GOV Mare Performance Test, 5 out of 8 mares were named Special Premium candidates. I bred and own the 2015 Dressage at Devon Filly Champion and Reserve Champion Young Horse sired by Shakespeare RSF. Shakespeare RSF was the #1 USEF sire for Dressage Breeding for 2015. I was once again #2 USDF Dressage Sport Horse Breeder of the Year and the #1 Dressage Breeder of the Year for USEF, #2 for DSHB. 2016- a Sir James mare was the top non-Hanoverian at the Hilltop Farm AHS inspection and the top filly at the NY AHS inspection was sired by Dheputy and bred by me. All 16 foals presented to the GOV were Premium, with 6 Foals of Distinction and 2 stallion prospects named. We had 5 out of 7 mares at the GOV Mare Performance Test named Special Premium. Shavane was the Region 8 GAIG/USDF Champion Stallion and winner of the Stallion Materiale at DAD. Hhot Tamale won a 4th level test at Dressage at Devon and was winner many times in PSG and Intermediare I. I am the #1 USDF Dressage Sport Horse Breeder of the Year, Shakespeare RSF is USDF Reserve National Champion at Intermediare II with a 74+% and USEF #1 Dressage Breeding Sire. Special Premium Candidate Dhanube is the USDF Horse of the Year for Three Year Old Fillies and Reserve Champion HOY for Three Year Old Materiale. I was once again the USEF Dressage Breeder of the Year for the third year in a row and I am USEF Reserve Champion for Sport Horse Breeding! In 2017, every one of my 21 foals presented to the GOV were named Premium, with 8 Foals of Distinction and 3 stallion prospects named. One foal was the top foal at her AHS inspection. We had 3 Grand Champions named at Dressage Breed Shows.
Bloodlines
Sire
Sire Sire Dam
Renate-Utopia
Dam
Dam Sire Dam
V. Pr./Elite Bold Fantasy
Dam Dam Dam
Vienna Vanity