Winsome's Illumina TF
---
For Sale
---
Winsome's Illumina TF
Illumina is an exciting prospect by the young Belgian Warmblood stallion, Son et Lumiere OBF [Emerald x Heartbreaker x Viva Voltaire] out of preliminary eventing sport mare, Regardez-Moi [Regardez x Empire x Aurelius II xx]. A unique opportunity to own a foal from this exceptional stallion's first foal crop.
Illumina is a lovely young horse to handle, very good for her hooves to be trimmed, halters and leads well, bathes and loads into the trailer with ease. She has been weaned and is ready to head off into her new home. Winsome Meadows foals are welcome to stay boarding here to grow up in an ideal young horse setting for an attractive all inclusive board price as well!
Dam, Regardez-Moi is a 17.1hh big boned mare with great proportions and strong conformation. Her temperament is her best feature and everyone who meets her falls in love, she has quite the following. At 17 years old, she earned her E-label from Belgian Warmblood, an impressive feat!
Dam sire, Regardez, produces beautiful offspring that are bold with scope and athleticism. He has proven to be a versatile stallion which is represented by offspring succeeding as hunters, jumpers and eventers. Regardez himself was incredibly successful upon import from Germany as a Hunter Derby horse with numerous wins and championships.
The sire of IIllumina, Son et Lumiere OBF is a collection of world-renowned sires Emerald van't Ruytershof and Heartbreaker, with strong damlines to pull it all together for this promising young Belgian Warmblood stallion. In 2021, at the Belgian Warmblood Keuring, Son et Lumiere received very strong scores of 83 for general impression and 87 for loose jumping! Judge Boudewijn Schepers described him as a "complete jumper for the future". We agree, and are very excited to see his first progeny in 2022.
Son et Lumiere OBF's sire, Emerald van't Ruytershof, son of Diamant de Semilly, is an exceptionally talented international Grand Prix and 2016 Rio Olympian stallion who has racked up international placings and wins for years. While Emerald himself is relatively young, he already has international progeny and many approved sons.
Son et Lumiere OBF's damsire, Heartbreaker, is known as one of the best jumping sires, ever. Many of today's top sires include Heartbreaker close-up in their pedigree, and for good reason! He has passed on his excellent jumping technique and quick reflexes for many generations.
$10,500 CAD (plus GST if Canadian resident)
Additional Details
Name
Winsome's Illumina TF
Registries
Belgian Warmblood (BWP-NAD)
Contact Seller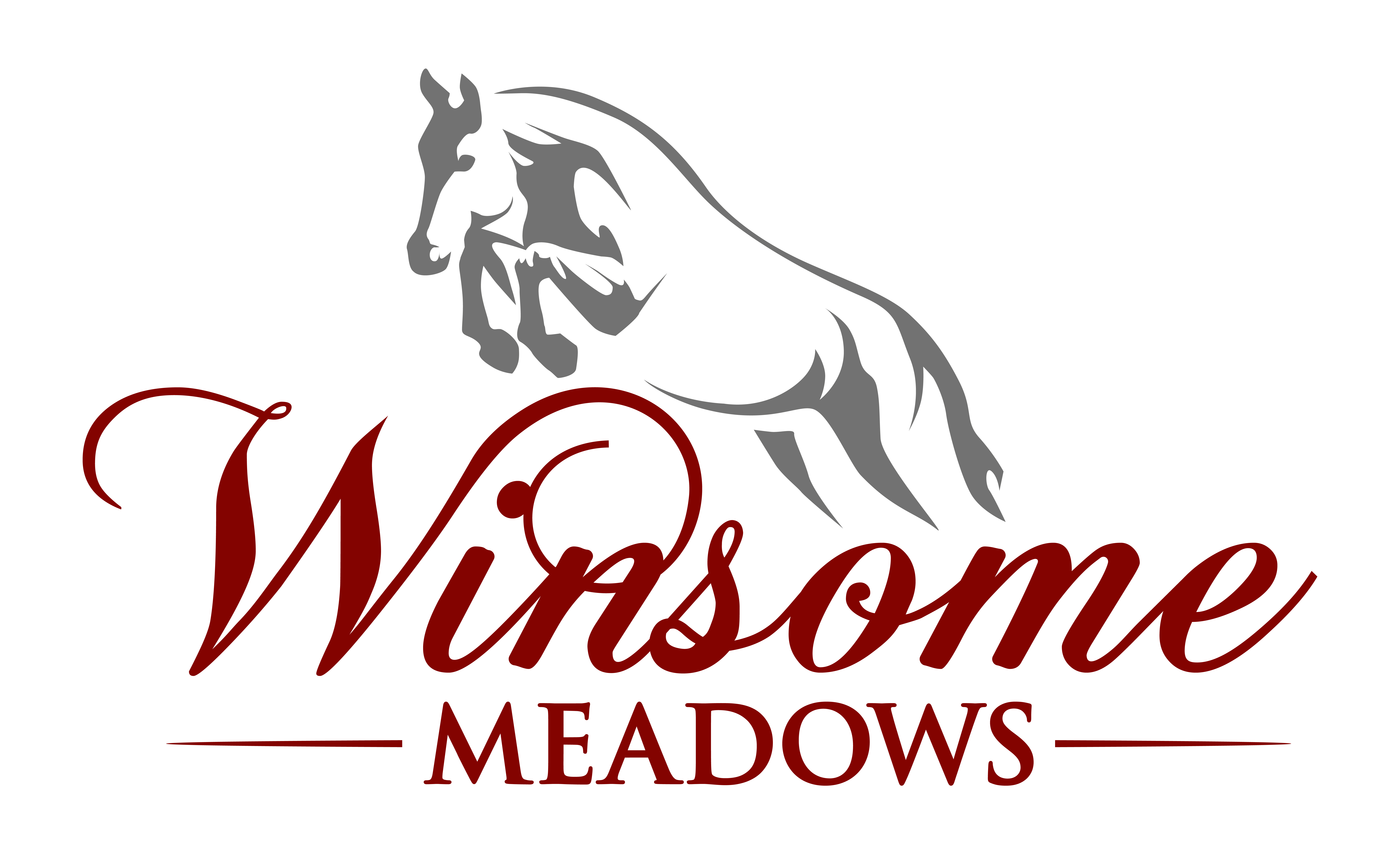 Winsome Meadows
Established in 2016, we are a family run boutique breeding and training farm in the Nicola Valley of Beautiful British Columbia, Canada. Our goal is to produce only top quality foals that have a place in the world from the time they are an embryo through to retirement. We care deeply about the homes we place our horses in and will accept any of our horses back to Winsome Meadows for any reason, at any time. We have several older broodmares, as well as Bridgette's retired show horses that happily reside here alongside the new comers each year. To ensure we counterbalance our reproduction endeavors and give back to the equine world, we also enjoy rescuing local feral horses. These horses are affectionately referred to locally as "Wildies" and we enjoy gentling them, foaling out if they are pregnant, and giving them the training needed to place them in great homes. Many of the Wildies we bring in are beautiful hunter or jumper types and fit well into our program. We firmly believe in our values, mainly that horses are in a position of dependence on us, and so in everything we do, their needs, health and well-being must come first and be at the forefront of our minds at all times. We hope to be able to help you find your future horse, whether it be from us or one of our partners. We welcome you to the Winsome Meadows family!
Bloodlines
Sire
Sire Sire Sire
Diamant de Semilly
Sire Dam Sire
Heartbreaker
Dam
Dam Dam Dam
Aurel A Penny xx