Zhivago
Zhivago is a beautiful and eye catching registered gelding. Standing 16.1hh he is quite elegant and noble with his eye catching dynamic movement. He has a lovely build, smooth gaits and is so very fun to ride. He enjoys working and is very quiet in the barn and on turnout. He is schooling 3rd/4th level movements and has a natural ability for piaffe, passage and canter pirouettes. He is normally shod just in front, sound with no maintenance and has a recent full set of xrays. He trailers, clips, stands for the farrier, baths, stands quietly to be mounted and has no vices in the barn or under saddle. Zhivago exemplifies the beauty, fire, intelligence and superb trainability of the Lusitano and Andalusian horses.
Zhivago comes from one of the most famous sire lines in Lusitano breeding; Afiançado de Flandes. His sire is the International Champion of Brazil Quatrilho HM, a stunning Brazilian bred advanced dressage and working equitation champion. His grand-sire Paragrafo Do Top is an Advanced Level dressage horse and with a total score of 80.00, Paragrafo holds one of the highest ABPSL approval ratings ever achieved. His exceptionally expressive movement is straight, balanced and athletic. His temperament and work ethic are unparalled and at 20+ years of age he is vibrant, healthy and sound.
Zhivago's dam Cyrene is an extremely decorated Andalusian mare. She holds not one but four (!) National Championship titles from the IALHA. She set a record in Andalusian history becoming the first mare ever to win all four in-hand divisions at the National Championships in Texas. Cyrene's sire Genio III is one of the notable and recognizable champion Spanish stallions in NA; not only a Advanced dressage competitor but also by being the black stallion who decorated Equimax dewormer boxes! Cyrene's dam Saber is also a IALHA National Champion in her own right before retiring from her competition career.
Zhivago is priced at 45k USD or 60k CDN and is located 1 hour north east of the Toronto Pearson Airport in Uxbridge ON. Airport pickup, transportation and on site accommodations are available for visiting sales clients. Live video sessions are also available to see him schooling in real time for those currently unable to travel. Please email [email protected] or call/text Emily at 1-705-749-7951 for more info.
Additional Details
Dressage Training Level
4th Level
Dressage Showing Level
3rd Level
Registries
IALHA (International Andalusian and Lusitano Horse Association)
Contact Seller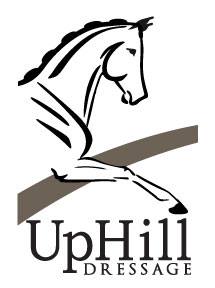 I am a young dressage horse trainer with a passion for well bred, talented, happy horses who make their people happy! Select NA bred and imported German Oldenburg's, Dutch Warmblood's and Hanoverian's for sale.
Bloodlines
Sire
Sire Sire
Paragrafo Do Top
Sire Sire Sire
Afiancado De Flandes
Sire Sire Dam
Ladainha Do Top
Dam
Dam Dam Sire
Excalibur II