Francesca SQF
Francesca SQF is a talented athlete with beautiful, elegant movement. She is going well under saddle, competing at 1st level with scores consistently in the mid-70s. In the Materiale Division, she was twice awarded the phenomenal score of 82%. She is calm under saddle, schooling all second and third level work, and is ready to continue her dressage career.
Francesca is ¾ sister to Faro SQF who, under Nora Batchelder, represented the USA at the 2019 Pan Am Games in Lima, Peru. He and Nora with the USA Team, brought the Silver Medal home to the good ol' US of A.
Contact Seller
Owner/Trainer:
Farm
StarQuarry Hanoverians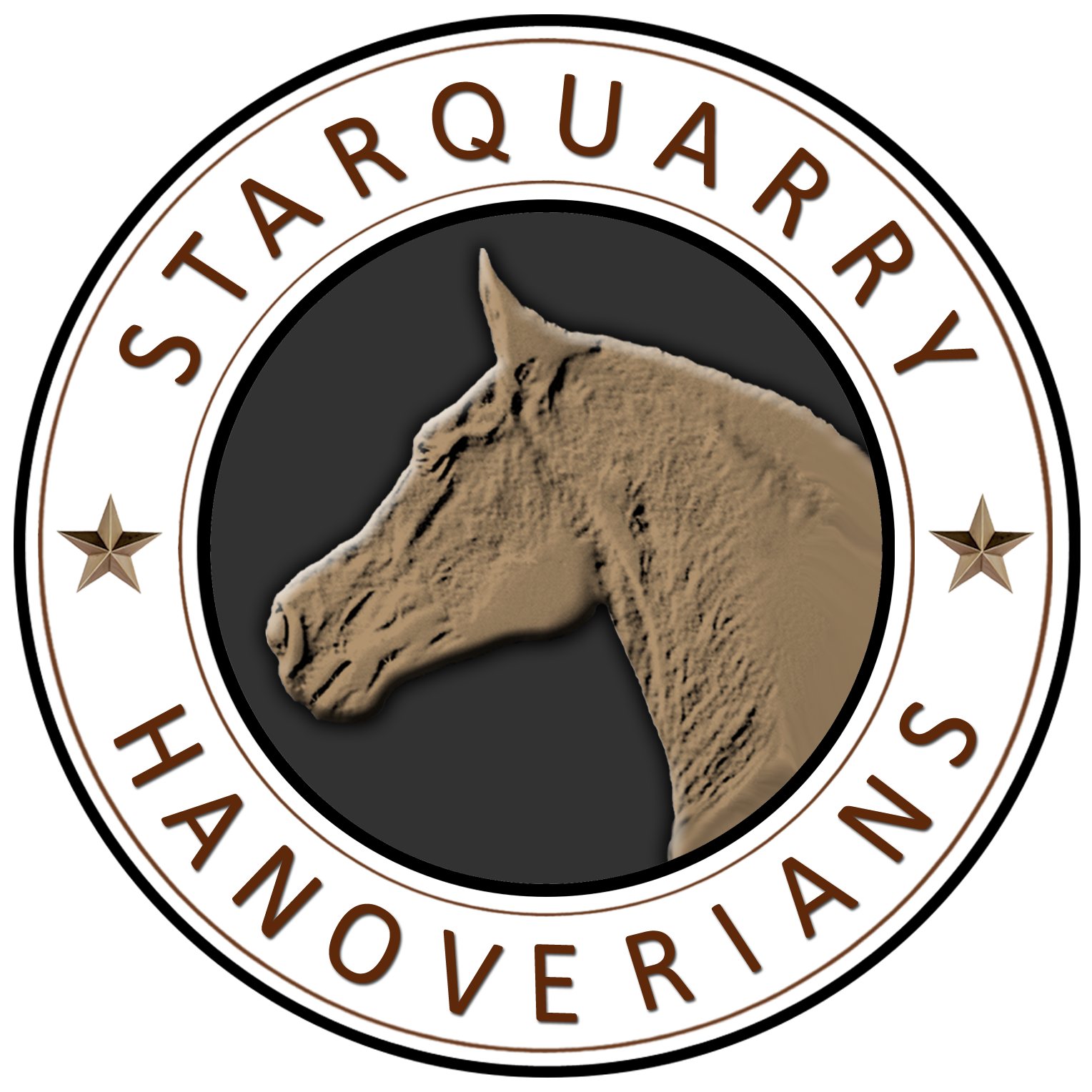 StarQuarry Hanoverians
At StarQuarry Farm We breed only one or two foals each year, and choose the finest stallions from the very best German bloodlines. We travel to Germany often to stay updated on the newest successes of Hanoverian approved stallions and their foals. Our mares are all SPS or Elite mares, each evaluated by Hanoverian judges and found to be of exceptional quality and talent, their scores ranking them in the top 1% of Hanoverian mares in the United States. Our foals as adults are competing and winning from Training Level through Grand Prix. Our most recent thrill: Faro SQF and his owner Nora Batchelder were members of the United States Dressage Team, and competed in the Pan Am games in Lima, Peru. The team brought home a Silver Medal. I have been breeding for over 20 years and, believe me, it has been quite a ride. I guess we all know the highs and lows that are part of life with horses, but the swings of emotion that come with breeding are HUGE! The highest highs, and a few heartbreaks over the years ~ but I can't imagine a spring without foal watch and the joy of living with those sweet little fuzzy, magnificent miracles. And so...my love affair with the Hanoverian horse continues completely unabated.